Provider explains the macro and micro forces driving positive performance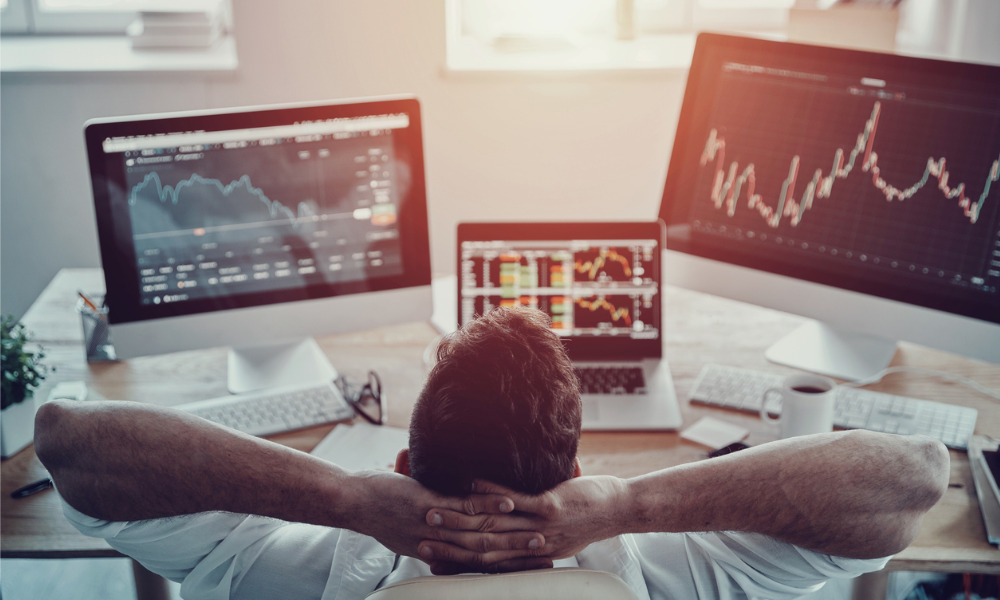 Of the more than 500 equity ETFs listed on the TSX, five had positive performances in March.
Three of those five funds came from one provider. Raj Lala, president and CEO of Evolve ETFs explained to WP why his healthcare, cybersecurity, and video game funds have maintained positive performance during the coronavirus-driven downturn. He took a macro and micro view, highlighting how the funds were constructed and demonstrating how the pandemic has resulted in positive performance for them. He accepts that for all the thought and work his team puts in, there's an element of circumstance driving their short-term success.
"When we were starting to put these products together, we didn't contemplate this environment," Lala told WP. "I don't think anybody would have contemplated this environment. However, when we do put products together, we talk about how this sector will perform in a challenged market and, more importantly, in a challenged economy."
Lala began by talking about his healthcare fund LIFE.B which, with a total return of 2.99 per cent in March, was the highest performing equity ETF on the TSX, according to Bloomberg. Lala pointed to healthcare as a recession-proof industry in the long run, claiming there won't be much of a dip in demand for drugs despite the pandemic. In the short term, he attributes influxes of cash into pharmaceutical research as companies look for effective therapies and a vaccine against COVID-19.
He noted, too, that his fund holds "mega cap" pharmaceutical companies, able to withstand any short-term cashflow issues that may arise as people unaffected by COVID-19 forgo elective procedures and avoid visits to the doctor's office. Lala sees cybersecurity, too, as a recession-proof industry.
"You're never going to hear a CEO of a major company say, 'last quarter was really terrible, so we've decided to decrease our budget spending on cybersecurity,'" Lala said.
He sees cybersecurity as a non-discretionary spend for modern corporations. In the short-term, too, it's something many businesses have had to invest in to protect their digital infrastructure as their teams go remote and expose their systems to more risk. He's noticed that many organizations are making fuller use of cybersecurity tools they'd invested in before the pandemic, too.
As for video games, the story is a lighter one. The HERO fund had a 1.26% return in March, benefitting from the new way so many of us seem to be spending our free time in an era of social distancing: playing video games. Lala noted, too, that e-sports, which the fund invests in, can keep running while traditional sports leagues have closed. He expects sports fans to start paying more attention to e-sports, and advertisers to follow those eyeballs.
Even after the pandemic, the economic devastation wrought means we're likely to be stuck in a recession for some time. In that environment, Lala sees more people firing up their consoles for entertainment than spending money at restaurants or hockey games.
Lala knows that a lot of the positive performance in his funds is tied to the big stories of the COVID-19 era: healthcare investment, working from home, and social distancing, all contribute to his funds' successes. Some of the bigger "story stocks" of our era, like Zoom, have experienced increased volatility as a result of their sudden notoriety. Lala says that while the stories might line up with his funds, the volatility of individual stocks is smoothed out by the ETF vehicle.
"In our cybersecurity fund, for example, the performance variance between the best performing stock in our portfolio and the worst performing stock in our portfolio is over 200%," Lala said. "You might think that you're picking the winner, but you could be picking the big loser. I always say that if you're interested in a sector, don't try to pick a stock in that sector, use an ETF that invests in that sector."