The fund has posted an eye-watering 15,020% weekly gain in its first two weeks of existence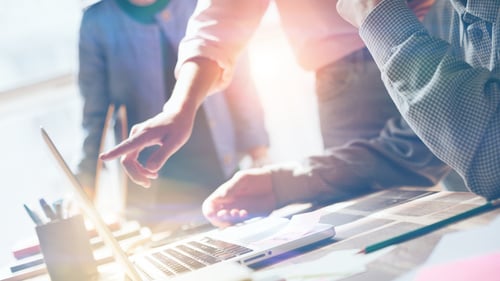 Late in July, the US-listed JPMorgan BetaBuilders Japan ETF (BBJP) exceeded a billion US dollars in AUM within a month of its inception; only the SPDR Gold Trust (GLD), which reached that milestone in three days, gathered assets faster.
It didn't take long for JPMorgan to shatter its own second-place record.
The JPMorgan BetaBuilders Canada ETF (BBCA), which launched on Aug. 7, crossed the billion-dollar mark on Aug. 17. "The flood of money began on Aug. 14, when a modest US$5 million entered the fund," reported ETF.com. "After that, however, flows into BBCA exploded, with hundreds of millions of dollars entering the fund each trading day; until Friday, when an influx of US$332 million pushed BBCA over the US$1 billion top."
By Aug. 20, BBCA had soared to US$1.28 billion, which translated to a weekly AUM gain of 15,020%.
There wasn't any particularly remarkable event in Canadian equities during the period that could explain BBCA's AUM explosion. The most likely driver, according to ETF.com, is JP Morgan's aggressive push to grow its ETF base.
Anecdotal reports, as well as recent filings by the firm with the US Securities and Exchange Commission (SEC), suggest that it's been moving its asset-management clients out of third-party ETFs and into its own products. The earlier meteoric rise in BBJP's assets was largely attributed to the firm pulling assets from the iShares MSCI Japan ETF (EWJ) and moving it into its own BBJP.
"[T]his is an industry lesson on how to build an ETF from the ground up," wrote ETF.com Managing Director Dave Nadig.
In the case of BBCA, the asset growth was most likely due to an asset transfusion from the US$2.9 billion iShares MSCI Canada ETF (EWC), in which JP Morgan is a lead investor.
"Both BBCA and EWC are index-tracking strategies that focus on Canada's large- and midcap stocks, the first with a portfolio comprising 94 holdings, the latter investing in 93 stock," ETF.com noted. "The portfolios, both largely excluding small-cap stocks, are nearly identical."
One major difference between the Canada-focused funds is cost. BBCA, which tracks a Morningstar benchmark, has an expense ratio of only 0.19%. In comparison, EWC comes with a price tag of 0.49%.
BBCA and BBJP are two of five funds in JP Morgan's BetaBuilders lineup of low-cost, market-cap-weighted strategies.
Related stories:
Can advisors benefit from new free trading apps?
Bank offers free trades as fight for retail investors builds