Head of U.S. bank's new business tells WP investors will soon experience its fresh insights, global scale and commitment to Canada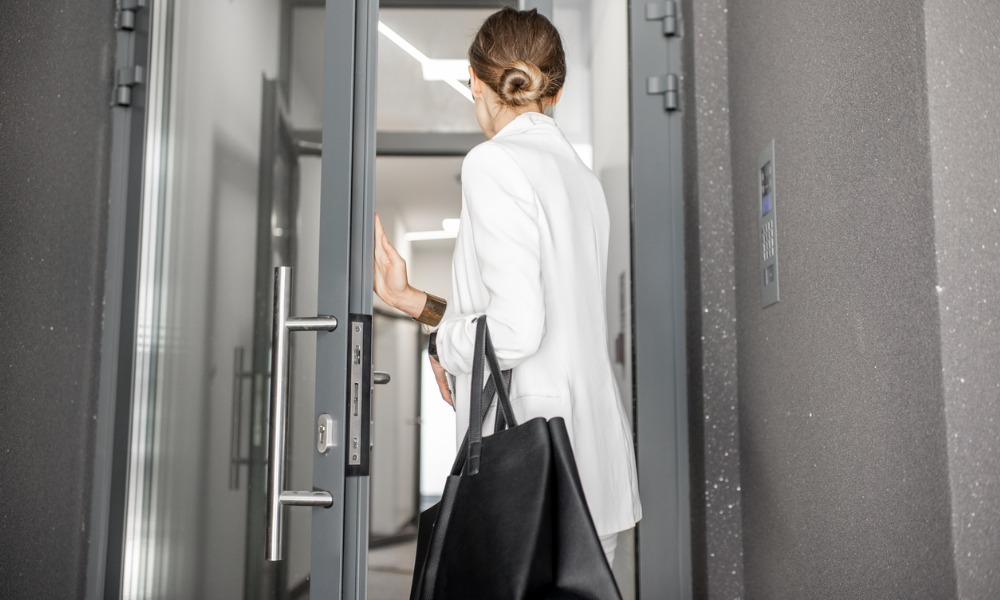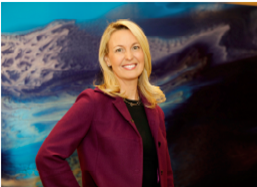 Anyone expecting Morgan Stanley to swagger into the Canadian wealth space flexing its AUM and boasting about the size of its open architecture is likely to be disappointed.
Instead, the U.S. banking Manhattan-headquartered behemoth intends to build its new business on the foundations of its Shareworks by Morgan Stanley Canadian operation, respecting its new competition, marketplace and the Big Six banks.
Cynical? You shouldn't be, according to Laura Adams, the new head of Morgan Stanley Wealth Management Canada. Born in this country, she returned 17 years ago to rebuild the firm's institutional distribution business and told WP of her pride at being given the opportunity to launch the firm's Canadian wealth division.
Adams will be backed by enviable resources. Her team will tap into the firm's U.S. wealth platform, which has just under $2.5 trillion AUM and more than 15,000 advisors. The new operation will be tailored and focused on Canadian residents and entities that have a legal address in the country, and will offer four service channels to meet different investment preferences: self-directed or discount brokerages; robo-advisor; team-based virtual advisors; and full-service advisor teams, both international and dedicated equity-plan specialists.
As previously reported by WP, Morgan has also selected a local broker-dealer partner, Canaccord Genuity Wealth Management, which represents an expansion of its partnership with Shareworks by Morgan Stanley, formerly Solium before Morgan acquired it a year ago. That deal bolstered the firm's presence in Canada, which stretched back to 1999, to a workplace financial solutions business that services more than 350 Canadian companies comprising more than 70% of the TSX 60. It's a client base that includes more than 275,000 Canadian stock plan participants and more than US$17.5 billion in assets.
Adams said the purchase of Solium provided the company with the strength and impetus to build out its wealth division and provide something she believes is unique to Canada.
"We're a global broker dealer on a very large scale," she said. "We have a different perspective than maybe what is dominating the market today, with respect to our global research and our global business, around all different asset classes, including alternatives, public securities, IPOs and secondary offerings."
The COVID-19 crisis is a perfect example of what Morgan Stanley's new wealth division will bring to investors – expert insights into the global interconnectedness of economies, stock markets and companies. Adams explained: "This virus started in China, then moved to Europe and is now in America. Our research is focused on all that interconnectivity and sharing insights from those respective jurisdictions in order for investors to make prudent decisions."
Scale is the second main differentiator and an element that goes beyond a monster AUM number. The firm believes in open architecture, with its platform featuring 1,200 funds. "Very few can meet that type of scale," Adams said.
The third piece of the "Morgan Stanley difference", according to Adams, is represented by its technology solutions, while the fourth is the partnership with Canaccord. Despite the prospect of a new major player in the Canadian wealth space, she insisted the industry response has been overwhelmingly positive.
"Everybody understands this is something unique and different and have welcomed that global perspective in the marketplace," she said. "Having rebuilt the institutional distribution business, I'm used to a perspective in Canada of 'you're not going to be here forever, you're going to leave, Morgan Stanley's not necessarily committed to the marketplace'. I went into this announcement expecting a lot of that, frankly, because I've heard it on the institutional side forever.
"Actually, because of our track record, strong presence on the institutional side and in various cities in Canada, and just our commitment level, I've actually been really pleasantly surprised. We've gotten a little bit of that, of course, but not the amount that I expected.
"It's been refreshing. Even some of our competitors, who are also our clients and partners, have congratulated us and said, 'we're okay with competition, there's enough for everybody to compete'. Ultimately, providing more choice to the Canadian investor is going to be a good thing."
As a result of the wealth launch, Morgan Stanley is hiring, focusing currently on the Calgary and Toronto locations. Initially, this is focused on team-based advisors that leverage technology to service the client but there will also be additional executive and portfolio manager hires in due course.
Adams is excited about the growth opportunity ahead and dismissed the idea that it will feature a head-to-head battle with the banks. Morgan offers clients a totally different proposition, she said.
"I'm a customer of Canadian banks, so I know what they're good at. This is a people business and they have fantastic people who are dedicated to the Canadian market and that makes a ton of sense.
"We are much larger, based all over the world with offices in China, Hong Kong, London, São Paulo, New York … that, ultimately, is what we want to bring to clients. We are going to offer different research, different insights, different advice in the context of the world.
"Canada is an important market and there's always a domestic bias in every country around the world - that is not lost on us. But we think the global perspective is increasingly important. The markets are interconnected and we are uniquely positioned to offer that insight."