From cyber security outfits to index providers, many are feeling the impact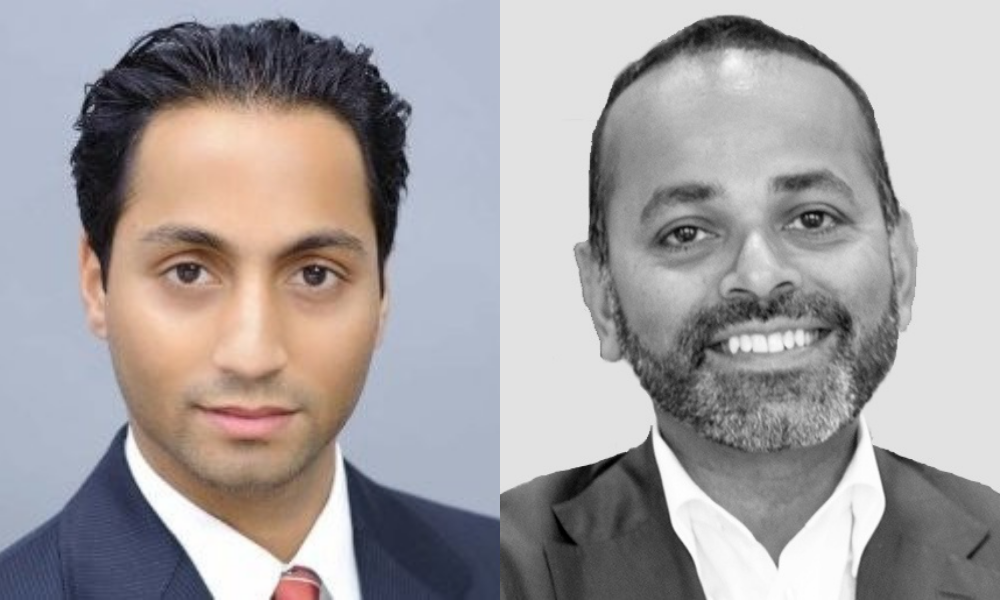 A lot has been reported on the impact that the Russian invasion of Ukraine is having on agriculture and energy stocks, inflation, and even rising interest rates and the central banks' decisions. But, its reverberations are impacting many businesses in the financial services sector in different ways – from how they're conducting their business to the contexts that they're offering funds within.
Indexes shifting
Rahul Sen Sharma is a managing partner in the New York-based Indxx, a global index provider offering end-to-end solutions, such as index development, maintenance, and calculation.
He told Wealth Professional that his company's index committee, which oversees its indexes and methodologies, tries to preserve the index's sanctity, given various global situations.
After U.S. President Trump's administration published a list of questionable securities last year, he said, "we experienced a dry run, or softer fabric version, of what we're experiencing with Russia."
Given that it couldn't replicate those securities with a U.S. product, it removed the Chinese funds.
Now, Russia has closed the Moscow Stock Exchange, so there's no market liquidity. Indxx has removed all the Russian securities and questions within its indexes, affecting seven of them.
"I know our index committee has also been asked by some clients to review the possibility of reclassifying Russia within our current emerging market framework," said Sen Sharma. "Other index providers have removed it entirely from their potential, investable universe. So, there's different approaches that can be taken."
Given recent concerns about China and the fact it hasn't condemned the Russian invasion, and Russia may have approached it for more weapons, he added, "nothing has been decided, but our index committee is keeping a close eye on China and China-listed securities at the moment."
Making these adjustments may seem unusual now, given how stable securities markets have been for the last decade, especially since 2008. But Sen Sharma said there was much more volatility with different countries' economies, debt crises, and currency devaluation in the 1980s and 1990s. What's particularly noticeable now, though, is the prominence of the countries, Russia and China.
"You can look at us index providers as an umpire calling balls and strikes," said Sen Sharma. "We don't take active bets. We're just purely independent and seek to provide exposure. If that exposure is threatened or cannot be provided due to some changes, like liquidity, then our index committee will review it and make an adjustment – and six months from now, that situation may change again."
Cybersecurity in focus
News and concerns about cybersecurity have heightened as Russia has become more isolated.
"More than 50% of the cyber breaches in the past have come from the Eastern Bloc countries and Russia has definitely been one of the main culprits," Raj Lala, President and CEO of Evolve ETFs, told Wealth Professional. "So, the anticipation has been that they're going to try to attack critical services, and government agencies, especially in the U.S.
"That's why the U.S. government and U.K. government have gone on high alert and a lot of companies and agencies have beefed up their cybersecurity infrastructure, which means they've increased their spending on cybersecurity budgets."
That's occurring while there's a shortage of people with cybersecurity technical skills.
"There are about three and a half million job vacancies in the cybersecurity industry global," said Lala. "So, because of that lack of human capital, those companies need to outsource their cybersecurity work since they can't find enough staff internally to manage their needs."
That's caused many smaller, publicly listed cybersecurity companies, such as those providing antivirus software and artificial intelligence to help detect attacks, to grow quickly.
It's also driving companies to the reputable, regulated publicly listed cybersecurity companies included in the 50 hardware, software, consulting, and other companies in the Evolve Cyber Security Index fund.
So, while Lala said the NASDAQ was recently down 1.5%, its ETF was up 6% at the same time. While he's only seen a $5 million fund increase since the war started, the fund is well positioned to continue to benefit from this on-going trend.