Her platform's operating in Canada and launching in India, and she's eyeing Saudi Arabia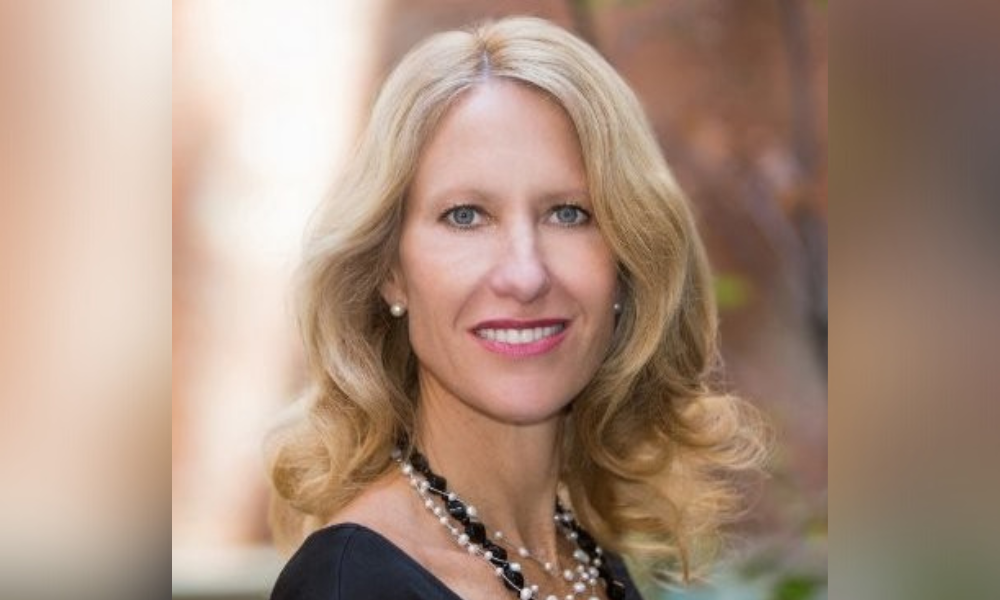 Tuula Jalasjaa, founder of The Women's Collection Inc., which promotes women's financial literacy, is already rolling out her next chapter, even as she savours her recent award success.
"We just launched The Women's Collection last year in India, so I'm working with an asset management firm there because they see a huge opportunity for supporting women in that financial journey," she told Wealth Professional.
"We've customized a lot of the content to suit that market and some of the unique nuances of it, but that's going really well. I'm hoping to tackle some other countries in due course, as well, because I think this gap for women in financial empowerment is ubiquitous. There's no doubt that a lot of countries would benefit from this kind of education."
Jalasjaa, a chartered financial analyst who lives in Oakville, Ontario, launched The Women's Financial Collection, Inc. four years ago. After working 80-hour weeks at a bank, she decided to leave to serve on the Chinese-Canadian owned Wealth One Bank's board, consult in the Caribbean, and develop this forum as her side passion.
Given that she'd been in the wealth management industry for years, she could see that women were not understanding their finances and were having issues with advisors. She was passionate about women, leadership, and empowerment, so researched how women think, and relate, to their finances and found that most women don't talk about it.
"There's a great statistic that says the majority of women would rather talk about their own deaths than talk about money," she said, noting that was even true of her friends, who were too embarrassed to admit they hadn't started investing, even if they worked at a financial institution. "Women don't say anything. They just kind of pretend through it.
"This was really meant to empower them. They don't need to learn how to price a bond, but they do need to learn how to pick a financial advisor. So, it's all about the tools to be more educated and empowered to get to the table with a financial advisor. There are also a lot of good statistics that say they'll leave it to their spouses because women tend to be more worried about making a big mistake and losing the money, which would impact their families."
Jalasjaa decided she could address this, both for the women and advisors working with them, and Mackenzie Financial funded the initiative. She now does the presentations and training, even in India, but leads a small team of four others. She also has an advisory board and an editorial board and draws on experts in the field for content.
"Success is one thing, but you need to add value to the world," she said. "This is my legacy: to inspire and empower women with their finances."
The Women's Collection is an online platform that provides women financial information for all of life's stages and events. That includes marrying, having a child, divorcing, and preparing for retirement. she noted that women need more information because they suffer from financial stress – about themselves, children, and ailing parents, and how they can pay for it all.
The platform provides synthesized, trust-worthy information as well as podcasts, interviews, e-guides, budgeting tools, and events. One of the most successful was a financial literacy learning event last November, which she said 500 women registered for and another 1,300 watched after.
The platform has 330,00 members, who don't have to pay to sign up but who also share their resources with their daughters or other women, and some resources have been downloaded 200,000 times. The audience ranges from 18 to 65 years, with the primary group between 30 and 50. It's mostly an Ontario and British Columbia audience. She is working with Mackenzie Investments to train some of its women. But, now that she's launching it in India, she's started having some discussions about Saudi Arabia and eyeing other countries, too.
"My plans are to take it to as many countries as possible, obviously focusing initially on the lowest hanging fruit," she said. "The more women you can educate, the more it gets them to start investing, saving, and building for their future, and that creates legacies. I can only do so much at one time, but my plan is to reach as many countries as possible."
Jalasjaa recently won The IFSE Institute Award for Financial Literacy Champion at the WP Awards.
"What did it mean? That all the hard work that I've put into this was recognized because it has impacted a lot of women," she said, noting that they measure the number of website visitors, Instagram and social media interactions, and event attendees. "We've got pretty good numbers showing the impact of the platform and events. So, I hope winning the award gets the word out there and gets more women looking at the platform and sharing the link with others.
"I've seen the good, the bad, and the ugly of women's financial stories. So, it's time to change that for women."