BMO GAM fund focuses on companies driving latest digital revolution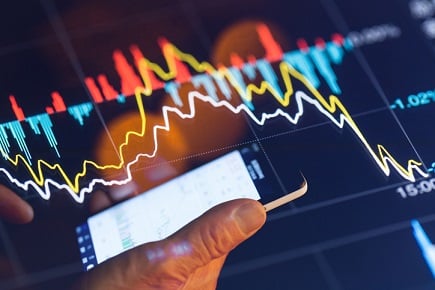 We are the most connected generation in history, streaming entertainment and organizing our lives through technology.
BMO GAM has, therefore, jumped on this digital revolution to offer investors an ETF that taps into a new sector focused on companies driving this revolution.
The BMO Global Communications Index ETF (COMM) sources global developed markets to provide a diversified and effective exposure to capture the dynamics of this new paradigm.
The fund has 104 holdings, is market capitalization weighted and unhedged. Chris Heakes, director, portfolio manager, ETFs, BMO GAM, said its exposure to USD will likely be beneficial in a rising rate environment, adding that it provides exposure to leading technology companies like Apple, Google, Facebook, AT&T, Walt Disney and Netflix.
He said: [The fund] is designed to benefit from the ever-increasing digitization of communication and entertainment. COMM is characterized by strong fundamentals and robust business activity and growth as these companies reshape the dynamics of communications and entertainment, unlocking new sources of investor value."
Heakes said the strength of the companies leading this evolution means it is a different scenario to the 1990s tech bubble when the stock market recognized the huge potential but was ahead of the actual activity and earnings. The landscape in 2018, he added, is different.
"Today's technology rally is based on tangible business results as well as societal change and is poised to continue for the foreseeable future. This can also be seen in the increasing weight IT has in the S&P 500, doubling over 20 years."
The new sector, named Communication Services by S&P and MSCI, was officially announced in November 2017. It features select companies from the IT sector as well as media companies from consumer discretionary and traditional telecommunications. COMM is 41% info tech, 33% telecommunications and 26% discretionary/media, while Facebook, Apple and Alphabet account for 25% weight in the portfolio.
Heakes said: "The sector is designed to more closely represent the business relationships between these companies, and build the framework for investors to access this developing investment theme."
He added: "BMO now offers the most complete suite of global sector ETFs listed in Canada, which offer excellent tools to diversify against domestic equity holdings. With the equity leadership driven by many exceptional global companies, the future looks bright for COMM."
Related stories:
Why rate reset preferred shares are undervalued
Why around-the-world ticket is a win for investors