Index-linked fund offers Canadian investors focused exposure to industry at the heart of technological change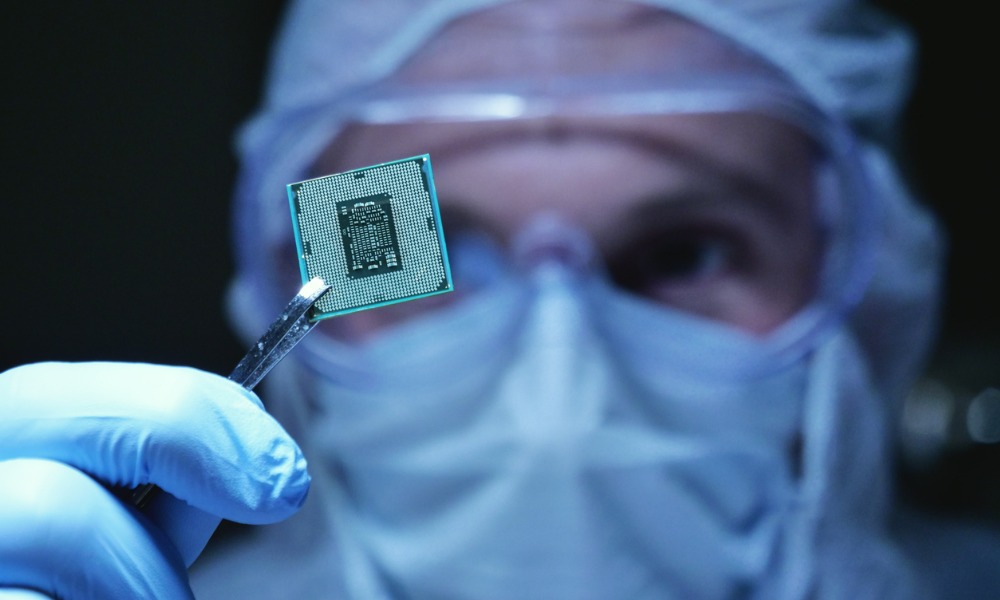 As a global shortfall in semiconductors reverberates across tech sectors and threatens to persist for years, a new passive ETF promises to provide Canadian investors with access to the central industry.
The Horizons Global Semiconductor Index ETF, launched today on the TSX, is Canada's first ETF to offer exposure solely to the global semiconductor space, which encompasses companies that develop and manufacture the processors driving practically all electronics and technologies available today.
"Semiconductors are a core component of past, present and future technologies and innovations," said Steve Hawkins, president and CEO of Horizons ETFs. "CHPS is a potential long-term core holding in any global equity allocation as a way to get exposure to technology without necessarily worrying about what the next latest and greatest trend is, because more than likely, some form of semiconductor is powering that technology."
Tracking the Solactive Capped Global Semiconductor Index, CHPS offers exposure to public equity securities of companies with a minimum market cap of US$1 billion within the established global semiconductor space. The ETF trades under the ticker CHPS, with U.S.-dollar denominated units also available through the ticker CHPS.U.
The shortage of semiconductors across the world, which has most notably impacted auto manufacturing activity, can be traced most clearly to two factors.
First, the global supply of semiconductors is predominantly controlled by one company, Taiwan Semiconductor Manufacturing Co. As reported in the Wall Street Journal, the company produces 92% of the world's most sophisticated chips that power products such as smartphones, and many of the simpler ones crucial to the production of increasingly automated cars.
With a market capitalization of US$550 billion, the manufacturing juggernaut has faced increased calls from both the U.S. and Germany to step up its production. Though the firm is said to have taken unprecedented steps to ramp up its capacity, it's still struggling to satisfy the current demand.
The global chip shortage has also been exacerbated by well-reported supply bottlenecks caused by the COVID-19 pandemic. As countries around the world struggle to contain infections and deaths, shipping and port operations have been significantly hampered. A global rush of demand for automobiles from consumers wishing to avoid public transportation also caught auto makers wrong-footed.
Beyond the automotive industry, semiconductors are crucial pieces in technology growth areas including artificial intelligence, cryptocurrency mining and usage, gaming, and the internet of things.
"Additionally, commentary from the industry suggests demand for semiconductors will continue to outpace supply for years to come, highlighting the continued importance of these manufacturers into the future and the prominence of this investment theme," Hawkins said.