Investors who want to stay away from companies with fossil-fuel exposure have to look beyond labels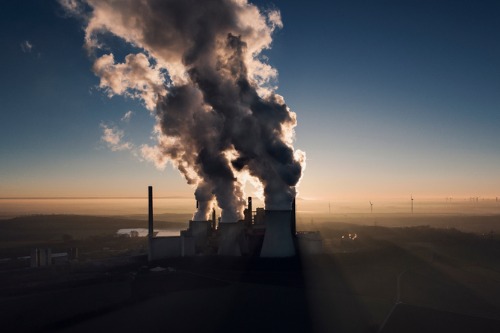 ESG investing is gaining traction across the world, with climate action being one of the most popular themes. But investors who seek exposure to a green thematic strategy may be surprised to find there's no consensus on what "green" means.
As a case in point, two ETFs ostensibly promoted as excluding fossil fuels — the SPDR MSCI EAFE Fossil Fuel Reserves Free ETF (EFAX) and the SPDR MSCI Emerging Markets Fossil Fuel Reserves Free ETF (EEMX), both managed by State Street Global Advisors — have been found to include thousands of shares in mining and energy companies with significant coal operations, according to The Financial Times.
EFAX's underlying portfolio was reported to have more than 3,000 shares of RWE, a German energy company that operates seven coal-fired plants. EEMX, meanwhile, was found to own almost 50,000 shares of Vale, a Brazilian company that produces millions of tons of coal ore, and 7,500 shares of Sasol, a South African miner that runs six coal mines.
Speaking to the Times, State Street said index provider MSCI will change the benchmarks on which the ETFs are based this November to account for "some of the more stock-specific nuances of companies residing in a low-carbon industry."
Read also: Vanguard admits error in stock holdings for two ESG ETFs
State Street isn't alone. Environmental research group InfluenceMap has published a report concluding that 23 out of 118 retail funds with climate-related themes, including some labeled as "low carbon" or "climate aware," have holdings in companies that own fossil fuel reserves.
"Whether it is intentional choice or carelessness, none of us can say," said InfluenceMap analyst Adrienne Buller.
According to State Street, the InfluenceMap report missed "important nuances" in its research. It said that its two fossil-fuel free ETFs would stay invested in "metallurgical" coal even after the MSCI review, as removing all exposure to carbon could create a "heavily concentrated portfolio that may not be suitable for all investors."
The InfluenceMap study also named the iShares MSCI ACWI Low Carbon Target ETF (CRBN) as a misleading ESG fund. But BlackRock, the creator of the ETF, clarified that the "low carbon" label means the fund has less carbon exposure than the broad market, though it has market-like exposure to large- and mid-cap stocks.
Russell Investments, another firm affected by InfluenceMap's report, added that some of the largest investments in renewable technologies come from companies that hold fossil fuel reserves.
MSCI recently published an ESG fund evaluation system that includes assessments of ESG momentum, which indicates whether a fund is exposed to companies with an improving or deteriorating ESG track record. Some ESG rating systems also grade companies based on sector benchmarks, meaning firms with significant carbon exposure may still get a good rating if their industry peers have a heavier carbon footprint.