The firm has launched two active ETFs primarily invested in Canadian securities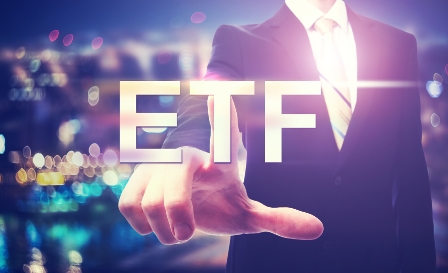 Franklin Templeton Investments
has launched two actively managed ETFs on the TSX. The active ETFs will be run with the expertise of Franklin Templeton's investment teams, including Franklin Bissett Investment Management.
The first ETF, the Franklin Liberty Risk Managed Canadian Equity ETF (FLRM), provides long-term capital appreciation with reduced volatility relative to the Canadian equity market. Financial and stock-market data, both past and projected, will be used to select equities based on growth, value, risk, and momentum. The fund will be co-managed by Franklin Bissett's Jason Hornett, vice president and portfolio manager, and Tim Caulfield, who is a vice president, portfolio manager, and director of equity research.
On the other hand, the Franklin Liberty Canadian Investment Grade Corporate ETF (FLCI) seeks long-term capital growth and current income primarily from investment-grade corporate debt from Canadian issuers. The ETF may also invest in interest-rate derivatives, asset-backed or mortgage-backed securities, and Canadian-dollar-denominated debt issued by foreign corporations. Co-managing the fund will be Franklin Bissett's Darcy Briggs, vice president and portfolio manager, and Adrienne Young, vice president, portfolio manager and director of credit research.
"Franklin Templeton has been in the actively managed mutual fund business for 70 years, and we have brought our long-ranging perspective and experience to bear in entering the ETF business," said Patrick O'Connor, global head of ETFs for Franklin Templeton Investments.
Franklin Templeton expects to follow up with two strategic beta ETFs on June 5. Both of the ETFs have indices based on fundamental and quantitative analysis, incorporating factors of quality (50%), value (30%), momentum (10%), and low volatility (10%).
The Franklin LibertyQT US Equity Index ETF (FLUS), which invests primarily in equity securities of large- and mid-cap US issuers, seeks to replicate the performance of the LibertyQ US Large Cap Equity Index before fees and expenses. Meanwhile, the Franklin LibertyQT International Equity Index ETF (FLDM) will invest mainly in equities from developed-market issuers (excluding those from the US and Canada), and aims to track the performance of the LibertyQ International Equity Index before expenses and fees.
Both strategic beta ETFs will be run by Dina Ting, vice president and senior portfolio manager for global ETFs, who is based in California.
For more of Wealth Professional's latest industry news, click here.
Related stories:
Indie investment firm expands income ETF offering
Fund provider enters the Canadian ETF fray