Seven ETFs, now trading on the TSX, include offerings based on green energy and 5G trends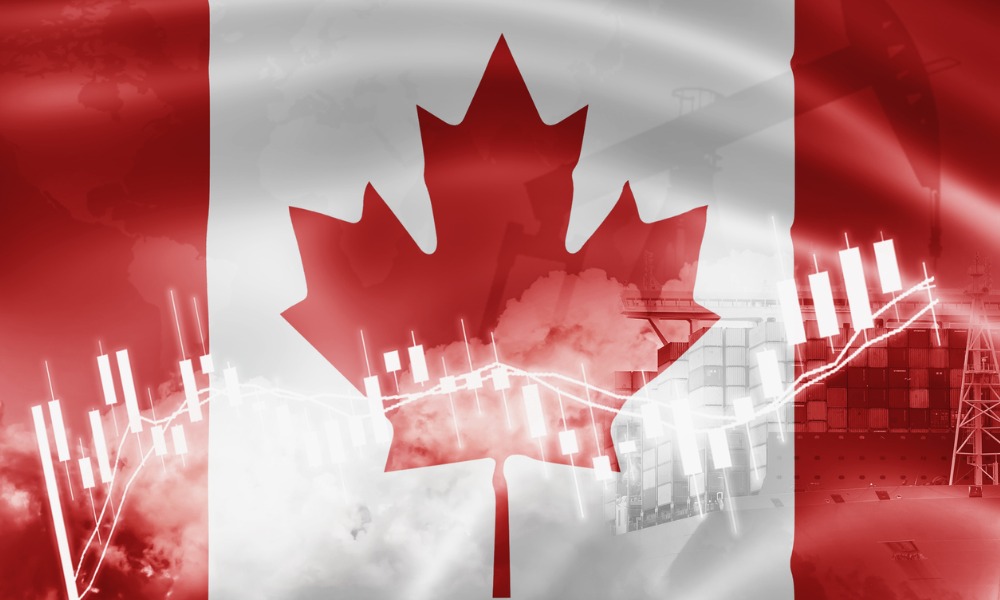 First Trust has brought its $30 billion suite of thematic ETFs – and some of its best-performing U.S. strategies - to the Canadian market.
The seven ETFs, which are now trading on the Toronto Stock Exchange, includes Canada's first 5G ETF and have a tax deferral benefit not commonly available to most Canadian investors and corporations.
The full line-up is: the First Trust Morningstar Dividend Leaders ETF (CAD hedged) (FDL); the First Trust NYSE Arca Biotechnology ETF (FBT); the First Trust Indxx NextG ETF (NXTG); the First Trust Cloud Computing ETF (SKYY); the First Trust Dow Jones Internet ETF (FDN/FDN.F); the First Trust Nasdaq Cybersecurity ETF (CIBR); and the First Trust NASDAQ Clean Edge Green Edge ETF (QCLN).
Karl Cheong, head of ETFs at First Trust Canada, is excited to bring these offerings to Canadian advisors, adding that they represent top thematic performers from a firm that Bloomberg ranks as the biggest thematic ETF player in the world by AUM.
The lion's share of that is from the U.S. and Cheong said that after seeing an increase in Canadian advisors buying the U.S.-listed ETFs during the pandemic, the company decided to bring them directly to Canada.
He said: "There have been some real winners in terms of these disruptive technology ideas that resonated and performed much differently than some of the other [traditional] themes like energy and financials.
"The COVID-19 experience just accelerated these trends, and so we've seen tremendous interest in our cloud computing ETF, in our internet ETF and in our cybersecurity ETF – they are all very much interrelated ideas. And then 5G and, of course, clean energy were huge winners."
The ideas behind these trends are all long term in nature but with the short-term pandemic catalyst. It's a combination that Cheong believes can really drive alpha in a portfolio, which will be crucial given the expected return of 4-6% in 2021, which does not excite and may not reach many clients' financial goals.
Two of the themes that are particularly noteworthy are green energy (QCLN) and 5G (NXTG). The former has been populated recently by funds from BMO and Harvest Portfolios but Cheong believes First Trust's experience of the strategy in the U.S. gives it a distinct advantage.
What was a $250 million fund is now close to $3.6 billion AUM, and is the firm's best-performing ETF in the U.S. with a return of 200%
"There are ideological reasons why people believe in green energy, of course, because of the Biden administration," Cheong said. "But there's actually economic reasons why green energy has rallied and still represents a significant opportunity.
"When you look at the history of prices of coal, solar and wind, you don't have to go far back [to the time] when solar and wind were extraordinarily expensive and it needed to be subsidized in order to be justified as a source of energy for any business.
"If you look today at solar, wind, and other forms of renewable energy, they are cheaper than coal. Interestingly, coal prices have gone up and solar and wind has gone down. Economically, it makes sense to be using these renewable technologies alongside natural gas, which is hyper competitive. We think this is really a tipping point from a price perspective."
He added that, as President Biden has clearly signalled, there will be a tremendous amount of stimulus that will further boost this asset class. However, some people have question whether this is a sensible time to invest, given the surge in inflows and interest. Cheong said a level of realism is required.
He said: "No doubt, this is not going to be parabolic in a similar way to Bitcoin and go straight up. It will have corrections but those are the times to add to it because you have timeframes with these types of product. They might rally for a number of months and pull back but long term they will grow higher and reach multiples because of the fundamental factors in terms of the economic stimulus that's going into the space."
Meanwhile, 5G is a fast-growing area but one First Trust believes is trading below the S&P 500 because it hasn't been fully realized. However, the tailwinds are obvious. There was a delay to the iPhone 5G rollout, so that has not been fully appreciated, and the bandwidth compared to 4G is huge.
Cheong explained: "The really exciting story about 5G is the fact that 4G cannot handle multiple devices, or operate a traffic light or hospital equipment; it just couldn't handle that bandwidth. Our estimates are that three times as many devices will be using 5G than even just smartphones. It's not just a smartphone story.
"That means you'll have tremendous investments in different areas of the value chain. So, essentially, all the guts, if you will, of the cell phone, whether it be the antennas, semiconductors, and everything that's put into the cell phone will increase in sales. There will be huge demand as we look at ways to manage ourselves via the Internet of Things."