Switch from fossil fuels to renewable energy is one of most important developments of the new millennium, say Dynamic Funds portfolio managers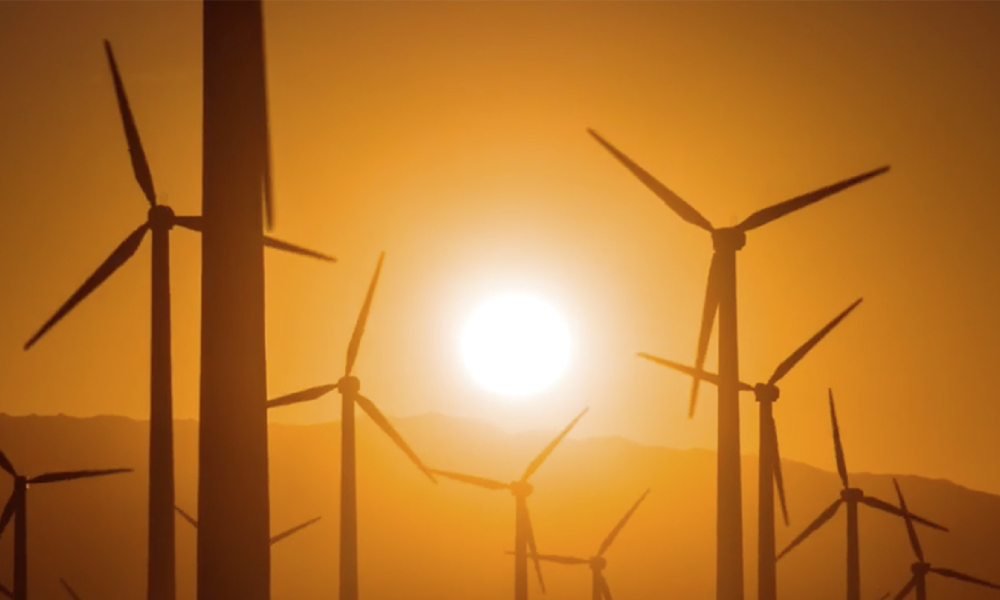 While the environmental and economic threats posed by climate change are immense, the investment opportunities being created in the search for renewable power are equally unprecedented. It's become evident that the great transition from fossil fuels to renewable energy stands to be one of the most important developments of the new millennium – for both investors and the planet.
Extraordinary Growth Potential
Without doubt, the two most appealing aspects of investing in renewable energy are growth and endurance. Here we're seeing not only growth in the technology but also adaptation and advancement, whether it's a solar panel, wind turbine or a fuel cell.
According to U.S. government estimates, renewable energy will become the world's leading source of primary energy consumption by 2050 – outpacing even petroleum (Figure 1).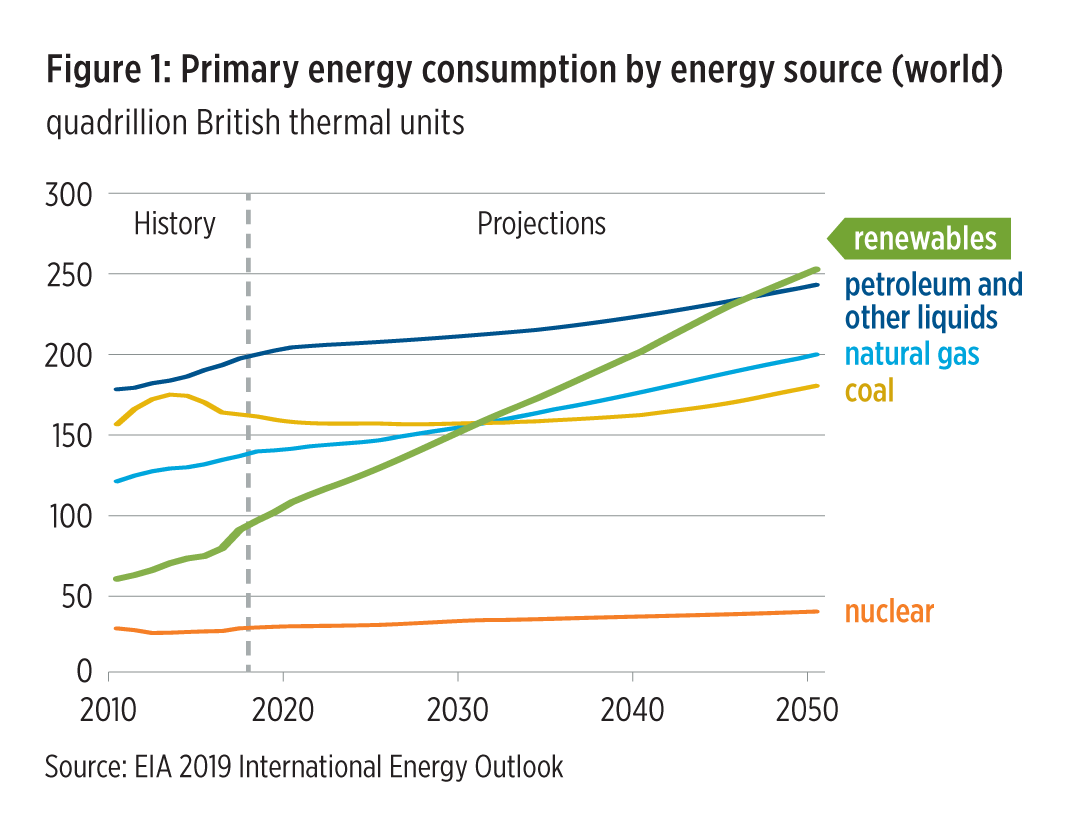 Additionally, in both developed and developing countries, increases in electricity demand will be primarily met with renewables generation (Figure 2).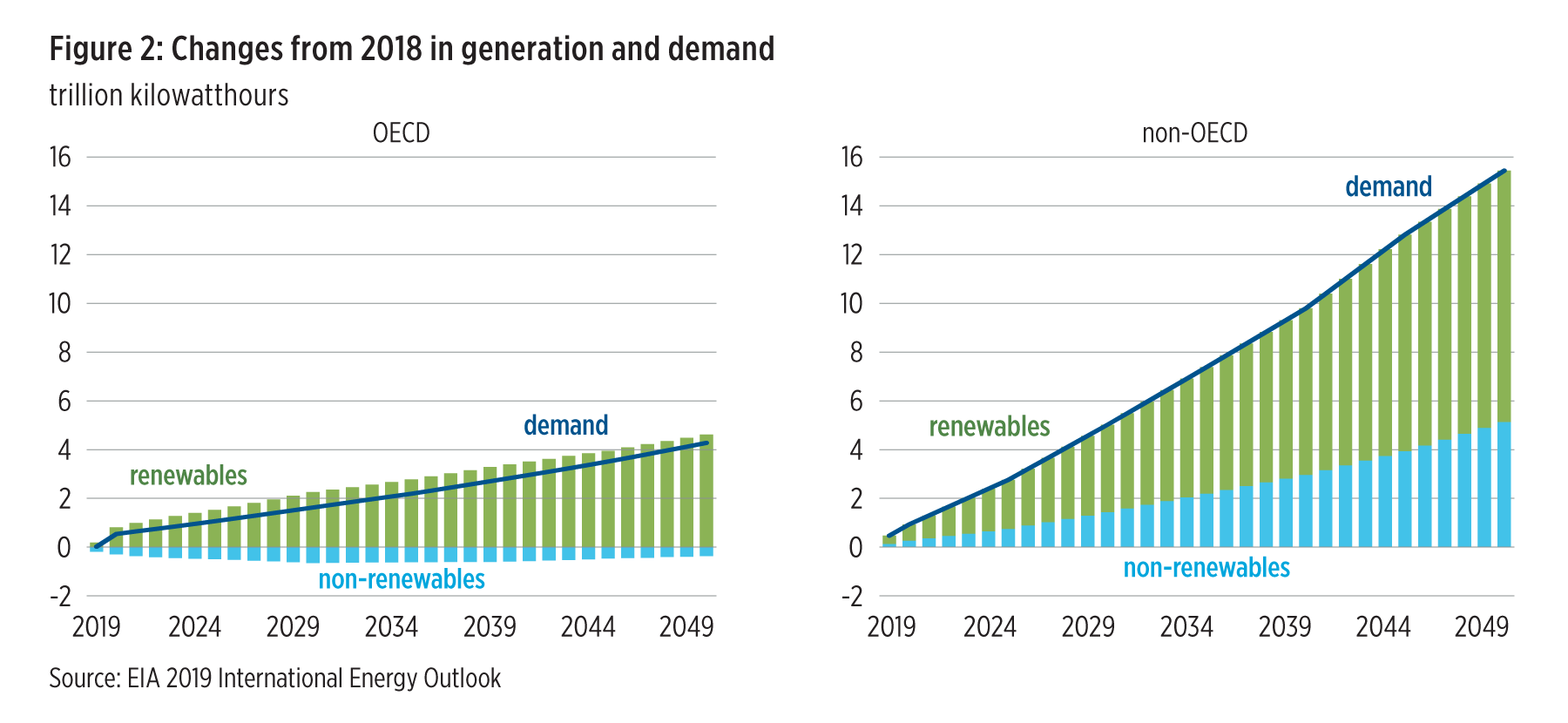 Renewable Energy: The Time Is Right
In recent years, improving technology, economies of scale, competitiveness of supply chains and developer experience have all worked in unison to make renewables cost competitive. Now we're seeing more sustainable, profitable businesses in which to invest.
Some of the common characteristics of the quality companies that we're looking at are proven business models and technologies that work today, along with sustainable growth and scalable operations. These aren't speculative investments – these are solid businesses with a visible outlook.
An Extremely Favourable Investment Climate
In looking at renewable energy, we've identified three key tailwinds that have helped push renewables to the forefront of the opportunity spectrum. One of the biggest tailwinds has been government policy, including a favourable regulatory environment. And It's not just tax incentives or handouts–it's structural government policy to facilitate implementation of the de-carbonization over time, of energy and, in particular, electricity.
Another key tailwind is advances in the technology and the fact that renewable businesses are now profitable in their own right because production costs have fallen dramatically. When we add scalable growth on top, then it becomes especially attractive for investment.
And finally, there's the social tailwind of people who want to participate in the de-carbonizing of the world over time – whether that's installing a rooftop solar panel on their home or simply aligning their investment portfolio with their values to effect action on climate change. While it's often overlooked, social demand plays into a lot of different parts of the evolution of the energy business.
Introducing Dynamic Energy Evolution Fund
Renewable energy is what enables other companies and industries to meet their net zero and low-carbon goals. Exclusively focused on well-established companies with proven technologies and solid prospects for organic growth, Dynamic Energy Evolution Fund is committed to finding and investing in the renewable energy leaders of today – and the innovators of tomorrow.
About Jennifer Stevenson and Frank Latshaw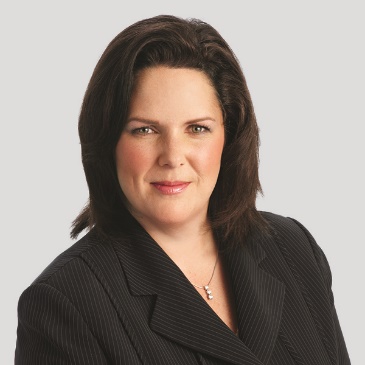 Jennifer Stevenson, B.Comm., MBA
Vice President & Portfolio Manager
Jennifer has extensive energy industry experience and has been active in the energy sector for three decades, closely following industry trends and the innovations shaping the future of the industry. By expanding the investment universe beyond the index, she is able to take advantage of the inherent complexity of the sector to invest in the various segments of the global energy supply chain, including renewables and hydrogen.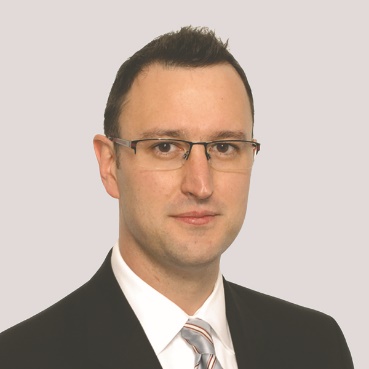 Frank Latshaw, CPA, CA, CBV, CFA
Vice President & Portfolio Manager
Lead portfolio manager of Dynamic Global Infrastructure Fund, Frank Latshaw has over 27 years of investment industry experience. Frank's deep understanding of the global power sector allows him to identify a wide range of related companies that stand to benefit from the great energy transition. His funds have been investing in these areas globally for almost a decade.
Disclaimer:
Commissions, trailing commissions, management fees and expenses all may be associated with mutual fund investments. Please read the prospectus before investing. Mutual funds are not guaranteed, their values change frequently and past performance may not be repeated. Views expressed regarding a particular company, security, industry or market sector are the views of the writer and should not be considered an indication of trading intent of any investment funds managed by 1832 Asset Management L.P. These views should not be considered investment advice nor should they be considered a recommendation to buy or sell. These views are subject to change at any time based upon markets and other conditions, and we disclaim any responsibility to update such views.
© Copyright 2020 1832 Asset Management L.P. All rights reserved.
Dynamic Funds® is a registered trademark of its owner, used under license, and a division of 1832 Asset Management L.P.