The index-based strategy offers Canadian investors a new entry point into the preferred market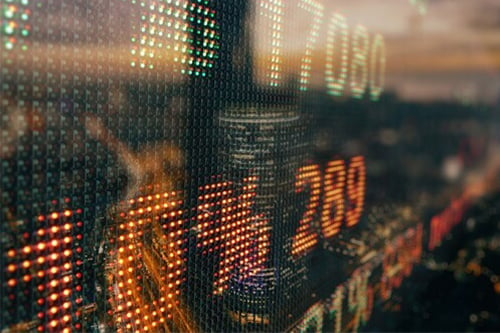 Evolve Funds has made a name for itself in Canada with a solid suite of thematic and actively invested ETFs. So investors may be forgiven if for not being aware of the firm's index-based lineup, which it's bolstered with a new preferred-share ETF.
Evolve has announced the launch of the Evolve Dividend Stability Preferred Share Index ETF. Trading on the TSX under the ticker symbol PREF, it offers Canadian investors access to the performance of a select group of preferred-share issuers listed on the TSX.
"In the past year the performance of the Canadian preferred market has been challenging and historically this has led to tax loss selling pressure at year end," said Evolve ETFs President and CEO Raj Lala. "PREF may be an ideal solution for investors who are considering tax loss selling and still want to remain invested in the asset class through a portfolio of Canadian preferred shares with high credit quality, stable dividends, and currently trading close to par."
Evolve already has another preferred-shares strategy, the Evolve Active Canadian Preferred Share Fund (DIVS), which invests in a diversified mix of preferred shares. In contrast, PREF seeks to replicate the performance, before fees and expenses, of the Solactive Dividend Stability Canada Preferred Share Index.
The Pref Index measures the performance of up to 50 preferred equity securities of TSX-listed companies. They are selected based on market capitalization, whether their market price is close to par, and whether they have a credit rating of P3L or higher, as evaluated by S&P Global Ratings Canada or DBRS group of companies.
Any rate reset preferred shares, Evolve added, will have a minimum coupon on its reset date.
The firm also recently announced plans to shutter two of its older products. The Evolve Active US Core Equity Fund (TSX: CAPS) and Evolve Active Short Duration Bond Fund (TSX: TIME) are expected to be terminated on or about November 29. Effective October 25, there will be no further acceptances of subscriptions for units of the fund.
Evolve will submit a request to de-list the funds to the TSX on or about November 27, with units still held by investors to be subject to a mandatory redemption as of the termination date. Prior to the termination deadline, the firm will, to the extent reasonably possible, convert the assets of each fund to cash.
After payment or adequate provision has been made for all of the liabilities for each fund, unitholders of record upon the termination date can expect to get a pro rata share of the net assets of each applicable fund as soon as practicable following the closing of the funds.