The new ETF invests in companies that are connected to developing automobile trends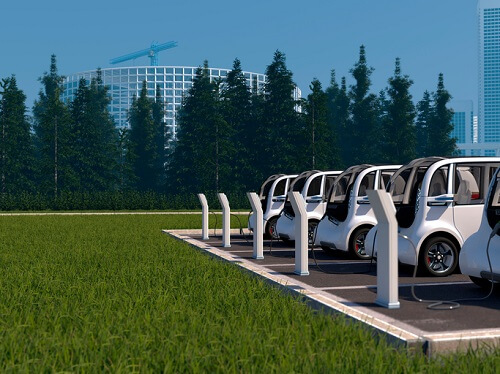 Shortly after launching gender-diversity and cybersecurity ETFs, Evolve Funds has come out with another Canadian first: the Evolve Automobile Innovation Index ETF, which trades with hedged (CARS) and unhedged units (CARS.B) on the TSX.
CARS is a passively managed ETF that seeks to track the performance of the Solactive Future Cars Index Canadian Dollar Hedged index. It invests in equity securities of developed-market companies that have direct or indirect involvement in the development of electric drivetrains, autonomous driving or network connected services for automobiles.
"Over the next five to ten years we will most likely experience the largest transformation in the auto industry's history," said Evolve Funds President
Raj Lala
. "The Evolve Automobile Innovation Index ETF has been designed to give Canadian investors access to an exciting passive investment opportunity provided by the transformation of the automobile."
The firm sees a developing investment case for a shift toward electric vehicles. They see promise from trends like increased consumer demand for electrified vehicles, as well as increasing regulation against gas and diesel vehicles in major markets such as China, the UK, and France.
Evolve has also announced the Evolve Active Canadian Preferred Share ETF (DIVS), which aims for stable income and long-term capital appreciation. With Foyston, Gordon & Payne acting as the fund's sub-advisor, DIVS is actively invested in preferred shares issued mainly by Canadian companies, with some from US and international issuers.
"There are a number of market segments that benefit from active management in order to generate better risk-adjusted returns, and we believe preferred shares are one of these segments," Lala said.
"FGP takes great pride in our experience and consistent, disciplined approach to managing preferred shares," said Ryan Domsy, vice president and portfolio manager of fixed income at FGP.
FGP's long-term, value-oriented approach involves multiple strategies, including security selection, sector allocation, and interest-rate anticipation.
For more of Wealth Professional's latest industry news, click here.