A new fixed-income option is now available, and a Canadian first thematic ETF is coming soon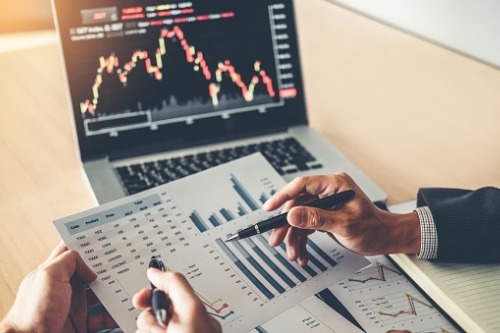 Two players in Canada's ETF space have announced new offerings to expand their line-ups for Canadian investors.
RBC iShares has launched the RBC Canadian Discount Bond ETF (RCDB) on the NEO Exchange. Managed by RBC Global Asset Management, it offers a one-stop fixed-income solution that seeks to provide tax-efficient returns with a management fee of 0.15%.
By purchasing short-term, high-quality Canadian corporate and government bonds, with an emphasis on bonds priced below par, RCDB aims to deliver an attractive after-tax yield to maturity. It benefits from the investment expertise of RBC Global Asset Management's award-winning Fixed Income team, complementing investors' core bond holdings with exposure to shortened duration, improved capital preservation, and tax efficiency.
"With this product launch, RBC iShares continues to deliver high quality and innovative solutions to Canadian investors and advisors," said Mark Neill, head of RBC ETFs.
Meanwhile, Evolve Funds announced the filing of the final prospectus for its Evolve E-Gaming Index ETF. It has been conditionally approved for listing on the TSX under the ticker symbol HERO, and is expected to begin trading on June 17.
HERO, Canada's first eGaming ETF, is designed to provide access to equity securities of domestic and global companies, as well as other issuers, with business activities in the electronic gaming industry.
"The launch of HERO marks an opportunity for Canadian investors to participate in another innovative sector positioned for exponential global growth," said Evolve President and CEO Raj Lala. He cited multiple figures indicating "a cultural shift in entertainment" toward eGaming, including a global population of 2.2 billion gamers and nearly 500 million anticipated to watch e-gaming events, as well as a forecasted growth upwards of 38% for this year alone.
HERO seeks to replicate, to the extent reasonably possible and before fees and expenses, the performance of the Solactive eGaming Index, or any successor thereto. The index measures the performance of equity securities of companies that provide software for eGaming and eSports, including other Games Software, Online Game Websites and Software, Handheld and Smart Phone Games Software, Console Games Software, and Electronic Gaming/Entertainment Electronics Makers.