August also saw the launch of several multi-asset ETFs and record demand for single-long commodity ETFs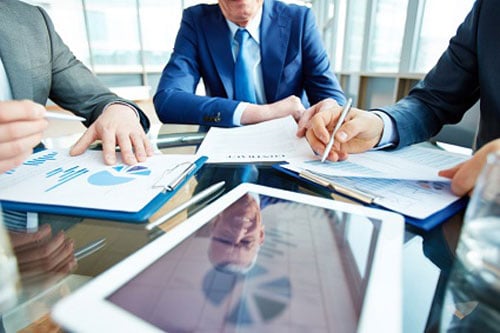 August ushered in more net inflows for Canadian ETFs, which attracted $2.7 billion for the month.
According to a new report from National Bank, Canada-listed equity ETFs dominated inflows; some $2.34 billion went to the category, 65% of which went into U.S.-focused mandates.
The report noted that a sizeable institutional trade in one ETF, BMO ZSP/U (USD-denominated S&P 500 ETF) accounted for $1.4 billion of the U.S. equity category's inflows. In spite of rocky markets, the report noted no large redemptions from U.S. equities, except for two CAD-hedged broad-market ETFs.
Canadian broad-market equity ETFs saw net inflows, but financial-sector ETFs suffered outflows as banks and the financial sector lagged broad benchmark returns in August in spite of Canada's Big Six banks delivering better earnings-per-share outcomes. Canadian utilities and real estate saw new money, in line with broad demand for defense-oriented strategies.
The $148 million taken in by the fixed-income asset class was noticeably smaller than the torrent of demand the category saw in recent months. The category was dragged down by outflows from Canada government, corporate, preferred shares, and high-yield credit. Outflows from Canada government and corporate-bond ETFs may be somewhat overstated, however, as the aggregate bond ETF ZAG offered by BMO gradually unwraps its holding and causes outflows to be "double counted" without a corresponding adjustment in inflow.
Outflows from preferred-share ETFs came following a fall in the Canada five-year yield in August. The year-to-date trend of assets leaving high-yield credit this year continued in spite of the asset class delivering returns on par with Canadian aggregate bonds. Canadian aggregate bond ETFs, meanwhile, took in more than $500 million last month.
The single-long commodity category also saw its highest monthly inflow in the past eight years with $69 million, with over $10 million going into gold-backed ETFs amid investor concerns on market volatility, inverting yield curves, and trade fears.
The report also made note of nine new product launches in August, with seven multi-asset ETFs that have asset-allocation, covered-call, or defined-payoff mandates. They included:
CI First Asset Global Asset Allocation ETF (CGAA)
Brompton North American Financials Dividend ETF (BFIN/U)
Brompton Global Healthcare Income & Growth ETF (HIG/U)
Brompton Tech Leaders Income ETF (TLF/U)
iShares Core Income Balanced ETF Portfolio (XINC)
iShares Core Conservative Balanced ETF Portfolio (XCNS)
First Trust CBOE Vest U.S. Equity Buffer ETF - August