Firm's suite of five innovation ETFs, sub-advised by ARK Invest, are topping charts after a staggering one-year performance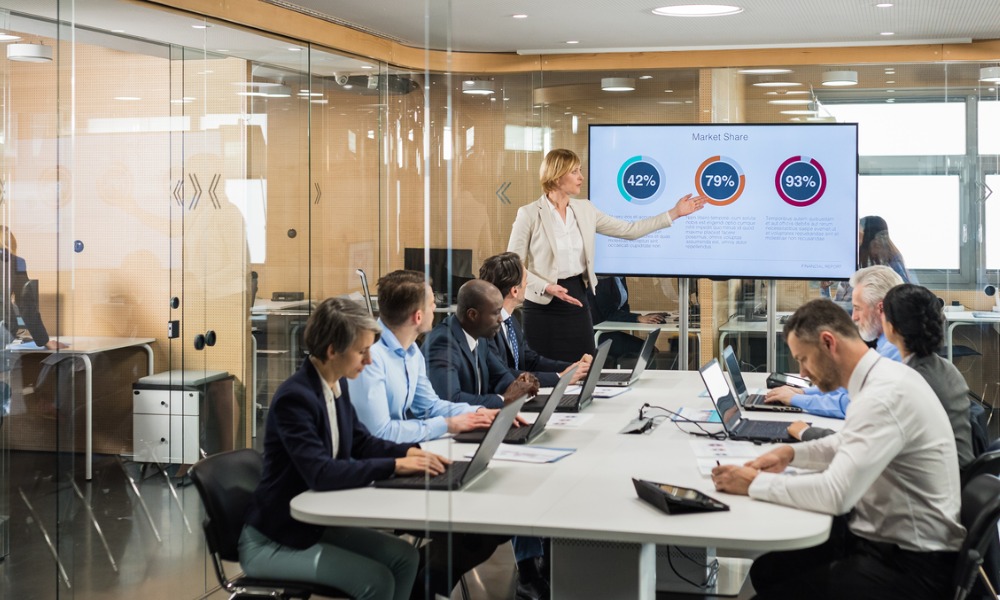 Investment firm Emerge Canada is today celebrating the one-year anniversary of its five actively managed ETFs sub-advised by ARK Invest – and the results are staggering.
A year ago, it launched the thematic funds on the NEO Exchange in both CAD and USD: the Emerge ARK Disruptive Innovation ETF (EARK and EARK.U); Emerge ARK Genomics & Biotech ETF (EAGB and EAGB.U); Emerge ARK Autonomous Tech & Robotics ETF (EAUT and EAUT.U); Emerge ARK AI & Big Data ETF (EAAI and EAAI.U); and the Emerge ARK Fintech Innovation ETF (EAFT and EAFT.U).
Following the milestone, EARK has a one-year performance of 55.25% and 2020 YTD of 57.14%; EAGB has a one-year performance of 54.15% and 2020 YTD of 58.48%; EAAI has a one-year performance of 69.70% and 2020 YTD of 63.37%; EAUT has a one-year performance of 49.74% and 2020 YTD of 42.24%; and EAFT has a one-year performance of 47.71% and 2020 YTD of 44.52%.
Morningstar ranks EARK in the top 1% of more than 1,620 funds in Global Equities on the one-month, three-month and YTD returns as at July 27. Meanwhile, SIANewsLetters.com ranks all five Emerge ARK ETFs in the Top 10 of the 652 Canadian ETFs they track, with two of Emerge's ETFs holding the top two spots as at July 27, using their proprietary scoring system.
Emerge president, CEO and founder, Lisa Langley, told WP that if you take out natural gas, crude oil and gold, the firm has the top-five equity ETFs in Canada, according to Morningstar. She believes the results are evidence that, through this family of actively managed funds focused on innovation, investors can participate in companies at the forefront of the technology revolution currently unfolding around the world.
Before launching last year, Langley had identified an underserved niche in the Canadian ETF landscape for actively managed, thematic ETFs focused on disruptive and innovative technology.
She said: "We saw an unrecognized void in the Canadian market for active equity innovation offerings and we were determined to be among the first to fill this gap.
"We recognized right away that ARK Invest, founded and led by Catherine Wood, is a global trailblazer in disruptive and innovative technology and we quickly made their research, expertise and active management available to Canadian investors, portfolio managers and advisors. We are thrilled with the response to this family of actively managed equity funds focused on some of the fastest growing technology themes in the world."
Wood is bolstered by an analyst team with deep subject matter expertise in the technology themes ARK Invest feels are among the fastest growing in the world: fintech, genomic health care, robotics, 3D printing, autonomous electric cars, battery storage, internet of things, cloud, cyber security, artificial intelligence and big data.
Langley added: "In risk-off periods - and Catherine Wood has said this numerous times - technology is an accelerator. Technology is what all the companies are leaning on to get back in the game and recover, to do more with less, to do distance learning, and to process transactions and global payments with less friction."
Wood, CEO and founder of Ark Invest, said the first year of performance in Canada has surpassed her expectations and that her faith in Emerge and Langley has paid off in spades. She said: "Our partnership wirh Emerge has proven to be a successful one and Lisa Langley, a fellow female entrepreneur, was the only person I trusted to bring our investment strategies to Canada.
""Our talented analyst team with deep subject matter expertise has helped solidify ARK's reputation for uncovering groundbreaking thematic disruption, and these results prove we can manage intricate portfolios through some of the worst markets. ARK maintains a long-term outlook and we believe we only are at the beginnings of these new technologies that will define the future."
Langley said ARK's laser focus in innovation is once again bearing fruit and that, in March, they didn't pivot and stuck to their course. ARK was positioned for a post-COVID world before we knew what it was.
She said: "They proved, amazingly, throughout the fastest bear market in history in March, that they have much less beta than one would have been thought. Its analysts have deep thematic expertise; they're using public information, but it's understood at a deeper level because of the subject matter knowledge."