ARK Invest COO tells WP that while short-term price surge was a boost, investors should still keep sight of the big picture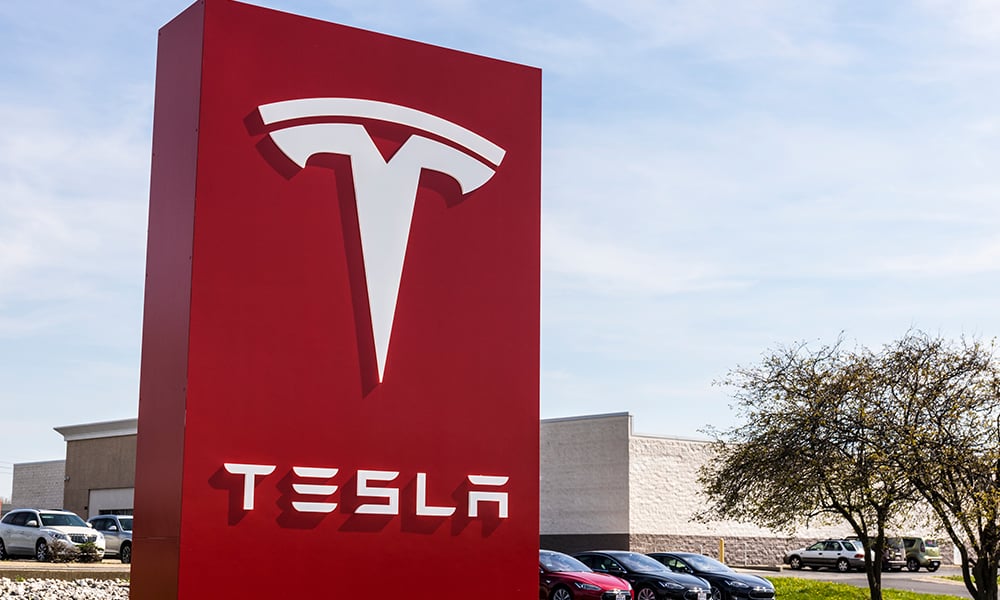 Investors have been urged not to lose sight of the Tesla big picture, despite it being one of the short-term success stories of 2020 so far.
Last summer it hovered around $220 on the NASDAQ, only for its steady rise over subsequent months to explode early February to a high of $968 before the stock dropped to its current value of about $800.
This dramatic trajectory has in part been propelled by better-than-expected profitability metrics in its third- and fourth-quarter earnings reports. Tom Staudt, COO of ARK Invest, which sub-advises a suite of innovation funds for Toronto-based investment management firm Emerge Canada Inc., told WP that Tesla's execution in China has also exceeded expectations.
But what does that really mean for investors? Jump on the bandwagon? Take the profits and run? In what will come as a surprise to no-one, especially Tesla CEO Elon Musk given his decision last week to offer up $2 billion in stock, it seems they have to ride the volatility and keep sight of the long-term outlook when it comes to the Silicon Valley company.
ARK Invest, which focuses exclusively on disruptive innovation in the global public equity markets, is a renowned Tesla bull and Musk's company is its largest holding in three of its ETFs.
Last July, as Emerge's sub-advisor, it launched five actively managed thematic ETFs on the NEO Exchange: the Emerge ARK Global Disruptive Innovation ETF; the Emerge ARK Genomics & Biotech ETF; the Emerge ARK Fintech Innovation ETF; the Emerge QRK AI & Big Data ETF; and the Emerge ARK Autonomous Tech & Robotics ETF.
Rather than bask in recent profits, Staudt said this stock is more significant than a few fun days in February.
"Tesla has had an unbelievable run but we were bullish, even when it was $200 to low $200s," he said. "We look at it now and the key is not to lose the big picture. Yes, its estimates for production this year were very impressive and it beat the market by 20-25% but those are short term.
"We want investors to remember, 'do not get lost in that because there will assuredly be volatility'. This is a volatile stock, the upsides are great and investors have been heavily paid for that this year but there are more factors coming in."
Estimates for electrics are still low, he added, but in ARK's view, autonomous cars are going to happen within five years – and Tesla is easily the best-positioned. It has its own chip, can iterate at its own pace and has a "battery advantage", meaning it has its own software and is not beholden to suppliers. As it moves towards a vertically integrated company, it can also boast miles and miles of data, while so-called bigger brands face the daunting prospect of converting their factories to produce electric cars to scale.
Staudt believes Tesla is one of the most misunderstood stock because it's largely analysed as a traditional automotive firm, which it isn't. Electric cars, for example, do not rely on dealer networks, which make 100% of their profit from servicing traditional cars. For the likes of Tesla, it gets over-the-air updates; another world compared to your traditional mechanic.
Staudt also cites the progress being made in proving the safety of driving in "auto pilot" – 90% of car accidents in the US are down to human error, he added – and believes that once that message gets through, the potential for growth would dwarf the recent surge in stock price.
"We were very public around the beginning of last year that this was an incredibly misunderstood stock. And it was misunderstood in part because it's still largely being covered by traditional automotive analysts. Yes, part of the company is an automotive company, but that's just a part of the company.
"That's not to say there weren't some surprises. Certainly, their execution in China has been better, faster than we expected, even for us. But we don't want that to cloud the story of what we think the long term outlook is; that as they continue to grow and scale the number of cars produced, they're also growing the miles of data collected – and that is one of their largest competitive advantage advantages as they look to move into autonomous."
The cost per mile of a Tesla means it is arguably a far superior vehicle than the likes of Audi, Jaguar and Porsche, which have entered the electric car market. It means Musk & Co have kept market share despite the competition. For Staudt, one of the most significant reasons for this was the relative ease with which Tesla got a plant up and running in China.
"That tells you the Chinese government also believes Tesla has something that China wants, which should be a key signal to the market. It has been chronically underestimated. Obviously, the market very recently has been loving it, but it would have seen these things further ahead of time."