The industry saw positive overall flows despite a small net outflow in equity funds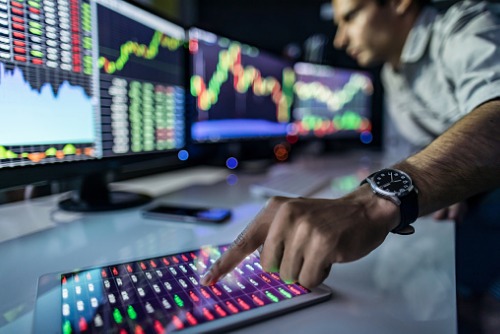 According to the latest ETF report from National Bank of Canada, September was a month marked by an outflow in equity funds, healthy fixed-income flows, and the entry of new providers and products.
After showing exceptional strength in August, equity funds saw a small net outflow of $27 million. Investors pulled $324 million in assets out of Canadian equity ETF mandates, which was partly offset by inflows of $208 million and $89 million into US equity ETFs and international ETFs, respectively.
"This could reflect a growing frustration with the flat Canadian equity market performance year-to-date while the S&P 500 has ripped higher by 10.6% in the same period," the report said. Energy- and financial-sector ETFs each saw outflows, which were countered by net creations in real-estate and basic-materials ETFs.
Dissecting equity ETFs by investment focus, cap-weighted ETFs still dominated with a 57% majority market share of assets in the space. But the category also bled the most, shedding $111 million in September. There were also outflows for fundamental factor ETFs (-$28 million) and thematic ETFs (-$37 million), while the strongest inflows went to dividend/income ETFs ($77 million).
Fixed-income ETFs saw continued interest from investors; September inflows for the category amounted to $652 million, which was on par with the levels of flows observed in recent months. That healthy influx of assets, combined with net creations in commodities ($3 million), multi-asset ($76 million), and inverse/levered ETFs ($12 million), helped the Canadian ETF industry net $716 million in new investor assets.
Examining the fixed-income ETF category by maturity, broad/mixed maturity ETFs got the largest inflows ($250 million), followed by ultra-short term ($244 million) and long-term ($137 million) fixed-income ETFs. Dividing by fixed-income asset type shows comparable inflows for Canada government ($159 million) and preferred/convertible ($151 million) fixed-income ETFs.
Looking at new launches, the report noted three new providers in Canada's ETF space in September. Fidelity Canada and Coin Capital each launched their maiden offerings in September, while Starlight Capital announced that it would launch its first two ETF products in October.
RBC, Desjardins, and PIMCO also got special mention as they made additions to their existing ETF lineups.