Equity category took the lion's share as continued demand for broad index ETFs combined with renewed low-vol interest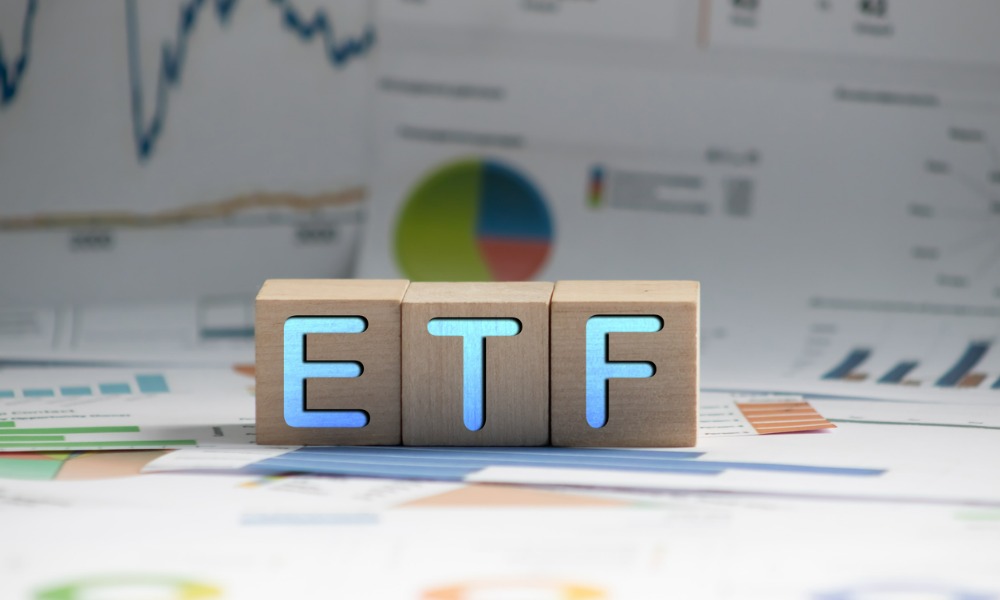 After notching a record-breaking first half of inflows this year, the Canadian ETF space saw net inflows of $2.3 billion last month – a respectable figure, though it still represented the smallest inflows in nine months.
In its latest Canadian ETF Flows report, National Bank said Canadian ETFs have seen $32 billion in new assets year-to-date, with the lion's share of last month's inflows going primarily into equity products. A total of $1.9 billion or 83% of July's net inflows went into the category, which has also dominated year-to-date inflows with $18 billion so far in 2021.
With new capital flowing into both cyclical and defensive sectors, July painted a mixed picture of investor sentiment. While the sector ETF category absorbed $284 million, it was a distant second to the $1.13 billion that went to broad-based index ETFs that spanned Canada, the U.S., and global market exposures.
Multi-factor ETFs saw net redemptions of $69 million. There was also a turning of the tide for low-volatility ETFs, which finally ended their post-March 2020 outflow streak with $71 million in net positive flows last month.
"One contributing factor behind the renewal in demand may be performance," the report noted. "Low volatility ETFs lagged the broad market indices throughout the market rebound last year, but they have managed to keep up with the broad benchmarks year-to-date."
Fixed-income ETFs, meanwhile, saw a net outflow of $143 million. That was down to an apparent institutional redemption from the RBC iShares government bond ETF XGGB, which had amassed significant assets after iShares last year announced it would cut its management fee by 15 bps to 20 bps annually.
With that redemption, RBC iShares was noticeably absent from last month's top three providers in terms of ETF flows. Mainstays BMO and Vanguard – which had $679 million and $696 million in net flows, respectively – were joined by Horizons, which attracted $349 million. As a percentage of starting assets, Scotia's inflows led the field due to creations in its recently launched suite of passive index ETFs.
Cash-alternative ETFs returned to favour with $352 million in net flows last month. Commodity ETFs traded fat as the price of gold oscillated around US$1800 per ounce, while crypto-asset ETFs recorded $23 million in inflows, a far cry from the frenzy they enjoyed over the prior months.
Multi-asset ETFs saw continued demand; growth-oriented strategies were more popular than their counterparts with higher bond allocations, suggesting a possible bias towards growth among Canadian investors.
July also saw 22 new ETFs, the report noted, with ESG emerging as a dominant theme from launches by Franklin Templeton, CI, and CIBC.