Since launching ETFs in 2009, the company has inspired substantial change in the investment industry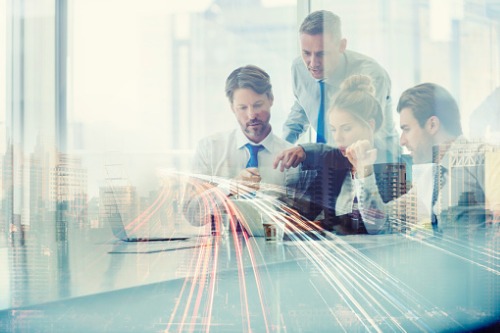 Since launching ETFs in 2009, BMO Global Asset Management (BMO GAM) has inspired substantial change in the investment industry, working closely with institutions, advisors and investors to help improve the outcome of their investments.
An early entrant into the ETF space, BMO GAM has consistently channeled its experience to investors in the form of education, providing clients a rich, in-depth understanding of ETFs and their place in a well-maintained portfolio.
"For investors, innovation has made ETFs more relevant," says Mark Raes, managing director, head of ETF business development at BMO GAM. "Education and in-depth portfolio conversations will continue to be leading trends over the coming decade as an increasingly crowded marketplace will push for more change and put further focus on partnerships with investors."
For BMO, ETF progress has been based on challenging the investment status quo. The company's ten years of paradigm-shaking have left the investment landscape changed, forever and for the better.
Blending active and passive
"BMO ETFs was ahead of the curve in 2009, starting with passive, broad market ETFs to complement its existing active mutual fund line up," says Raes. "As one of the early proponents of combining active and passive investing, we challenged the conventional wisdom of sitting in one camp or the other."
By leveraging institutional investing techniques such as core and satellite investing, BMO thoughtfully combines active and passive funds to create a more effective portfolio in which investors can use a passive, low cost core in developed markets and active satellites in less efficient markets where active management can make a difference. BMO's blending of active and passive has consistently led to outperformance and lighter fees.
Resetting the core
Asset allocators regularly overweight certain markets when they are expected to outperform and need a vehicle that delivers the anticipated return. But BMO GAM understands that core ETFs are still the backbone of the industry. Core ETFs typically include all the holdings in a market, so that when a broad rally occurs, the ETF keeps pace. BMO ETFs are based on market leading indexes, such as the S&P 500 Index, where BMO S&P 500 Index ETF (ticker: ZSP) is the largest U.S. equity exposure listed in Canada.
Changes in distribution
A new development when BMO GAM got into the ETF game, robo-advisors that typically offer ETF-based models, now control over $7 billion in assets in Canada. Full service advisory fee-based investing has overtaken traditional commission based models, now accounting for 73% of assets. "BMO ETFs have approached these distribution opportunities as a partnership, recognizing the importance of education, relationships, plus liquidity and trading support," Raes says.
Adding new exposures
Ten years ago, when looking at over the counter (OTC) asset classes like fixed income and preferred shares, the Canadian ETF marketplace was still in it's infancy, offering only 10 ETFs from two providers. BMO ETFs recognized the importance of growth in OTC exposures from the earliest stages. With the Canadian ETF industry now at over 200 ETFs on OTC asset classes, BMO ETFs offers 42 tickers across Canadian bonds, global fixed income, and preferred shares, including the largest fixed income ETF in Canada, BMO Aggregate Bond Index ETF (ticker: ZAG).
"Ten years ago, specifically in fixed income, investors often created portfolios of direct bonds or held an aggregate fixed income fund," Raes explains. "ETFs have allowed investors to better position fixed income instead of focusing only on equity markets. They add the transparency and efficiency of exchange trading to give investors better options, better execution, and the opportunity to apply asset allocation across their portfolio."
The future will forever be unknown, but after an industry-shaping, difference-making decade in the ETF space, BMO GAM's – and that of its investor clients – is only growing brighter.