Known for its blending of passive and active funds, BMO ETFs has been responsible for some of the space's most revolutionary advances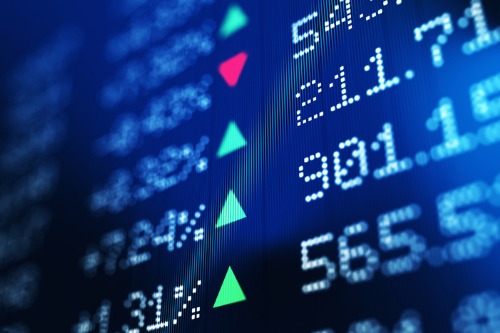 When BMO Global Asset Management (BMO GAM) first entered the ETF arena in 2009, world markets were still staggering from the effects of the 2007-2008 meltdown. Investors, spooked by the evaporation of capital over the previous 24 months, were desperate for security and clamoring for a better understanding of how their money was working for them. They would find both in BMO ETFs.
Currently celebrating a decade in the exchange traded funds space, BMO ETFs remains at the forefront of investment in Canada. Known across the industry for its savvy blending of passive and active funds, increasing exposures and providing its clients second-to-none guidance and education, BMO ETFs has been responsible for some of the space's most revolutionary (and profitable) advances. Here are a few select highlights:
Fees and CRM2
The biggest regulatory initiative over the decade was CRM2, and its rollout had many advisors on edge. But BMO GAM has assisted advisors in absorbing CRM2 by highlighting the value of their advice. "ETFs have been very helpful in this regard, says Mark Raes, managing director, head of ETF business development at BMO GAM, "because they do not include embedded fee for advice, which allows advisors to establish individualized fee agreements with their clients." Raes explains that BMO ETFs worked closely with advisors and dealers prior to the unveiling of CRM2's to craft messaging around the value of advice and develop strategic ETF models that demonstrate the value of diversity across asset classes and market segments.
ETF solutions
Within ETFs, solution-based products that address client needs, such as BMO's suite of yield-generating covered-call ETFs, have proven to be a significant win. "Meeting the demand for yield in a low rate environment – without adding excess risk – is a challenge, but these enhanced dividend strategies have resonated with investors by increasing yield while reducing market risk," Raes says. BMO ETFs have developed the market leading suite of covered calls, beginning with the first launch in 2011 of BMO Covered Call Canadian Banks ETF (ticker: ZWB).
Portfolio guidance
As ETFs continue to attract new users, an emerging trend has been providing assistance on portfolio construction, factor investing, and asset class positioning. Recognizing early on that ETFs appeal to a tech-savvy user group that appreciates easily navigable web sites, reads ETF bloggers, and demands constantly evolving ETF tools, BMO ETFs developed public access ETF tools to help investors with selection, comparison, and portfolio building. "Importantly – and this speaks to the inherent transparency of ETFs – these tools allow users to identify holdings in the underlying portfolios, compare returns and build combined portfolios," says Raes.
Active ETFs
The success of passive ETFs over the past decade has caught the attention of traditional active managers, for whom the trend toward listed investments has been part of an associated shift towards fee-based investing. "BMO ETFs has seen the benefits of active ETFs and developed impactful solutions," says Raes, first with the covered call suite of income enhancing ETFs, and more recently with active fixed income exposures like BMO Global Strategic Bond Fund (ticker: ZGSB), where active managers "can allocate across global markets and identify credit opportunities to best deliver performance."
Education
The ETF industry is still in its early stages, meaning the same questions around liquidity, trading, taxation and portfolio building that were asked in 2009 are still being asked today. BMO ETFs has remained the leader in providing the answers: working with index providers, developing educational resources and responding to individual investor concerns.
"Myths and misconceptions surrounding ETFs still remain. We have focused our attention on dispelling these myths because we all win when investors gain an understanding of how this vehicle works," Raes says.
Asset Allocation ETFs
The runaway growth of the industry means ETF investors are faced with an increasing amount of research. The result has been an intensifying demand for simple basket ETFs. "These balanced ETFs deliver broad exposures with passive asset allocation, creating single ticket ETFs to give investors the core of their portfolio," says Raes.
In 2019, BMO ETFs launched a suite of balanced ETFs to meet the rising demand for these solutions. It's the kind of responsiveness and sensitivity to the market that only comes with experience. But the company and its leadership team is not about to take its foot off the gas. The next decade will surely present a whole new set of challenges and BMO GAM is committed to working alongside Canada-based advisors to help them overcome any roadblocks that do block the way. With continued collaboration, mutually beneficially partnerships and a commitment to advisor education, BMO GAM is convinced it will continue to deliver the best, most seamless investment experience possible.
The information contained herein is not, and should not be construed as, investment, tax or legal advice to any party. Investments should be evaluated relative to the individual's investment objectives and professional advice should be obtained with respect to any circumstance.
Any statement that necessarily depends on future events may be a forward-looking statement. Forward-looking statements are not guarantees of performance. They involve risks, uncertainties and assumptions. Although such statements are based on assumptions that are believed to be reasonable, there can be no assurance that actual results will not differ materially from expectations. Investors are cautioned not to rely unduly on any forward-looking statements. In connection with any forward-looking statements, investors should carefully consider the areas of risk described in the most recent simplified prospectus.
BMO ETFs are managed by BMO Asset Management Inc., which is an investment fund manager and a portfolio manager, and a separate legal entity from Bank of Montreal. Commissions, management fees and expenses all may be associated with investments in exchange traded funds. Please read the ETF Facts or prospectus before investing. Exchange traded funds are not guaranteed, their values change frequently and past performance may not be repeated. For a summary of the risks of an investment in the BMO ETFs, please see the specific risks set out in the prospectus. BMO ETFs and ETF series trade like stocks, fluctuate in market value and may trade at a discount to their net asset value, which may increase the risk of loss. Distributions are not guaranteed and are subject to change and/or elimination.
®/™Registered trade-marks/trade-mark of Bank of Montreal, used under licence.