Oil isn't the only commodity play that investors should consider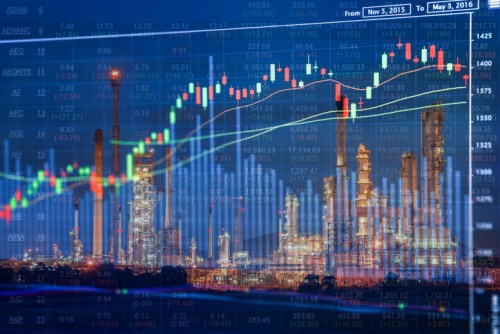 The commodities market is notoriously cyclical, but political and market forces aligned last year to help the sector stage a late rally.
"It is one of the most shocking turnarounds," Hans Albrecht, vice president, portfolio manager and options strategist at Horizons ETFs, told the
Globe and Mail
. According to him, the sector went from multi-decade lows in some commodities in 2016 to liftoff, resulting in the best annual returns in commodities in many years.
Not all parts of the commodities sector are expected to perform the same, however, and some areas will do better than others. Albrecht favours agriculture, which he said is coming back from a tough year. Investors can access this segment via agricultural ETFs or through international plays, such as emerging markets, that would get a lift from rising commodity prices.
Mark Raes
, head of product at
BMO Global Asset Management
Canada, recommended investments in gold, which he said "has been on a good run" and could rise in instances of political unrest or renewed inflation. A counterweight to the stock market, it can be accessed by retail investors through gold ETFs.
Raes also suggested small-cap ETFs, some of which invest in small players in commodities like oil, gold, and natural gas. "Because they are small-cap companies, you get the natural operating leverage," he said, adding that such companies get higher boosts from upswings in the underlying commodity compared to larger rivals.
Zinc, the world's fourth most-used metal, presents another opportunity. According to Rory Johnston, commodities economist with Scotiabank Economics, zinc has the "strongest fundamentals" for price appreciation. Mine closures have squeezed production of the metal, leading to price increases that started in 2016 and are continuing through this year. Nickel also got a slight boost due to tightened production last year, but supply seems to be easing now.
Of course, not everyone is convinced that the recent commodities comeback can be sustained. "The big issue in Canada is that Canadians are over-invested in Canada; that is the famous home bias," Tyler Mordy, president and chief investment officer of Forstrong Global Asset Management, told the publication. "Canadians in particular have kind of fallen in love with energy stocks."
For him, commodities will remain in a "lower for longer" phase without a bull market in sight. Because of that, his firm's forecast for slow commodities counsels investors to focus on commodity importers like India, for which low and steady prices are a tailwind.
"This is all in the context of diversification," Mordy said. "If you are over-invested and have a concentration issue in Canada, then we are counselling clients to at least incorporate some global into your portfolio."
For more of Wealth Professional's latest industry news, click here.
Related stories:
Oil jumps with commodity currencies
Where are oil prices headed?