Portfolio manager analyses where fixed income ETFs stand in current climate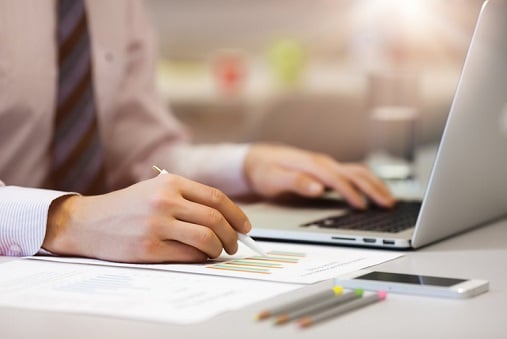 Fear over the rising interest rate environment is overhyped and doesn't take into account the current economic climate.
Alfred Lee, director and investment strategist at BMO Global Asset Management at BMO Global Asset Management, refused to join the clamour for active over passive, insisting that passive instruments had beaten out competition in both 2016 (by 50%) and 2017 (by 69%) when rates were rising. He also pointed out that, like last year, the yield curve doesn't always move up in a parallel manner.
He said: "We've seen positive returns in passive, fixed income instruments in the past two years and we've had a rising interest rate environment. Just because interest rates are rising doesn't mean bonds are going to fall off a cliff.
"I think a lot of people like to equate the last bond selloff in the 70s and 80s with what we're seeing now, but it's completely different.
"Back then we had inflation and a lot of the baby boomers were essentially just hitting their peak productivity years, spending more, so the money was moving faster. Now they're de-accumulating and saving more, so you don't have that money moving as quickly anymore."
Lee added that those baby boomers are buying more bonds than equities, essentially putting a cap on rates as they go up. He also believes that central banks provide more forward guidance than they did in the 1970s and 1980s, which reduces a lot of the volatility in the fixed-income market.
Overall, and regardless of the effects of rates on the fixed-income space, Lee, talking to WP at the Radius ETF Conference in Vancouver, said the fact institutional investors are now moving into this space means the growth of ETFs will continue to accelerate.
He said: "In Canada, most of the market is predominantly retail, but a lot of the conversations we are having now is that it is becoming increasingly institutional.