CEO Blake Goldring encouraged by traction in advisor channel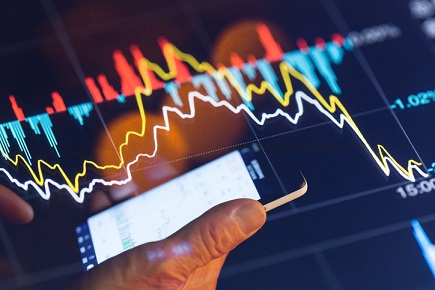 The head of AGF Management Limited believes its ETF products have opened the door to further sales growth after the company announced its total assets under management had grown to $37 billion in the first quarter ended February 28.
It marks a rise of 5.3% compare to the same period last year and, in his Q1 conference call, Blake Goldring, chairman and CEO, also reported $20 million net sales of retail fund business, while mutual fund net redemptions improved to $68 million compared to $119 million for the same period in 2017.
Having launched two new ETFs on February 12 on the NEO Exchange – the AGFiQ Enhanced Global ESG Factors ETF and the EGFiQ Enhanced Global Infrastructure ETF – the company signalled its intent to launch a new global multi-sector bond ETF later this year.
Goldring said: "In our private client business, we remain focused on growing the client base. Private client AUM stands at $5.5 billion, which represents 6% growth relative to Q1 2017.
"Despite market volatility, AGF sales improvement continued. Excluding large institutional movements, we saw a 45% increase in gross sales compared to the industry growth rate of 9%. On that basis, our retail mutual fund business achieved net sales of $20 million compared to net redemptions of $225 million in Q1 2017.
"Our sales momentum has continued into March. As of March 26 our month to date net sales were $58 million. The recent acceleration in net sales is coming from the advisor channel, which is encouraging. We are gaining traction in the IIROC (Investment Industry Regulatory Organization of Canada) space. Our sales team has been able to use our ETFs as a door opener to sell both ETFs and mutual funds in the IIROC channel.
"We are also seeing a large proportion of sales going to the F and high-net-worth series as the industry moves to a fee-based model."
In its press release, AGF outlined what it considered key operating highlights from the period. It reported that 49% of AUM performed above median over one year and 61% of AUM performed above median over three years ended February 28. It also reported that on March 8, the company announced risk rating changes and fee reductions to the AGF Emerging Markets Fund/Class and AGF Fixed Income Plus Fund/Class. The management fee reductions are across the MF series, F series and high-net-worth series (Q/W), and range from 10 basis points to 50 basis points.
Income from continuing operations for the three months increased to $110.9 million compared to $107.2 million for the corresponding three months last year.
Related stories: