Price slump highlights concerns over health of the economy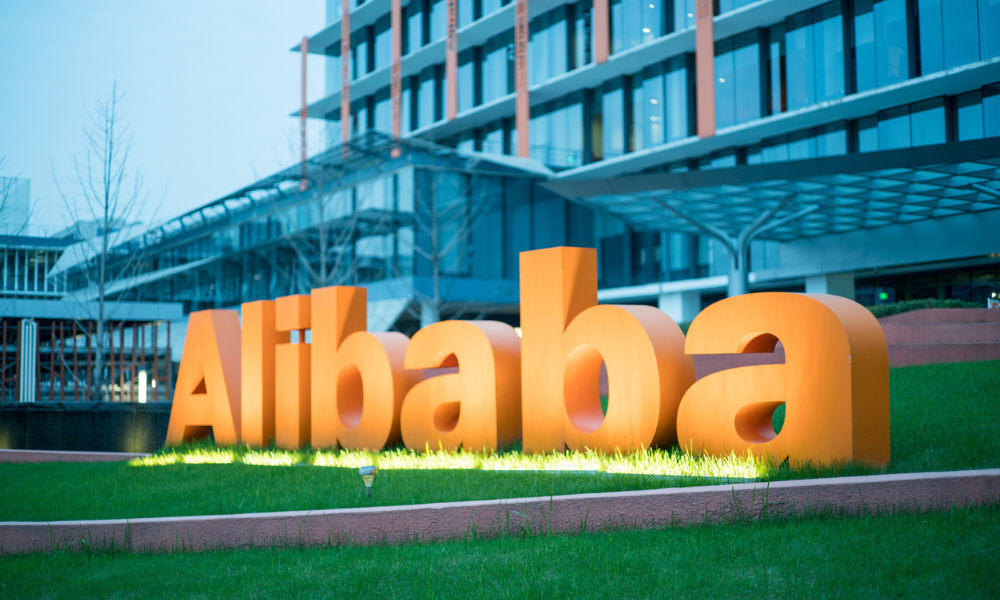 Alibaba Group Holding Ltd.'s stock is losing its lustre and driving the slide in Chinese technology shares after months of exciting gains as hedge funds flocked in and analysts raised target prices.
With a $46 billion loss over the previous three weeks, rising negative bets on the shares of the world's largest retailer and declining earnings expectations indicate that the slide can continue. Moreover, with the corporation concentrating on cost-cutting rather than business development, earnings on Thursday are anticipated to reveal that sales hardly increased in a quarter when China's economy was released from Covid restraints.
"The rally in share prices has been huge, and there's some profit taking now going into earnings," Chelsey Tam, equity analyst at Morningstar Asia Ltd. Investors said, adding that investors are interested in learning management's assessment of how quickly business will return after reopening.
Alibaba's share price decrease, which is viewed as a bellwether for China's mass consumption, highlights concern about the resilience of the economy as the enthusiasm surrounding the reopening wanes. Skeptics assert that most of the recovery forecast has already been factored in and that the National People's Congress in March is unlikely to present many surprises for the sector, even though pent-up demand and a stable regulatory environment will provide support.
Investors couldn't get enough of Alibaba during the reopening surge, which saw its American depositary receipts soar by roughly 90% in the three months leading up to January 26. Now, sentiment is changing. Hedge funds increased their holdings of Alibaba last quarter more than any other US-listed stock, according to regulatory filings in the US.
During this period, the put-to-call ratio for Alibaba's US shares has increased to levels last seen in October, suggesting that traders may be boosting their purchases of bearish contracts that profit from additional drops. As a result of the company's solid e-commerce foundation in logistics, payment, and client base as well as the potential of its cloud business, most market players are confident in the company's longer-term future.
According to consensus target prices, share prices should increase by 40% during the following 12 months. To restore the stock's upward track, though, would require a good dose of unexpected policy and earnings developments.
Based on estimates gathered by Bloomberg, Alibaba's sales climbed 1.4% a year earlier in the most recent quarter, a far cry from the company's early, frenzied rise.
The increase in gross margin from the previous quarter's 36.7% to 39.2% was likely due to cost-control measures. The future earnings-per-share expectations of analysts have decreased by more than 6% from their peak in December.
The software powerhouse is limiting its aspirations for global development and concentrating more on core industries like cloud computing and online retail. In order to accelerate its exit from the fastest-growing mobile and internet market in the world, Alibaba this week sold off the final of its interests in Indian finance giant Paytm.
Meanwhile, shares of China Renaissance, the company that runs one of the nation's top investment banks, fell on Friday after the company claimed to have lost contact with its founder Bao Fan, a prominent dealmaker in the tech industry and one of the most well-known bankers in the nation. The firm said that it was "not aware of any information that suggests Mr. Bao's unavailability" was connected to the group's operations.
In a filing to Hong Kong's stock exchange on Thursday, China Renaissance Holdings stated that it had been unable to get in touch with Bao, who had worked on significant transactions like the $2 billion initial public offering of e-commerce company JD.com and the Hong Kong public listing of the short video platform Kuaishou.
Chinese news agency Caixin broke the story and said that Bao vanished months after Cong Lin, the previous president of the China Renaissance, was taken away by Chinese officials in September of last year.
In Hong Kong on Friday, China Renaissance stock dropped by as much as 50%. By afternoon, they had decreased by about 28%. Dozens of officials and finance executives at organizations including Everbright Securities, China Construction Bank, and big bank ICBC have been entangled in anti-corruption investigations in China that target the financial industry.