Chief economist says 'everything is moving up' but there are concerns around the Fed's stimulus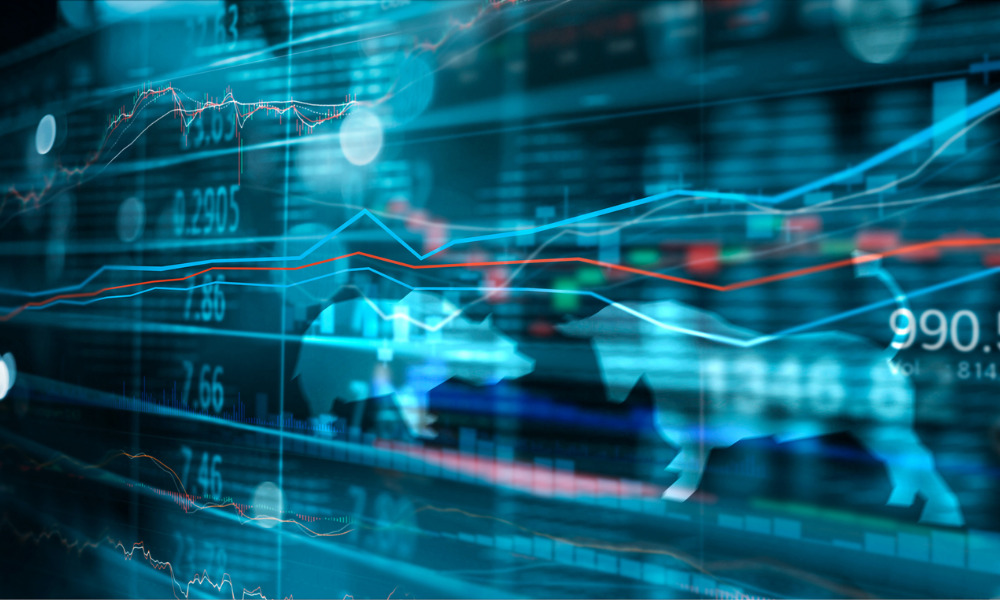 The U.S. equity market is still undervalued and Apple's record $2 trillion valuation is not a surprise - but investors have been warned that inflation is on its way.
While not disputing the deadliness of COVID-19, Brian Wesbury, chief economist at First Trust, maintains that the economic lockdown was a mistake and has done long-lasting damage. He believes the hospital system has held up relatively easily and that, ultimately, you can't stop a virus and it has to run its course. Wesbury pointed to Farr's law, which observes that viruses and contagious diseases run over a bell-shaped curve and that, essentially, we just have to ride it out.
Not everyone will appreciate these strident views on the pandemic but he is largely optimistic about how the economic recovery is going, albeit slowly with business casualties.
"We're seeing open-table reservations, TSA checkpoint data, the demand for gasoline, steel production, rail car traffic, box office receipts, weekly retail sales … everything is moving up," he said. "And that means that the recovery is continuing.
"There are a number of people that say it will falter but right now there are zero signs of a faltering economic recovery. We have seen housing starts, retail sales and industrial production, the ISM manufacturing and non-manufacturing indices all get better."
However, Wesbury warned that not everything looks rosy as the Federal Reserve's quantitative easing flows into the money supply. Retail sales are up but industrial production is down, meaning demand is growing faster than supply.
He said: "Put this together with an increase in the money supply and it's a recipe for inflation. If you want to see one of the signs of that, look at the price of gold and look at the price of silver."
He added: "I believe that the Fed's forecast of 2% inflation by 2023 is actually going to be met by the end of this year. I'm not predicting hyper-inflation but I do think that we are in for a round of inflation that we haven't seen in a long, long time."
The chief economist believes stocks and commodities are a much better place to be than real estate or long-term fixed income assets. While there are lots of ways to protect yourself in the fixed income market from rising rates, Wesbury is worried about the next few years because he believes the Fed will be shocked at how wrong it has been on inflation..
He said: "The Federal Reserve has basically said they are not going to raise rates as far as the eye can see. So, I believe that the odds of us getting to a 2.1% 10-year Treasury any time in the near future are very, very small. Therefore, I still think the equity markets are undervalued in the United States and we will continue to see this market move higher."
Leading the charge in the past few days has been Apple, which became the first U.S. company to boast a market value of $2 trillion, just two years after it become the first to reach $1 trillion. The tech giant's shares have gained nearly 60% this year while overcoming the shutdown of factories in China that produce the iPhone and the closure of retail sites amid the pandemic.
The surge has raised fresh concerns at the narrowness of the S&P 500 and fears of a tech overvaluation.
Wesbury said: "They've had five years of growth in six months – we've pulled it all forward. What that means is, okay, maybe if you would have looked at a five-year growth rate six months ago, it would have been a nice number and maybe we've pulled a lot of that forward and it will be a little bit lower [eventually[. But these companies are permanently bigger because we have learned that, essentially, we can't live without them - that's one thing that COVID showed us."