Despite challenging narratives, senior portfolio manager still holds out hope for overseas markets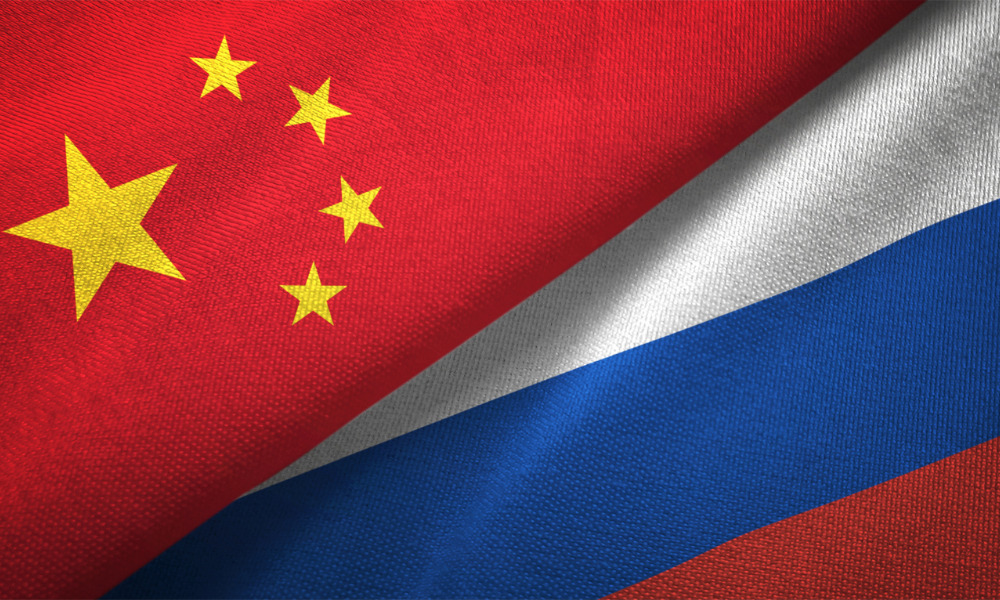 With record-high inflation, rising interest rates, and geopolitical risks creating violent swings in the markets, investors across the world are understandably finding it hard to keep their nerve.
"It's clearly a difficult time for investors when stocks and bonds both sell off at the same time. So there's really no place to hide," said Ric Palombi, Senior Portfolio Manager, International Equities and Alternative Income at Canada Western Bank. "Globally, the narratives change almost daily with the headlines. And then you have a week like last week, where stocks go up 7%."
Perhaps the biggest black swan to have flown over the world this year is Russia's invasion of Ukraine, which is 100 days old and counting. The damage has been heaviest in continental Europe, where the human tragedy is only being worsened by the collateral toll Russian sanctions are having on the European economy.
From a fundamental perspective, Palombi is still constructive on Europe, which he strongly believes will recover with some help from still-low interest rates. Still, he also acknowledges that the reverberations of the conflict can be hard to ignore, especially as other concerns weigh heavily on investors' minds across the world.
"I think another big reason to consider why markets are so jittery is that the Federal Reserve is raising interest rates and embarking on quantitative tightening when there's so much uncertainty," Palombi says. "I'm convinced that if it were not for the Fed and other central banks hiking interest rates, and investors' fear that the economic cycle might be curtailed, I don't think the volatility and the drawdowns would have been this severe."
Another wildcard on the global geopolitical scene is China, whose reputation for economic dominance has faltered over the past few years from headlines about regulatory crackdowns, vulnerability in its real estate sector, and most recently the impact of its zero-COVID approach on the country. As the second-largest economy in the world, China has been an important hub in the global economy both as a manufacturer and an importer, so the shutdown of key ports has contributed significantly to ongoing supply-chain challenges.
Palombi is optimistic about the prospects of the country, however, as he focuses on its declining case counts and loosening restrictions in Shanghai and Beijing. And with the Chinese market down by well over 50%, he sees a significant opportunity to participate in a potential recovery.
"Once China reopens, we should see supply chains come back online, and that should take some pressure off of some of the inflation narrative that we're seeing," Palombi says. "As Wayne Gretzky once said, you've got to skate to where the puck is going, and not where the puck has been. And I think we're starting to see a different narrative play out here."
With the expectation of inflation fading in the months ahead, investors should start asking the next logical question: is the world moving into a recessionary environment? Palombi doesn't expect it, given how the impact of Covid is abating gradually but surely. Beyond that, he points to China's significant pivot towards stimulating its economy, including a recent cut to their five-year lending rate and a 25-basis point reduction in their reserve requirement ratio, which would boost the country's money supply. The Vice Premier of China, he added, has made reassuring statements about supporting both the country's tech sector and its real estate sector.
"I think China might be actually a point of growth for the global economy, because they're zigging while everyone's zagging," he says. "The rest of the world basically is raising interest rates and moving into quantitative easing. China, on the other hand, is cutting rates, cutting taxes, increasing fiscal policy, and stimulating aggregate demand on their side. So, as we look forward, China might be that beacon of growth that we haven't seen in a while, and I think that's something investors should be paying attention to."