COO breaks down thesis and tailwinds behind organization's investing strategy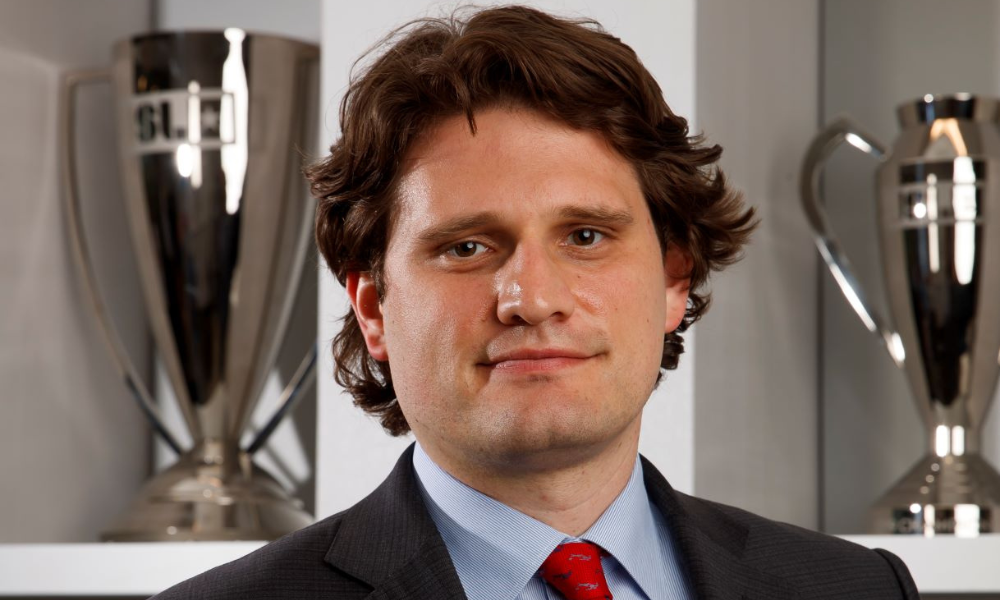 As increased volatility and rising interest rates raise doubts about the prospects of future returns in the public markets, investors are increasingly looking for opportunities in alternative investments. And while private equity, private debt, and venture capital have tended to capture the imagination, one other asset class that's traditionally been restricted to the ultra-high-net-worth space could prove to be a good play for the post-pandemic reality.
"We're really excited about our ability to democratize professional sports investing to a larger degree," says Justin Papadakis, COO and Chief Real Estate Officer at United Soccer League.
According to Papadakis, professional sports has been unparalleled in its ability to show consistent long-term returns with no correlation to the public markets, making them a popular choice for investors who've achieved multi-billionaire status through very strong returns in other sectors. The community aspect of professional sports, he adds, lends an additional benefit of prestige.
Read more: A certain sports-related investment ready to soar
"Traditionally, one litmus test of your level of wealth has been your ability to buy a professional sports team," Papadakis says. "Today, an investment in the high six-figure or low seven-figure range can be enough to buy people a ticket to come in as a minority investor."
Major leagues like the NFL tend to have ownership profiles consisting of one or two people, or perhaps a family owning a particular franchise. But for other sports, the USL included, the makeup of investors throughout the organization is increasingly leaning towards having a group of investors that bring together a diverse background and community connections that can help bring in potential business partners for the league's growth.
"We're really heavily focused on stadium-anchored developments, so the investor profile for the USL skews a little higher towards individuals with real estate backgrounds, or those who want to increase their real estate exposure within their portfolios," Papadakis says. "USL has a higher degree of opportunity on a percentage basis than other leagues in the real estate space."
Similar to the recent trend toward grocery-anchored developments in the commercial residential real estate space, USL's model has been built around the idea of developing stadiums as an anchor for a community entertainment district. The thesis USL has developed relies on using a team and its stadium as a central property, with satellite assets such as apartments, hotels, bars, and restaurants in its immediate orbit.
Read more: 'The sports industry is coming back very quickly': Inside the launch of Harvest's new ETF
"With the decline in traditional brick and mortar retail, our belief is that people are not really going out to buy physical goods when they go out. They're really going out for live experiences with their friends and family," Papadakis says. "We would take down 50- 60 acres of land to build a stadium, as well as these surrounding real properties that create a better fan journey."
The current league ownership and management team at USL came in during 2008. With many of the league's revenue drivers still in the early stages, the organization expects to breach the US$100-million average valuation mark for its USL Championship clubs in the next several years.
Because the USL is a growth business, investors in the league look for returns through medium- to long-term asset growth rather than annual dividends. Over the next five years, Papadakis says the USL expects big drivers of revenue growth to materialize from media, player transfers, and sports betting. The addition of a women's property to the league, in particular, promises to be a potent accelerant.
"So many investors, including us here at the USL, believe that women's sports, can really rival and in some cases exceed the asset value of men's sports," he says. "The ability to combine professional women's soccer into our stadiums, can help drive more dates and more use of the stadium. There will also be more people staying at the hotels, and drinking and eating at the bars and restaurants, so it makes sense on a profit and loss basis, and also from a long-term asset perspective."
From where he sits, Papadakis sees a secular post-pandemic opportunity from the rise of remote work. Compared to before when employees had to really be in midtown Manhattan or downtown LA, millennials and Gen Z workers have more freedom than ever to choose where they live.
"The data we're looking at really shows how many of these millennials and Gen Z individuals value quality of life, resulting in a significant migration to cities where they can get better value for housing, and better opportunities to raise their young family," he says. "One of the key criteria they look for is the presence of professional sports, and increasingly, professional soccer.
"In the USL, we're looking to add 30 to 40 markets over the next couple years … we believe people are starting to see the value of soccer as they recognize the power of live entertainment."