Slowing economic growth and volatility fears may be a drag on broad equities, but not real estate securities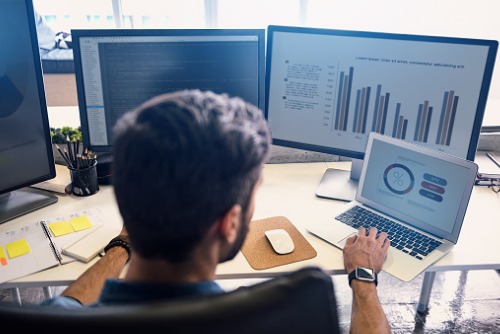 The relative performance of broad equities and real-estate investment trust (REIT) stocks in 2018 has been characterized as a hare-and-tortoise dynamic. Synchronized global growth initially drove most asset classes to new highs, with real estate lagging. But as trade tensions, Brexit fears, rising interest rates in North America, and other hints of economic slowdown surfaced, the optimism that fuelled global stock markets collapsed and gave way to volatility in the last quarter.
Amidst all this, global real estate securities wound up less battered than most other sectors. In its 2019 outlook for the space, Timbercreek Investment Management noted that global REITs outperformed global equities by 785 basis points in the fourth quarter, registering -5.5% compared to -13.3% for equities.
Corrado Russo, senior managing director for Investments & Global Head of Securities at Timbercreek, said the firm believes the changing trajectory of global growth sets the stage for REITs to outperform broad equities. "REITs and their more predictable recurring income streams have proven to be a powerful solution in slowing GDP environments," he said.
While acknowledging the lateness of the cycle and increased macro-economic uncertainty given the wider range of outcomes in 2019, Timbercreek said its fundamental analysis suggests global REITs are priced for "a positive total return in 2019 in the range of 9-10%". The return expectation consisted of 5% cash flow yield and 4-5% earnings growth driven by increases in annual contractual rent bumps, positive releasing spreads, and completion of redevelopment and development projects currently underway.
The firm also forecast that REITs would outperform broad equities and continue its "tortoise and the hare" campaign this year, citing five key factors:
REIT outperformance typically grows in magnitude and frequency as economic growth slows
Global REIT earnings will be more resilient than global equities in 2019
Global REIT valuations are attractive relative to global equities
Public-market valuations are attractive relative to private-market valuations trading at an 11% discount to NAV
Institutions are expected to increase allocations to real estate in 2019 which, when combined with large unfunded commitments, will be supportive of real estate valuations
Focusing on the Canadian market, Timbercreek saw bright prospects for industrial REITs as elevated demand from growing e-commerce sales collides with contained supply. Senior housing is also expected to see outsized demand growth as a result of the aging Canadian population.
"Although we acknowledge that the [senior housing sector] could be vulnerable to short-term headline risks in brief periods when elevated amounts of supply disrupts rental growth, we think Canada will struggle to construct enough beds over the long term in order to meet the needs of an aging population," the firm said in its outlook.