Picton Mahoney's new director of Portfolio Construction explains how he is helping advisors enhance their portfolios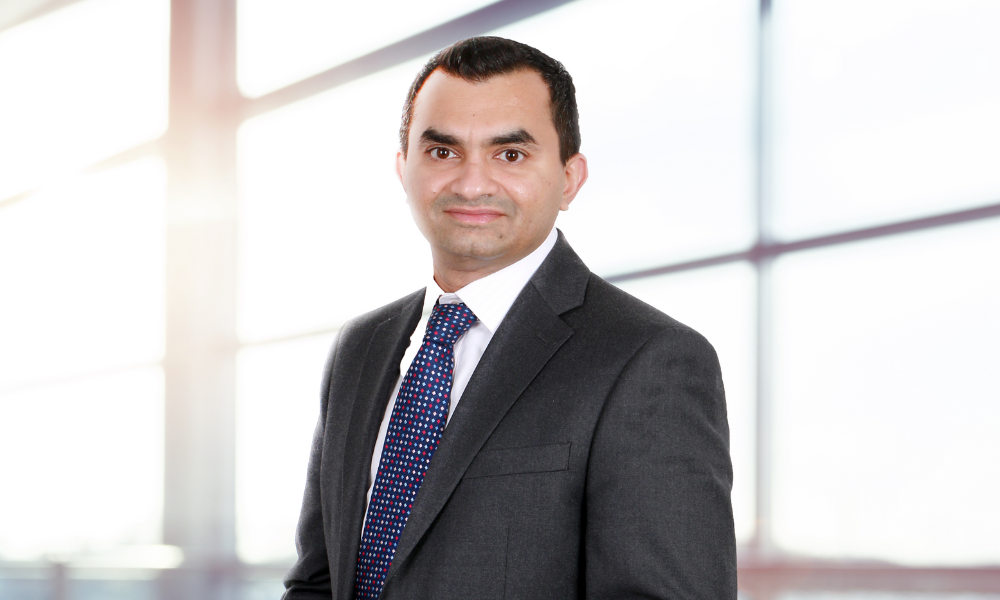 This article was produced in partnership with Picton Mahoney Asset Management.
Pawan Vatvani believes that the relationship between advisors and asset managers is evolving. Rather than inundate advisors with product information, asset managers will work with advisors to help them understand whether an exposure needs to be in a portfolio, and if so how much. As he sees it, advisors will likely continue to assemble portfolios from a variety of providers but will seek to partner with a key asset manager who will help them deliver a more disciplined portfolio construction and robust risk diagnostic framework for their clients.
In his new role as Director, Portfolio Construction at Picton Mahoney Asset Management, Vatvani aims to ease the burden on advisors, enabling them to focus more on servicing clients. Picton Mahoney's service is product agnostic, concerned only with aiming to deliver the desired outcome for the advisor and emphasizes the firm's capabilities in the alternative space.
Having previous experience in building a similar service, Vatvani knows this type of portfolio offering is evolving fast but believes Picton Mahoney is well positioned to help advisors.
He told WP: "Fund managers that provide access to traditional asset classes like equities and fixed income have capabilities like this but are not positioned to speak to alternatives. We differentiate ourselves by being product agnostic and taking a total portfolio approach that focuses on helping advisors design portfolios that can help clients achieve their goals with greater certainty."
The job is a new challenge for the well-travelled Vatvani. Born and brought up in Indonesia, he moved to Australia for higher education, studying engineering with commerce and investment finance as a hedge. After switching Western Australia for the country's east coast and taking his first career steps, Vatvani was headhunted by a large asset manager in Sydney, moving up the ranks to become a portfolio manager within multi-asset strategies.
Life soon took another twist, however, when family settled in Toronto, and Vatvani and his wife followed suit. Four years later, in November of this year, Robert Wilson, Head of Portfolio Construction Consultation Service ("PCCS") at Picton Mahoney, and someone Vatvani had crossed paths with, highlighted that he was looking to expand PCCS with a new role. Vatvani describes them as "being on the same page" from a portfolio construction perspective.
He said: "I'm very excited to join Picton Mahoney. It's a firm-wide belief that portfolio construction is the future of the asset management industry. We want to be known as the default expert, if you will, when it comes to portfolio construction and risk analysis, especially in the alternative space."
He added: "We want to elevate the discussion from being an individual product pitch to one that's solutions oriented. We want to put ourselves in the advisor's shoes and ask them what's keeping them up at night? What sort of questions are they getting from their end clients? What are they most worried about? How are they planning to future proof their business? How are they planning to grow their practice?"
Rather than spending hours researching the next new product, Picton Mahoney's team want to ask advisors how they can "create more successful outcomes" for end-clients. When the market crashes, for example, do they talk to the clients to avoid panic selling or do they fix the portfolio? Vatvani explained that his service is like a sounding board where advisors can pick up the phone during these critical moments and discuss the potential drawbacks to the portfolio decisions they are contemplating. It's a sweet spot where he believes his team can provide a meaningful impact.
A firm believer in the role of an advisor, Vatvani pointed to the U.S. for clues as to where this type of service is heading. Much like how Canadian advisors are working with tax planning consultants, estate & insurance specialists, and financial planning experts who act as an extension of their team to help them deliver a more complete service offering to their clients, in the U.S., he said, advisors are seeking out specialists in portfolio construction and risk management to similarly enhance their value proposition. The time savings this creates can be substantial.
In addition, many advisors are now structuring their practice to be more model based, grouping clients into a specific risk profile and weaving in unique situations, like concentrated individual stock holdings or legacy holdings with large, embedded tax gains.
Vatvani explained: "Advisors are not building entirely bespoke portfolios from the ground up every single time, instead they create a common starting point from which they then customize depending on the end-client need. The newer generation of advisors are already implementing that in Canada, but there is still a big pool of advisors who are seeking to transition to models-based practices but need help with the journey."
Vatvani aims to provide this level of service and support, as well as commentary and insights around the changes made. With the proliferation of products, designing portfolios that incorporate ETFs, mutual funds, individual stocks, SMAs and Alternatives, is an increasingly daunting task. Vatvani is ready to simplify the process and help advisors to give their portfolios and practices a lift-off.
Pawan Vatvani, Director, is a member of Picton Mahoney's Portfolio Construction Consultation Services (PCCS) team. He conducts detailed client consulting engagements around portfolio construction and risk management to assist with asset allocation, portfolio structure, and implementation decisions. This is executed across multiple asset classes and product structures.