Eye-popping sale prices for 'non-fungible tokens' seen as potential boon for multibillion-dollar market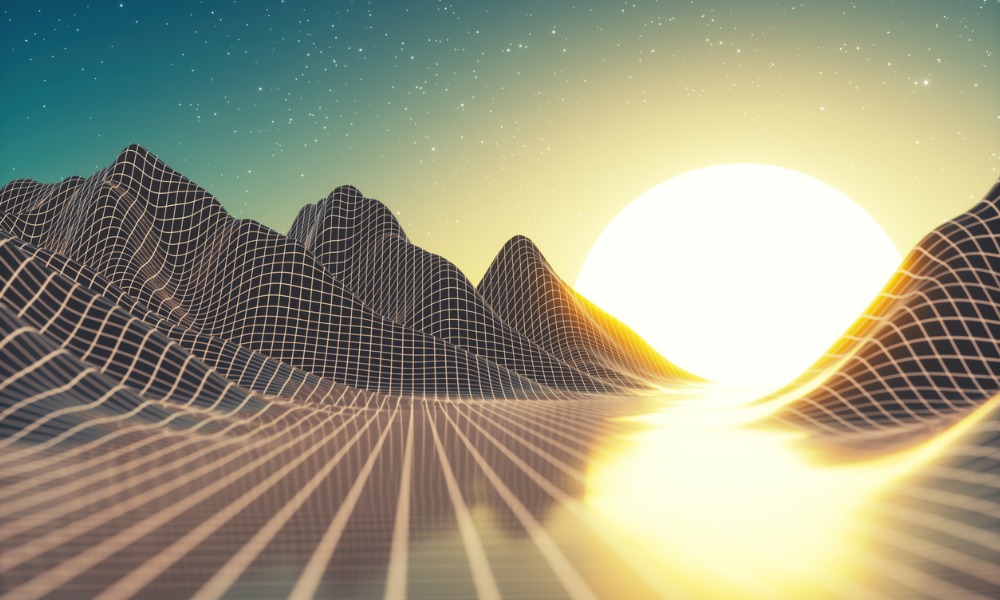 Just as prices surge in housing markets across Canada, the emergence of a new blockchain-driven asset class is creating a multimillion-dollar market for real estate in the virtual world.
The past few weeks have seen high-profile auctions of so-called non-fungible tokens (NFTs). They're similar to cryptocurrencies like bitcoin in that they exist on the blockchain, but each NFT is verified as authentic via a unique digital identifier and can't be exchanged for another.
As reported by the Wall Street Journal, communities of art collectors and basketball fans have been captivated by the potential of NFTs several high-profile sales held earlier this month. The artist Beeple created a digital collage from NFTs, which was sold at Christie's for US$69.3 million. Other names such as Rob Gronkowski, Mark Cuban, and Jack Dorsey have also come out to sell their own NFTs.
Many see the wildfire of excitement around the emerging asset class spreading to the multibillion-dollar video game industry, where a market for digital real estate has come to flourish amid a pandemic-fuelled climb in electronic games and excitement around cryptocurrencies.
Virtual gear such as weapons and equipment have been the object of big spending for years among players of Fortnite, Minecraft, and World of Warcraft, among other games. But with NFT-enabled games, players are able to sell game assets they no longer need – because they managed to collect something better or switch to a new quest, for example – for cryptocurrencies that can be converted to real dollars.
In the case of virtual real estate, some games allow players to buy digital deeds in the form of an NFT that's tagged to a certain plot in a specific game. As more players join the game, more players will snap up land to accomplish certain tasks and missions, driving up the price of the finite resource. Once the market matures enough, land-owning gamers can rent out their land to other, charge others for using it, or sell-it either in-game or through a third-party exchange, with transactions backed by a game's unique cryptocurrency that can be converted to Ethereum and subsequently into U.S. dollars.
Digital real estate has already been sold for massive real-world sums. Gala Games CEO Eric Schiermeyer told the Journal that a large kingdom in Mirandus, an unreleased fantasy role-playing game his company created, was sold to a group of people last month for US$1.6 million. In the virtual pet universe Axie Infinity, nine adjacent plots of virtual land were sold for US$1.5 million.
In a pair of well-received sales, a virtual world called The Sandbox sold roughly US$2.8 million worth of land, leading the company to assign a notional value of US$37 million to its digital properties. Landowners in the world can build games within their borders using The Sandbox's game-making tool. The team plans to release the product publicly in April, at which point early users can play the games created within the virtual world.
"The first landowners and games in The Sandbox, and that are playable, are also potentially the ones that have the highest chances of monetizing early on," said Sébastien Borget, co-founder and COO.
While gamers have poured billions of dollars in videogame loot across the industry, NFT-enabled games allow players to actually own their in-game assets, said Jeffrey Zirlin, co-founder of Sky Mavis, which created Axie Infinity.
"It doesn't matter what watch you have anymore to a lot of people, what car you drive, what shoes you wear—we can't even go outside," Zirlin said. "What's becoming increasingly more important are your digital items and identity."