The sector has to navigate a legal disjoint between two different jurisdictions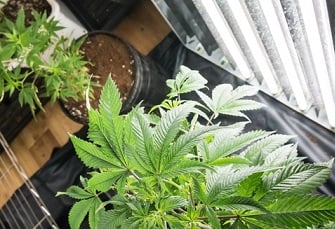 A major exchange operator is asking Canadian regulators for guidance as it considers how to deal with domestically listed marijuana companies that have interests in the US, where federal law still takes a hard line against the business.
TMX is looking to dispel the uncertainty that has caused it to generally avoid listing marijuana-related companies with investments or operations in the US on its Toronto Stock Exchange (TSX) and other venues, reported Reuters.
Major marijuana player Aphria, which is listed on the TSX, has investment interests in Arizona and Florida, where medical marijuana has been legalized.
TMX processes all Canadian equity trades through the Canadian Depository for Securities (CDS). However, many marijuana companies have opted to raise funds for US opportunities through the Canadian Securities Exchange (CSE), a smaller rival exchange.
"We view it as a matter of risk disclosure for the issuers and their prospective investors and not as an institutional risk to our exchange," said, Richard Carleton, the CEO of CSE who also sits on the board of CDS.
Carleton pointed out that regulators have allowed cannabis companies with US interests, such as newcomer CannTrust, to list based on adequate disclosure. But he said he is also looking for alternatives in case TMX stops clearing their trades.
Publicly traded marijuana companies have mushroomed in Canada in the wake of more liberal regulation and anticipated country-wide legalization of recreational marijuana in mid-2018. But the flow of opportunity, particularly toward US states where the substance has been legalized, could be stinted by tougher regulation in Canadian capital markets.
TMX has said it is clarifying this "complex matter" that "requires close examination and careful consideration" with an umbrella group of provincial regulators.
For more of Wealth Professional's latest industry news, click here.
Related stories:
Canadian pot frenzy could end very badly
Horizons announces changes to pot ETF