Willow CEO on Saskatoon real estate company's collapse, and how it underscores importance of investor protection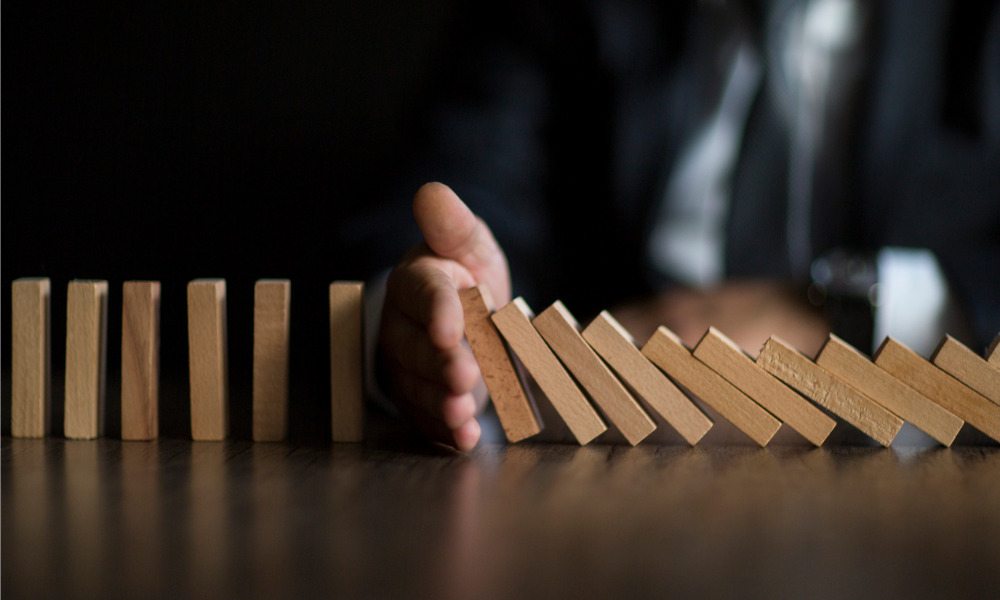 The implosion of Epic Alliance, a Saskatoon real estate company that attracted the wrong kind of attention from Saskatchewan's securities regulator, was a harsh and likely life-altering experience for the many Canadians that put money in the business.
According to investigative reporting by CBC News, the ill-fated company relied on a three-pronged business model under which it borrowed money from one group of investors through the use of promissory notes, convinced another group of investors to buy and "flip" properties for a profit, and persuaded a third group to buy and sign on as landlords for the flipped properties. For the third business, Epic promised to take care of the property management and tenant sourcing, among other managerial responsibilities.
Investors and property partners across Canada were only informed about the company's struggles and conflicts with the Financial Consumer Affairs Authority of Saskatchewan (FCAA) in a January Zoom call. The call, which lasted all of 16 minutes, was the only notice stakeholders got of Epic's imminent collapse.
"As somebody from Saskatchewan, I was disappointed to hear the news," Willow CEO Logan Yergens told Wealth Professional. Based in Ontario, Willow is a digital real estate investment platform that allows Canadians to make fractional investments in real properties across Canada, including affordable housing.
"I think at the end of the day, this was a Ponzi scheme," Yergens says. "The returns that they were projecting were pretty consistent with Bernie Madoff."
Based on promotional materials from Epic, CBC News reported that the company promised the investors in its various businesses returns ranging from 10% to 20%. That included a 15% guaranteed rate on return for investors in its so-called "Hassle-Free Landlord Program," which it ostensibly applied even when properties were unoccupied, according to CBC's coverage.
"You can get those types of returns in real estate, there's no doubt," Yergens says. "But it's extremely difficult to do consistently, especially in markets like Saskatoon. You've got the potential for good income yield, but you don't really have any property appreciation because there isn't any scarcity of land."
Because developers can always expand outward, he says the land in Saskatoon is inherently not that valuable. That means the returns properties in the area can expect stem largely from income thrown off by those assets. But according to insiders interviewed by CBC News, Epic's rental projections and actual occupancy rates were too far apart to justify the kinds of returns they were promising.
The beginning of the end came for Epic in October, when the FCAA issued a temporary cease trade order for Epic to stop its operations. The provincial regulator had determined that the company was offering investment advice, specifically for real estate and promissory notes, without having registered as dealers or advisors.
"As somebody who went through the process to get regulatory approval from the Ontario Securities Commission, it just makes me glad that we went through that effort," Yergens says.
While Willow is not the only fractional real estate investing platform in Canada, it established a leadership role when it announced earlier this year that it had gotten approval from the OSC to operate as an exempt market dealer.
Yergens says they engaged with the best securities lawyers and some of the top compliance people in the country to get through the process, which even then took more than a year.
"The regulator did a great job of going through every client experience record, every document, every relationship, and ensuring that all those I's have been dotted and T's have been crossed," he says. "Some of our investors and advisors on the team are very accomplished people, and they wouldn't put their reputation on the line by being party to any bad actors."
As difficult and burdensome as the process was, Yergens says it was well worth it, if only to help reassure clients and investors that they are properly protected.
"From the start, we envisioned Willow with the mindset of creating something that anyone would want to use as an investor," he says. "Regulatory approval was a no-brainer."