The first of its kind in Canada, it offers stable, tax-efficient yield and contingent downside protection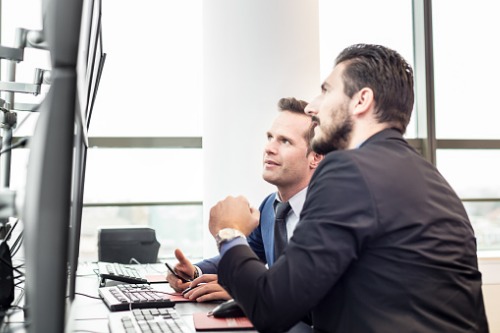 Purpose Investments has introduced the Purpose Structured Equity Yield Portfolio. Described as the first of its kind in Canada, the fund replicates the outcomes of multiple structured notes into one mutual-fund solution.
"Purpose Structured Equity Yield Portfolio provides investors with an elegant approach to adding stability with above-market yields, even while traditionally stable investments, like fixed income instruments, are seeing their returns compressed," said Som Seif, CEO and founder of Purpose Investments.
Following an active derivatives-based strategy, the fund promises a stable and tax-efficient yield with contingent downside protection. Investors stand to receive a monthly distribution that nets a target yield of 6% per year through the fund's diverse exposure to multiple reference indices, which is achieved using derivatives with varying maturity dates.
For each reference index within the portfolio, the fund gets paid a coupon every six months assuming the benchmark level exceeds a certain coupon threshold. Each index also includes contingent downside protection upon maturity, allowing the full notional value in the portfolio as long as the index is at a level above a certain maturity barrier.
The fund's yield also has no direct link to interest rates since the strategy invests in Global and North American Equity Indices, so it can generate yield that is attractive in a low-rate environment. The fun also provides tax-efficient yield as a corporate-class structure makes it taxable as return of capital.
The fund also targets lower correlation to broad equity markets, providing further downside risk mitigation especially during times of instability.
The underlying portfolio is selected following a multi-factor portfolio selection process that includes:
Analyzing macroeconomic factors such as earnings, dividend yields, interest rates, economic/business cycles and geopolitical risks;
Selecting Global and North American equity indices that have strong fundamentals, creates value and reduces risk in a portfolio; and
Investing in derivatives that provide exposure to selected indices, stable income through coupon payments and contingent protection against losses.
"Uncertainty can manifest in many different ways. One of the best strategies to guard against it is to add stability," said Greg Taylor, chief investment officer at Purpose Investments. "Purpose Structured Equity Yield Portfolio is an innovative, tax-efficient approach to build stability during times of uncertainty."