As Franklin Templeton launches global rebrand, CEO of its Canada business tells WP why company is a force to be reckoned with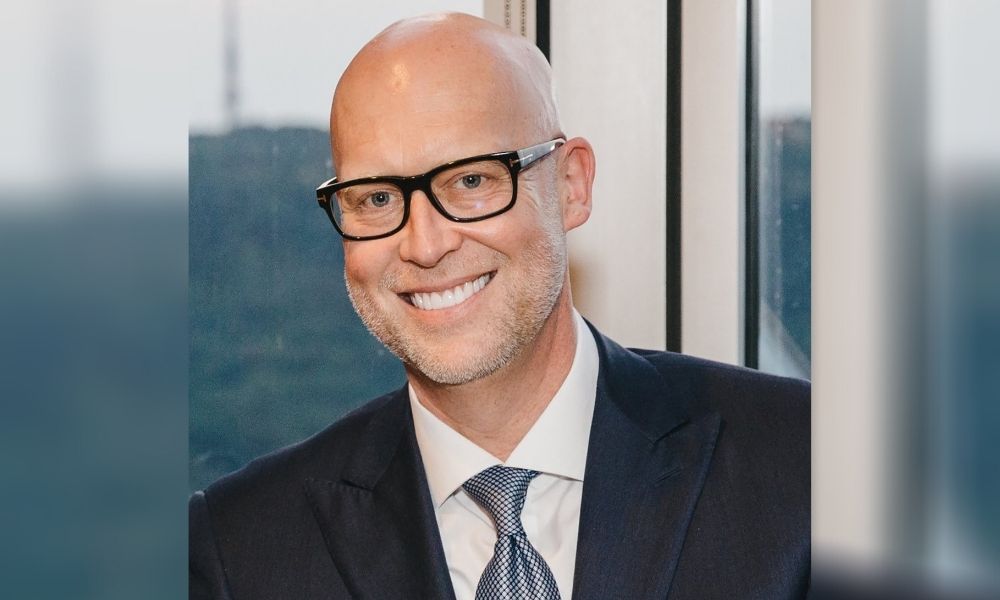 Duane Green prefers evolution to revolution – and it's an approach that's paid off in spades for Franklin Templeton Canada.
A year ago, the president and CEO proclaimed a new dawn for the business, telling advisors that the company was no longer the same one investors had known for the past 66 years. He went on to declare his mission was to "blow up" stereotypes about the company.
Progress was swift. The acquisition of Legg Mason was followed by deals for O'Shaughnessy Asset Management, a leading quantitative asset manager; Aviva Investors' US-based Investment Grade Credit team; and Lexington Partners, a global manager of private equity. The Lexington acquisition, which is yet to close, will significantly bolster Franklin's alternative asset capabilities.
Bringing this enhanced range of investment options to the Canadian market ensured the company enjoyed one of its best years in a long time in 2021 – year-on-year sales were up and redemptions declined – but Green believes the company has only "scratched the surface" of what it can achieve.
Read more: Franklin Templeton Canada flexes boutique investment muscle
To help reinforce this message, Franklin Templeton has announced the launch of its global brand campaign "Hello progress" which, according to a press release, reintroduces the brand and "embodies the firm's relentless focus on innovation and the belief that every change creates an opportunity to better meet client needs". Jenny Johnson, president and CEO of Franklin Templeton, added that by harnessing specialist investment management talent, the company is a "different business today".
For Green, this encapsulates the evolution of the company. As well as the acquisitions, it also brought seven new strategies into the Canadian market in both mutual fund form and ETF form that continued its focus on sustainability. Perceptions of Franklin Templeton are changing, he said, but it's an ongoing process and there is much work still to do.
He told WP: "We had one of the best years Franklin Templeton Canada's had in a very, very long time in 2021. And that tells me that the strategy around our distribution and capabilities focus is working and resonating with the Canadian market via the advisory channel, the institutional channel, and even the high-net-worth channel, where we're able to really leverage all of [our offerings].
"To me, we don't need a new strategy, we just need to tweak and refine as we go and enhance what we're doing. Our institutional pipeline is the strongest I've seen in 18 years. When I look at that, it's hard not to get excited about the potential and I feel we are just scratching the surface in the Canadian market. We really are trending to be a very meaningful participant in that Canadian asset management landscape."
The branding campaign, developed with M&C Saatchi Group, includes television, print, digital advertising, out-of-home and sponsorships, and will run in 14 countries across January and February, which each market having its own spin.
It's another step forward in the firm's growth plan – and Green said it will continue to have an open mind with regard to further acquisitions that could enhance its investment capabilities, strengthen its wealth management business, or build on its technology expertise.
Alternative investments are, of course, top of mind right now, with investors seeking income diversification and wary of a faltering bond market. Green is bullish about what his team can offer.
"Alts are a big bucket," he said. "It sometimes gets lost in the fact that we're a $2 trillion Canadian asset manager, but on its own we are a $200 billion alts platform across private credit, private equity, real estate, and real assets. That's a meaningful business in and of itself, and there are no competitors in the Canadian space that can offer that depth and breadth of a platform."
While his new year inbox was stacked, Green has been conscious of staying in touch with staff who are, once again, being asked to show resilience in the face of more COVID restrictions. He told WP his team have risen magnificently to the challenge of putting clients first.
To the advisory community, Green reminded them that Franklin has undergone a transformative change that positions them to be a "meaningful partner" across multiple asset classes with best-in-class capabilities.
He added: "We will be looking to engage in the advisory community in a much deeper way through 2022 and, hopefully, in a more direct fashion digitally. We're committed to this market, and we've got some very, very strong capabilities for the Canadian market."