The firm has retained two specialist firms to advise on two new strategies for high-net-worth and institutional investors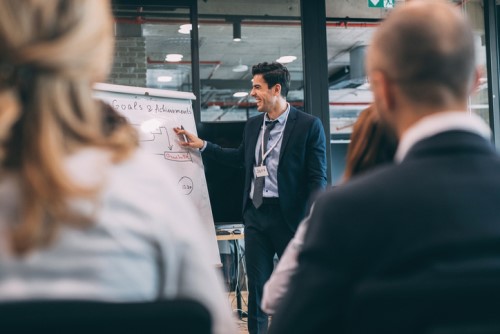 Canadian alternative asset manager Ninepoint Partners has unveiled two new strategies that offer high-net-worth investors and institutions access to two alternative investment strategies in the private-debt space.
The Ninepoint Trade Finance Fund, which was launched with New York-based global alternative asset management firm Highmore Group Advisors, offers access to asset-based purchase order & supply chain financing and factoring to small and middle-market companies across the US. The terms for the financing typically range from 30-120 days, and the investment process entails multiple layers of underwriting and oversight.
"We are pleased to partner with Highmore and bring their deep expertise in the US trade finance marketplace to Canadian investors," said Ramesh Kashyap, managing director and group head of the Alternative Income Group at Ninepoint.
World trade flow is forecast to reach US$19 trillion by 2020, estimates one International Chamber of Commerce report. The majority of such trade is reportedly from a growing number of small- and medium-sized enterprises, which often face capital constraints when faced with revenue growth opportunities.
"Highmore provides our clients with additional access to a significant credit market with the execution capabilities of, what we believe to be, one of the best teams in the business," said Ninepoint Managing Partner James Fox.
The firm has also launched the Ninepoint Monroe US Private Debt Fund, to be advised by Chicago-based private-credit asset management firm Monroe Capital. Named as one of the top US private-debt managers by Preqin, Monroe specializes in US direct lending and opportunistic private credit investments.
The fund will focus on providing attractive risk-adjusted returns by investing in a vehicle that invests in secured debt positions with US companies operating in the middle market — that is, firms with annual revenues between $10 million and $1 billion, solid track records, and strong growth prospects. By partnering with Monroe on the fund, Ninepoint has become among the first in Canada to bring access and exposure to private credit investment products in the US$9.3-trillion middle market.
"We are pleased to partner with Ninepoint, a like-minded investment firm, in the Canadian market," said Monroe President and CEO Theodore L. Koenig. "We look forward to bringing our middle-market private credit strategy to a new investor base in Canada."
Monroe has directly originated more than $7 billion of senior secured loan transactions since 2004, thus allowing companies to make acquisitions, improve working capital, invest in property and equipment, and fund private equity M&A activity. With a "credit-first — zero loss" mentality, it has achieved consistent yield and low default rates since inception.