Hardbacon is adjusting its app to support investors after survey shows a surprising trend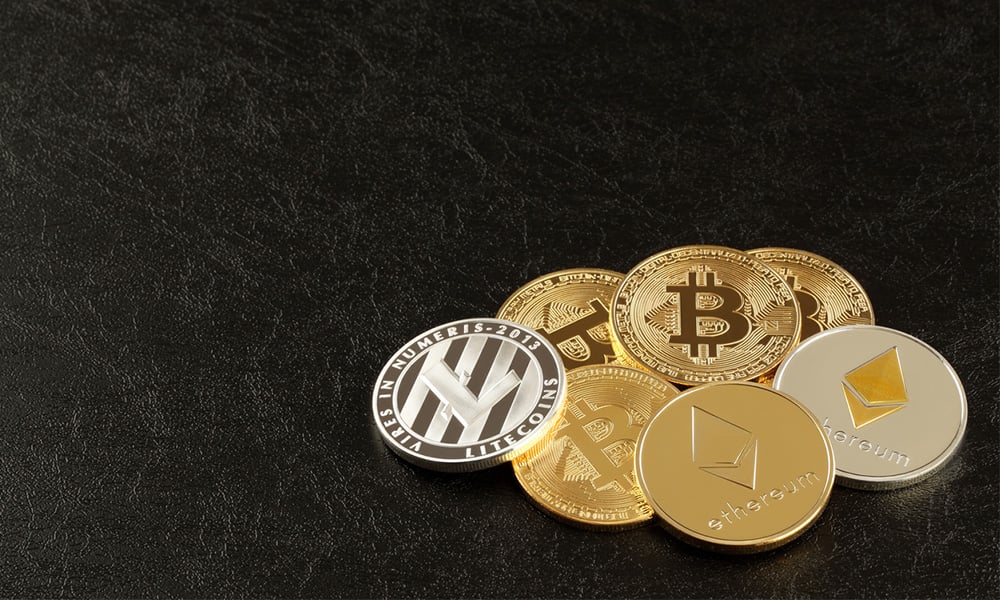 Hardbacon's recent survey showed some surprising cryptocurrency and meme stock trends among its users, but it's given the young company more data to adjust what it offers to meet those trends.
"We were surprised by the number who own cryptocurrency," Julien Brault, Hardbacon's Montreal-based CEO told WP. "The mass adoption is so big that it doesn't seem like a meme stock. I think there's definitely a shift where people are really interested in holding cryptos, so I don't think it's a fad."
Hardbacon, which has grown rapidly during the pandemic and expects to have more users outside than inside Quebec within a few weeks, surveyed 506 of its 30,000 Canadian users from June 5 to July 15. About half of respondents were in Quebec and half in Ontario.
The survey showed that 28% of respondents have cryptocurrencies, like Bitcoin (85%) and Ethereum (75%) in their portfolio, but less than 5% rated Bitcoin as a safe investment, compared to 21% for stocks and 65% for government bonds.
"Before the survey, I was kind of uneasy about the cryptocurrency movement because it's speculation and the bubble could burst at some point, and then a lot of unsophisticated people would lose money," said Brault, noting the trend appears to be persisting, but the bubble could yet burst. "I think it's really a big movement, and we're still waiting to see the real application that is not related to speculation."
But, he was reassured to see that only 5% of the respondents thought crypto was a safe investment.
"People know they're taking a lot of risk," he said. "When they invest, they believe in it. They know it's risky. They know it's speculative, but they believe this is going to change the financial services industry. And, you know, I think it has the potential to do so, but it's still unproven."
Given the sizable percentage of its users holding cryptocurrency, Brault said Hardbacon is looking into ways to add a crypto vertical to its app "because we realize how important it is for our target audience." He also expects to move faster than a bigger financial institution to provide it.
Hardbacon, launched in 2017, is a fin-tech that's gaining profile because its app allows Canadians to connect all their bank and investment accounts, even from different organizations, so they can plan, budget, compare financial services, and invest.
During the pandemic, Brault also watched retail investors drive up the stock prices of a bankrupt company (Hertz) and dying retailer (GameStop), so he surveyed Hardbacon users to discover their opinions on meme stocks.
"The other thing we were curious about was this whole meme stock craze, which was completely crazy, especially with people buying stock in a bankrupt company, Hertz, where you know the stock is worth zero," he said, noting Hertz was already under bankruptcy protection by then. "It became huge, so we wanted to know what's changed in terms of retail investors since a lot of new investors were created in 2020 because it was a big opportunity when the market collapsed at the beginning and people were free to do whatever they wanted between nine and four."
What Hardbacon found was 30% of the survey's respondents, aged 25 to 44, had bought "meme stocks" – such as GameStop, Cineplex, and AMC – in the past year, even though there'd been a dramatic price increase, primarily fuelled by social media. Of these, 22.5% still held the stock in their portfolio.
Hardbacon also checked on whether its users intend to retire early since Brault said, "everybody's talking about financial independence and retiring early, and people dream about it. But it turns out, this was the inverse."
When asked when they wanted to retire – not when they'd be financially able to do so – only 9% of respondents said they wanted to retire before age 45. Most – 56.5% – still plan to work until age 55 or 65.
The other thing Brault found interesting was the fact that 18% of respondents said the Royal Bank of Canada (RBC) was the Canadian brand that made them feel most confident about investing. Those aged 25-44 had a slight preference for investing through tech companies – 12.3% for Apple and 12% for Amazon versus 11.8% for RBC. The younger also crowd favoured Wealthsimple to Google or Amazon.
"I expected the numbers to be more in favour of the tech company than they were," said Brault. "I think Canadians are much more attached to their banks and the brand of the big financial institution. But, if you look at the younger people, they were very similar to the American survey."