Investors' notions of mining operators that flout ethical and sustainable principles may be exaggerated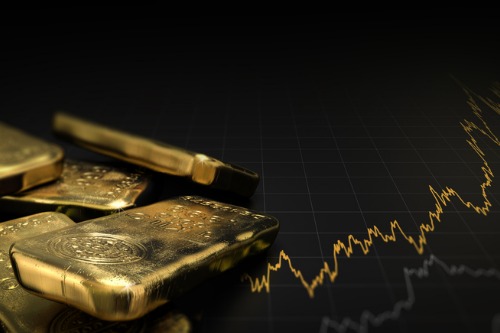 Gold may be regaining its lustre among investors hunting for safe-haven assets, but it's something of a dilemma for those with an eye toward ESG. Similar to fossil-fuel companies, gold mining firms display a blatant disregard for the environment; health and safety risks faced by workers, as well as negative environmental externalities, are also areas of concern.
At least, that's a widely accepted narrative. But a piece published by New York-based investment firm VanEck offers a different perspective.
"The gold industry has learned the hard way over the years that shareholders are not the only stakeholders who should benefit from a gold mine," wrote portfolio manager and strategist Joe Foster.
Foster lamented that the image of gold mining is heavily influenced by stories involving artisanal or small-scale mining (ASM). A growing problem in many regions including Africa and South America, he noted that such activity is mostly illegal and results in lost tax revenue, crime, and pollution.
"The increase [in gold derived from ASM] is due to a gold price that has doubled since 2006, population growth, lack of economic opportunities, and cell phone technologies that facilitate communications and payments," he said, adding that monitoring or regulation can be difficult for countries with limited means. "Modern commercial gold mining and the companies in which we invest have nothing to do with ASM mining."
Mining companies may sometimes discover economic deposits in an area of ASM activity, Foster continued. In such cases, the company is generally able to clean up the environmental damage and provide legal employment for many former ASM labourers. Organized crime syndicates, which could exploit ASM to fund their activities, can also be driven out with the help of national police or military.
The reputation of the gold mining industry can also take undeserved hits from headline disasters. As an example, Foster pointed to the widely reported and condemned failure of a tailings dam at an iron ore mine in Minas Gerais, Brazil. "[T]here are thousands of tailings facilities around the world that have been properly designed and constructed," he said. "Gold mines tend to be smaller and without the massive facilities needed by iron or copper mines."
Another problem, he said, is the persistent black mark left by pre-World War II mining operations in the US, many of which devastated their surrounding landscapes and "left acid-generating waste piles and mine workings to pollute waterways with toxic metals." Because of the global regulatory framework now in place, he said, gold mining companies now do drilling, testing, engineering, and metallurgical work to provide life-of-mine plans that would restore the landscape to a state as close to how it was originally as possible.
He also suggested that gold companies, which tend to operate in remote corners of the planet, have untold stories of positive impact. Those include employment opportunities, infrastructure improvement, and better health and education for the communities in which they run. One junior company, Golden Star Resources, has reportedly helped establish alternative employment opportunities for workers once the mine shuts down.
Follow WP on Facebook, LinkedIn and Twitter