Dean Connor talks to WP about acquisitions, learning to adapt and why this is a time when advisors earn their keep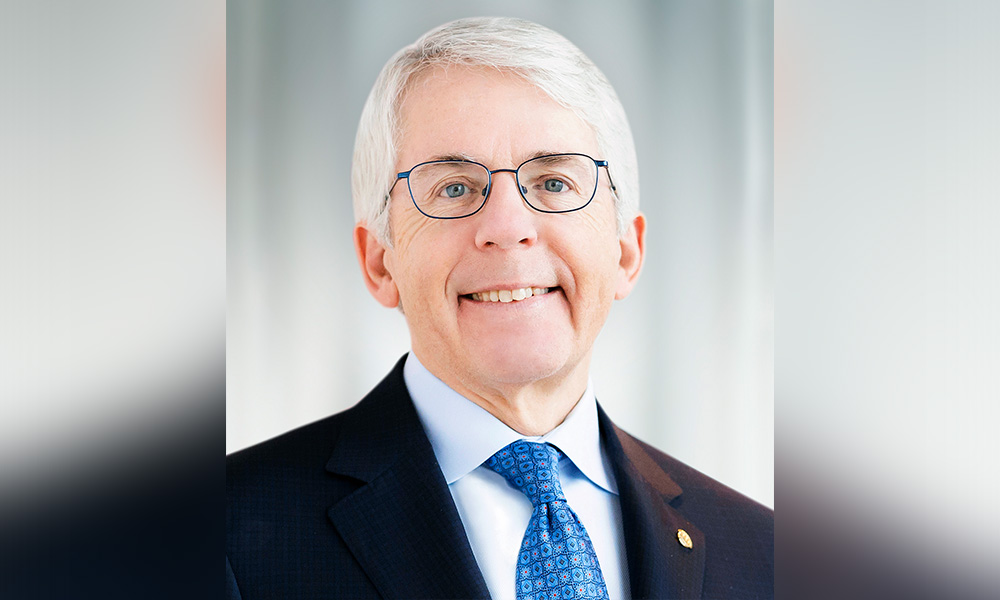 Sun Life Financial's majority stake acquisition in Crescent Capital Group represented the final piece in the puzzle for its SLC Management alternative platform, CEO Dean Connor told WP.
He said the $370 million deal for the Los Angeles alternative credit firm – with a future milestone-dependant payment of up to $80 million – means its line-up is now fully equipped to deal with an environment of volatility and low yield.
The majority acquisition, and the deal for global infrastructure and real estate manager InfraRed Capital Partners in July, takes SLC's AUM to more than $130 billion. Connor said that while these are uncertain and challenging times, there is an opportunistic aspect to this period which has enabled the firm to strengthen its offering.
"Now we have everything, from real estate to infrastructure, to alternative credit, to both public and private credit, on this fantastic alternative platform [SLC]," he said. "It has everything we need as we try to help clients generate more yield in this ultra-low-return world."
Despite uncertainty about the future, the resiliency of the credit markets has surprised Connor. These have been propped up, of course, by monetary and fiscal policy, and he believes that in Western economies that support is likely to continue. "You're not likely to stop building the bridge halfway across, so they'll do their best to try to get people to the other side," he said.
He is less certain about some emerging markets where governments may not have the ability to borrow or may run out of money, although from a global asset manager perspective, this represents opportunity. Timing is everything. Earlier this year, when things were looking dark and the markets were down, Sun Life put nearly a billion dollars of dry powder from its insurance balance sheets to good work in very wide spreads.
Connor said: "We were saving it up for a rainy day – and the rainy day came. In the latter part of March, early part of April, we put a lot of that to work to great advantage."
This two-pronged opportunism – the deployment of capital and building out the franchise with acquisitions – has solidified SLC's position as a leading asset manager.
Paradoxically, this reinforcement has come at a time of heightened global anxiety. Connor told WP that, after 42 years in business and nine as president and CEO of the Canadian life insurance icon, the pandemic is the most seismic event to have happened in his career. From a business perspective, though, there has been positives. He believes the acceleration of everything digital has been "astounding" and allowed Sun Life to put more daylight between itself and key competitors. He did admit, however, that COVID-19 jolted a number of his own advisors into embracing technology.
He explained: "We all know that saying, 'necessity is the mother of invention'. Well, it's also the mother of adoption. We had built many tools for advisors to meet with clients using Zoom, which we'd rolled out in Canada and Asia two or three years ago. Some of our advisors used it but most didn't, just because that wasn't part of their business model and they weren't changing. Well, boom, along comes COVID and they have no choice but to learn, to adapt, to adopt, and, once they did, it's amazing how productive they are and how efficient it is for the client."
Connor praised the resilience of his Sun Life staff and of the human spirit in general, giving him cause for optimism about the future. But he warned companies this can't be taken for granted and that we should all be conscious of mental health, cohesion and the longer-term impacts on the future of work. These concerns have been compounded by violent incidents and social injustice, particularly south of the border. The push for racial equality has had a direct impact at Sun Life.
"The world doesn't stop, business doesn't stop, change doesn't stop," Connor said. "While we're dealing with [COVID-19], we see the brutal murder of George Floyd. That had such a striking reaction on me and everybody else, and has caused us to really step up our work around creating racial equity, and more opportunities for Black and indigenous people of colour at Sun Life."
Whether it's looking at your investment accounts or watching the rolling news channels, life is unsettling for many righr now. Connor is clear that advisors must earn their keep in times like these and said communication with clients is paramount to calm nerves and guide them through the storm.
He also believes a balanced and diversified portfolio that prepares clients for different scenarios is vital, and that professionals should be well-versed in issues of sustainability, which will only grow in prominence among investors.
He said: "Financial advisors need to be talking to their clients about all those things. When they do, all the data shows that clients who have a trusted financial advisor do better. I'm a huge believer in the power of advice from a trusted advisor. Not just because I've seen it and not just because I benefit from it myself with my own Sun Life advisor, but the data shows that people who have advisors save more, keep a steady hand on the tiller, and end up with better financial outcomes.
"I'm a big believer in that and this is a moment, of great volatility and uncertainty in markets, where advisors really earn their keep."