In 2020, Avenue Living brought its proven model of methodical, data-driven investment strategies to the country with its U.S. Real Estate Trust, targeting multi-family properties in secondary markets with strong fundamentals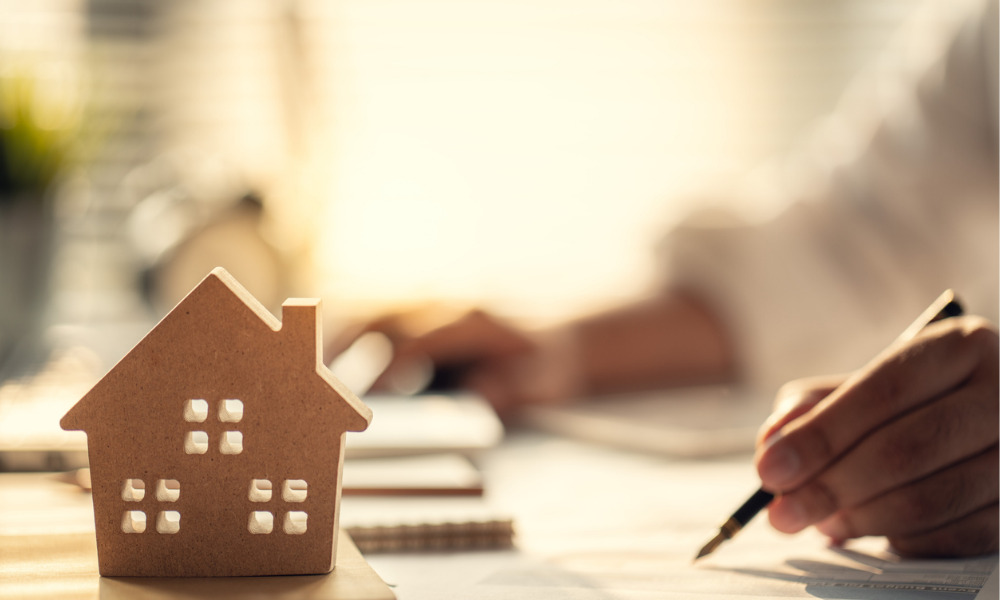 Through its U.S. Real Estate Trust mutual fund, Avenue Living has been targeting class B and C multi-family properties predominantly in secondary markets with strong fundamentals across the United States.
David Smith, CEO of the U.S. Real Estate Trust, and COO of Avenue Living Asset Management, explained the Trust was created to not only take advantage of these opportunities but to also increase value through capital investment strategies.
He explained: "Our team is focused on acquiring multi-family properties in very specific secondary markets that are diversified in their economic base, but also provide an opportunity to grow rent through capital investment strategies that we have been executing in Canada for over 15 years."
He added that Avenue Living's strategy in the U.S. is really a continuation of the company's success in Canada, where it has acquired and repositioned class B and C multi-family properties in several secondary markets.
In the U.S., Smith explained Avenue Living has acquired six properties in the four months since the Trust was launched, including properties in Colorado Springs, CO, Kansas City, MI, and Madison, WI. Overall, the company has acquired about 770 units, he said.
"Geographically, we are less biased regionally and more focused on secondary markets that are very strong in not only rent growth, but also their economic stability," he said.
He noted in Colorado Springs, Avenue Living has a $3 million capital plan on a $14 million asset. In Kansas City, where the company has four properties, two are slated to be repositioned this year, while the other two are more stabilized "core assets." He called the property in Madison "core-plus".
Within its U.S. multi-family portfolio, Smith explained Avenue Living looks for opportunities to upgrade and create new resident amenities and landscaping throughout garden-style (three-storey) communities.
Smith explained Avenue Living's strategy to take on multi-family properties leverages its 15-year track record in Canada, but it also helps them to look for compelling returns within each market. He added that there are advantages to buying property in the U.S., such as potentially higher yield.
"We're investing in markets where rental growth is expected to outpace our many primary North American markets," he said, which ultimately means more revenue for Avenue Living. "We're looking for markets with accelerated rent growth," said Smith.
As a Canadian company, Smith noted real estate is handled differently in the U.S., beginning with the fact Avenue Living is a vertically integrated, multi-family platform from Canada, with its own in-house property management team with 450+ site-level staff across 20 markets.
"We thoroughly understand the nuances in entering new markets, we've been entering new markets in Canada for over 15 years. Our strategy in the U.S. is to align ourselves with great third-party managers as we enter new U.S. markets," he said.
Smith added they have hired strong local management teams that are aligned with Avenue Living's Core Values, vision, and property management training standards. Avenue Living has hired Griffis Blessing in Colorado Springs, Orion in Kansas City, and Wisconsin Management Company in Madison.
Smith explained Avenue Living only bought its first property in the U.S. a few months ago, so it is very active, and has also established relationships with industry partners, including brokers, lenders, and peers during this time. Strengthening its relationships with these partners has given Avenue Living the ability to continue scaling its operations across all of the markets it resides in.
In the end, Smith emphasizes that within a few months, Avenue Living has been able to do a lot in the U.S. market.
"We've facilitated the investment in over $85 million USD with strategic capital plans during a COVID-19 and travel restricted environment, while also raising capital from Canadian investors. Our track record and thoughtful strategy has allowed us to expand into new jurisdictions when most couldn't throughout 2020," he said.
This commentary and the information contained herein are for educational and informational purposes only and do not constitute an offer to sell, or a solicitation of an offer to buy, any securities or related financial instruments. This article may contain forward-looking statements. Readers should refer to information contained on our website at www.avenuelivingam.com for additional information regarding forward-looking statements and certain risks associated with them.