Family firm targets $1 billion in assets over next few years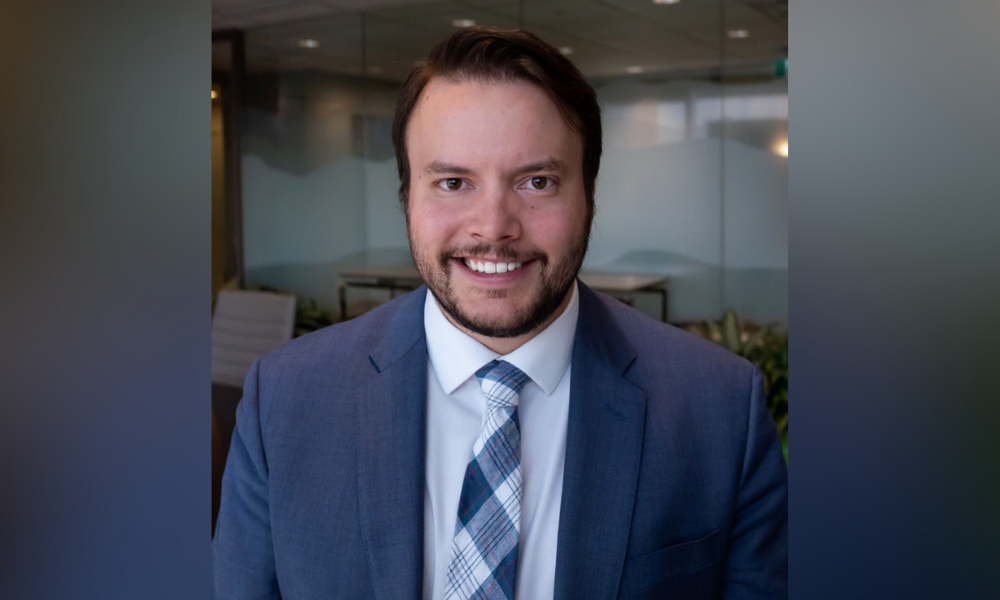 Calgary's Viewpoint Investment Partners wants advisors to know it's "coming-out" to offer institutional quality products for large, sophisticated clients as it reaches beyond its Alberta roots to develop a national presence and share its quantitative, alternative niche with a broader market.
"We want to grow. We've put a ton of resources into developing our research and models and software, and developing our track record, over the last five years," Rob Van Wielingen, Viewpoint's president and chief executive officer, told Wealth Professional.
"We're at $400 million now and we want to expand past the billion dollar mark in the next few years. That's a business target, but obviously a strategic objective is to provide high-quality returns and low risk with low market correlation.
"We're really into transparency and using that as a strategic advantage," he added. "So, everything we're doing is shared with investors through our portal. They can see what our models are doing, how they performed, why they're performing certain ways, any upcoming changes for their allocations, and how we traded in the last two weeks.
"The last piece is alignment and culture. We're doing this for our own family and capital. We built it for ourselves and brought in outside capital, which has allowed us to take the next step in terms of having a world-class team and process. So, we're fully aligned with our investors because, in the end, we really have a culture of trust in the organization. The family is behind the management company for the long-term. We're our own anchor investor, so we're fully aligned because our family has a lot of our own capital in the funds and strategies alongside all of our investors."
Rob's Dad, Mac Van Wielingen launched the Calgary-based company – which now has software developers and data scientists in Vancouver and Edmonton, and a Toronto-based client-service team – in 1996. He is still chairman of Viewpoint's board and investment committee. He also built Arc Financial and Arc Resources and oversaw more than $120 billion of institutional capital as the founding director of the Alberta Investment Management Corporation. The company was launched to serve the family, which made its money in energy.
Rob, a CFA and portfolio manager, joined Viewpoint 12 years ago, while there were only eight employees. He had an international portfolio management and tax background, focusing on the broad financial markets. But he also brought a technology background and interest in data science.
"I came into the family office with the goal of working with Mac to create a more institutional quality portfolio for our family and diversify away from the energy business and, in particular, private equity and private energy. We did that over time," he said.
"We started managing our own capital in-house, increasingly using a model-based quantitative approach in public markets. In 2016, just through demand from our network and high-net worth private investors, we decided to begin managing outside capital, so we could start to build out a team of data scientists and software engineers to really professionalize our investment process."
Since then, Viewpoint's grown to 25 staff with four rules-based algorithmic investment tools. It's become a quantitative firm, with all of its decisions based on data science, and also started to build out its year-old Toronto marketing and sales team to offer strategies to the community.
"One of the major issues that we saw in the industry, as a family, was bias in investment decision-making, all the way from being an allocator to an actual manager in selecting individual securities or making the macro calls," said Rob Van Wielingen. "We felt there were so many biases, emotional and cognitive, that went into these types of decisions that our goal was to completely banish those.
"All the decisions we make, whether we're now getting more into certain parts of the commodities market, de-risking, or dealing with certain parts of the world in terms of equity allocation, those are all made by our models, which are based on fundamental finance theory and data. So, we're in this niche in the liquid alt space. We're in public markets and we provide liquidity and better alternative strategies. They're not conventional type strategies."
While Viewpoint has brand recognition and investors in Alberta, Rob said, "we're really looking to get exposure across the company and come out as this new innovative investment firm that was born out of a single family office because of some of the issues that we saw as a family investing our capital. We want to expand now that we have the track record and infrastructure in place."
Viewpoint already has an office in Halifax and plans to open one in Toronto in a couple of years.
"We want to become the preeminent thought leader in terms of quant portfolio management in Canada," he said. "In terms of the billion dollars, that's over the next few years. But, I could see scaling past that to $10 or $20 billion just because of the liquid nature of our strategies.
"If our performance is really good, if our distribution is really good, if our research and our thought leadership is world-class, then I don't really see a ceiling."