CEO explains how personal knowledge of rural profession is enabling mutual fund trust to grow and grow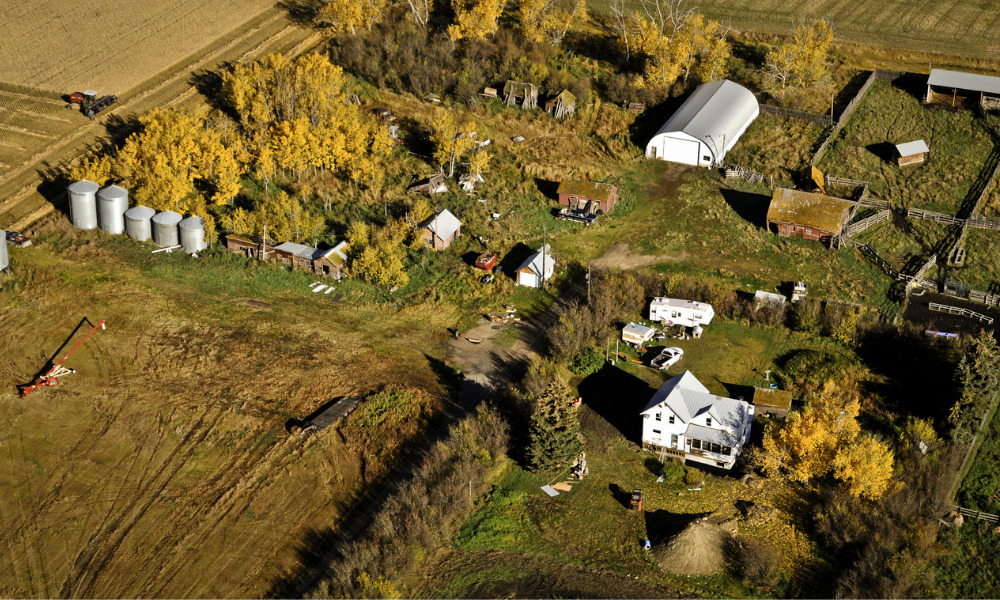 Canadian investors may be counting the cost of the downturn but one thing the country has in abundance could help their portfolio through the volatility - farmland.
Leif Snethun is CEO of Avenue Living's Agricultural Land Trust, an open-end mutual fund trust, which currently has more than 37,000 acres in Saskatchewan, with a current asset value of more than $57 million.
It's a profession that runs in Snethun's veins, providing him with the expertise to know what land to buy as well as how to talk to potential sellers. An unpretentious farmer, he told WP, is a "very pleasant fellow to deal with". It's likely retiring farmers looking to sell see a kindred spirit in the CEO, who has worked on family farms all his life alongside working in the small cap oil and energy space. He's still his younger brother's truck driver at harvest time and, with his wife, runs a cow-calf operation with 110 cattle at his ranch.
To add to the strength of this personal knowledge, he also brings economic know-how and believes the COVID-19 crisis has changed how the profession is viewed and has performed. Previously, he said people in agriculture were seen as second-class citizens but the crisis has now brought them more into the public arena.
Prices have been holding to improving, he added, citing lentils as a good example. The past couple of years, the price has been soft because of India slapping on an import duty. However, prices have surged because India's been suffering from a huge locust infestation.
Snethun said: "Everybody in the rural community in grains and pulses are very optimistic - the cattle guys are not nearly as happy. In our fund, we have never bought any pasture land, so it doesn't really impact our the trust."
Why should investors – with no previous experience of agriculture – think of allocating part of their portfolio to acres of land in Saskatchewan? First of all, Snethun said, look at a typical high-net-worth client in Calgary and they will likely have a slice of farmland in their sophisticated porfolio. Secondly, the benefits of doing so are only exacerbated in tough times compared to public equities.
He explained: "It's just a safe, safe place to be. Tangible assets are always a good thing. When you're talking about the potential for future inflation, they're great, and farmland is a tangible asset that is going to be forever in demand.
"I don't think there's another real estate asset class where you are more completely aligned with the tenant. The owner and tenant are so aligned because they both want the land to be fertile forever. Your tenant is not going to put on too much fertilizer because that's a waste of money. He or she will not put too little fertilizer on because then they don't get the maximum yield out of the crops. Everything is in alignment; it's a great, simple business to be in."
The fund began in 2016 and bought its first land in Q1 of 2017. The NAV has changed, with investors' units going up in value. It's now raising capital at $12.95 from its original $9.50.
There are restrictions put in place by the Saskatchewan government in order for it to function as a trust but the aim is be over 50,000 acres by the end of the year, with the potential to raise $35 million more of capital before being capped. Snethun said the fund would likely be the lowest-risk portion of an investor's portfolio, adding that even cash is in jeopardy with the potential for inflation increases.
"It might be their lowest-risk hedge against inflation, with the potential for double-digit returns. We use leverage to maximize exposure to acres with the equity dollars we get – and it's something that allows you to go to bed at night and sleep like a baby."
Working under the umbrella of Avenue Living, which has about $1.5 billion in assets and is the owner and operator of multi-family real estate across the Prairies, has also boosted the fund, providing access to its infrastructure, and legal and accounting services. It's also provided an introduction to numerous lending institutions.
Snethun said: "I've now got a few of the Avenue Living people educated as to farmland. And all we now need to do is scale. We've got everything we need, we just need equity to deploy at this point."