CEO says investors should utilise stability of Western Canada-based portfolio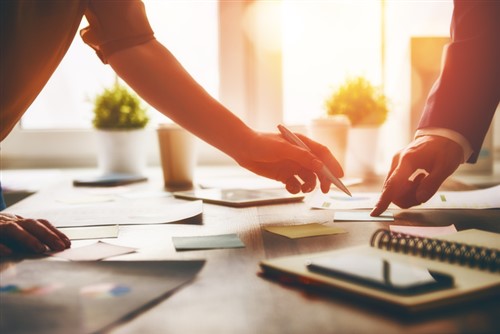 Real estate portfolio firm Avenue Living Asset Management has burst through the $1 billion assets under management mark.
The company closed on a 235-unit townhouse acquisition in Red Deer, Alberta to reach the milestone.
Year to date in 2018, Avenue Living's Opportunity Trust has acquired 920 units with a value of $84.1 million. The company began in 2006 with the purchase of a 24-unit building in Brooks, Alberta. It now has about 7,400 units in its portfolio.
Anthony Giuffre, CEO, said: "I'm a pretty humble guy and I actually remember driving with my wife to Banff before Avenue Living existed. I said one day I'd like to own a building - one. Then once we had the building I thought I'd be able to build out the business.
"You get there and you look at the road behind you and think, wow, I guess I'm on a 10,000-mile journey, one inch at a time. You never have time to live in that moment because there's so much more to be done."
Giuffre said that reaching the $1 billion mark shows the firm has applied the capital well, with stability and longevity in mind, something that he believes should be reassuring for investors.
He added that recent economic factors including the uptick in oil prices, increasing interest rates and changes in government mortgage policies, bode well for the rental markets.
He said: "What is really encouraging for the Prairies is we have seen a steady rise in tenant inquiries – you can see there is a lot of rental activity. That would be early sign that things are steady or continuing to grow in the Western and Prairie markets."
He added: "I've seen this a number of times when the lights go on for Toronto-based investors: where you don't have population, you have infrastructure, so when you think of the Prairie provinces Alberta and Saskatchewan population, we don't even hit that of Toronto.
"But when you look at the land mass of those two very large provinces and you look at the geographies you realise that those people are still gainfully employed and they have the ability to get strong healthcare. There's a Walmart, Canadian Tire; there's all the infrastructure you get in a major centre. That's been our strength."
Related stories:
Is fund the perfect Avenue for solid returns?
Why private markets beat "going the way of the dodo"