COPP is set to be the country's first ETF dedicated solely to copper mining enterprises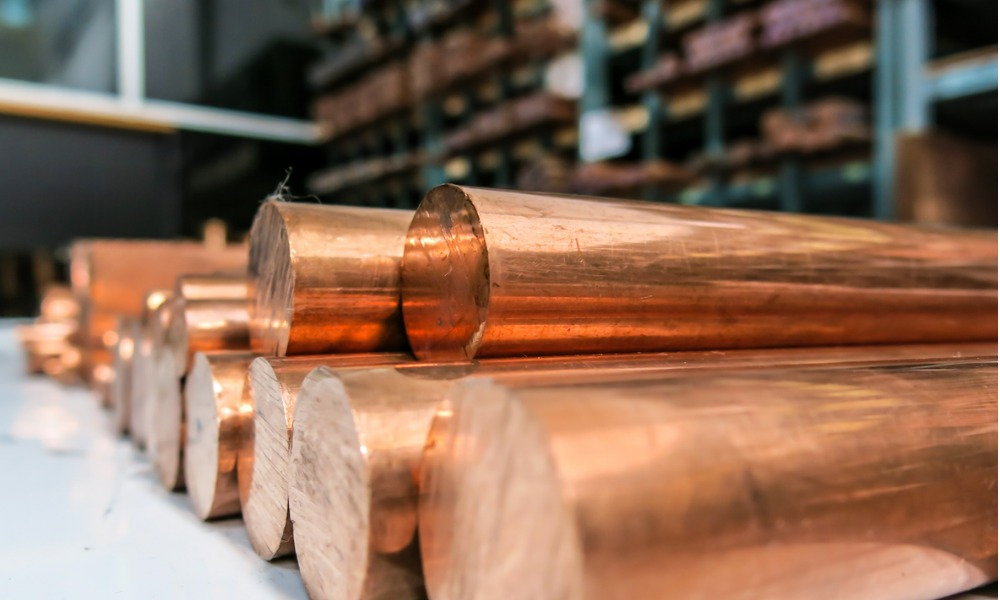 Horizons ETFs Management is soon to launch a Canadian first in commodity-related ETFs.
The Horizons Copper Producers Index ETF will begin trading on the Toronto Stock Exchange on Tuesday, May 17 under the ticker symbol COPP. The ETF's management fee is 0.65% plus any applicable sales taxes.
COPP is Canada's first ETF that invests solely in copper mining firms.
Copper, one of the world's oldest industrial metals, is becoming increasingly important in the construction of today's infrastructure and technologies, such as urban buildings, electronics manufacturing. More importantly, it is a critical input for electric vehicle manufacturing and renewable energy expansion.
Copper is also known as "Dr. Copper" because its use is commonly used as a barometer of global economic activity, with increases in copper consumption often matching to periods of global economic expansion.
"More than any other metal today, copper is arguably the most important for fueling the future of global growth," according to Steve Hawkins, President and CEO of Horizons ETFs. "A key metal for electrical conduction, for decades, copper consumption has steadily increased as countries – particularly in Asia – have undergone massive economic expansion. Now, with the demand driven by the green energy and electric vehicle boom, copper could continue to benefit from its usage in the cutting-edge technologies of tomorrow."
COPP aims to mimic the Solactive North American Listed Copper Producers Index as closely as feasible and net of expenses.
The index is designed to give investors exposure to the performance of copper ore mining firms. Small, medium, and large-capitalization enterprises listed on North American exchanges will be among the constituents.
COPP may also invest in companies with a North American listing that are based outside of North America.
The companies in the Index are divided into two categories. "Pure play" firms are those whose primary business is copper ore mining, whereas "Diversified" companies are those whose primary business is copper production but also have significant mining and producing operations for materials other than copper.
Copper has a significant part to play in achieving a global low-carbon energy future as a key component of electrical infrastructure and equipment.
It is required to generate, transmit, and store electricity in renewable energy sources such as wind, solar, and hydropower.
The metal is especially important for electric vehicles, which can utilize more than twice as much as a vehicle with an internal combustion engine.
"According to Bloomberg, over a 24-year period, copper has historically been an effective hedge against inflation, second only to energy. 'Dr. Copper' doesn't only diagnose growth, it can treat the negative inflationary side effects, too," Hawkins said.