Success in COVID-19 vaccinations is boosting manager sentiment worldwide, says report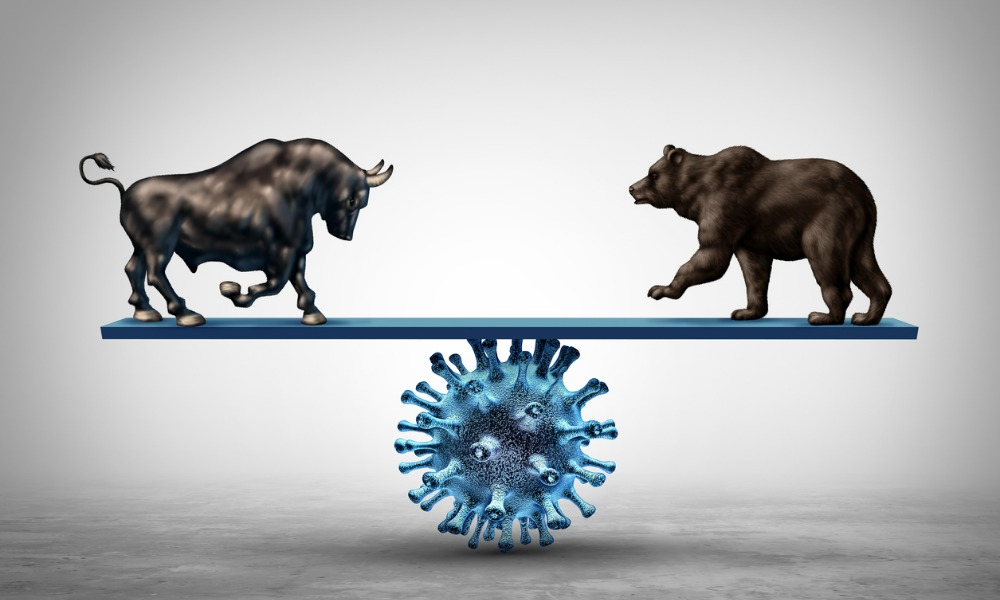 Between inflation risks, the prospects of closer scrutiny by policymakers, and other uncertainties, there's plenty of nervousness to go around in the markets. But according to a new report from the Alternative Investment Management Association (AIMA), many hedge fund managers aren't feeling it.
Drawing from a survey of more than 300 hedge funds with roughly US$1 trillion in assets worldwide conducted in Q2, the report conducted in partnership with Simmons & Simmons and Seward & Kissel found that respondents' confidence in the economic prospects of their business over the coming 12 months stood at +19.51, as measured on a scale from -50 to +50. As in Q1, over 90% of hedge funds signalled confidence for the next 12 months, though sentiment in the first quarter was slightly more muted at +18.4.
Regionally, all funds surveyed displayed higher confidence compared to three months ago, with the highest levels of confidence seen among North America-based hedge funds. Hedge funds in the APAC region followed with +18.2, while EMEA funds (including those from the UK) scored 17.7.
Separating funds by size, those managing more than US$1 billion in assets represented 48% of the total number of responses. That group of larger firms expressed high confidence levels at +21.1, while smaller counterparts were less buoyant with an average index score of +18.1.
"Boosted by the ongoing success of COVID-19 vaccinations, particularly in the US and UK, and lockdown restrictions being lifted, there is growing optimism that the pandemic is nearing its end," the report said.
Drilling into the underpinning factors of optimism, it noted that hedge funds have posted double-digit returns on average this year through May. While exceptional performance has been concentrated among some hedge funds, industry commentators have reported YTD returns at this point are the best over the past 25 years.
Across different strategies, the strongest returns have come from multi-strategy funds, which also enjoyed the highest levels of confidence at +22. The lion's share of institutional capital investment went to the larger funds in the space as they reported consistent solid returns over the second quarter. Equity hedge funds have also displayed some of the best performance, with strategies focused on healthcare, biotech, and technology all continuing to report good returns against a backdrop of growing investor interest.
Hedge funds have enjoyed a renaissance, the report noted, as the space's continued strong performance draws investors' attention. Aside from the demonstrated ability to manage downside risks driven by volatility, investors are attracted to the heterogeneity of strategies as a way to capture potential diversification and outperformance.
"Thirdly, investors are increasingly seeing allocations to hedge funds as an effective route to gain exposure to digital assets and ESG-focused strategies," the report added. "Increasing numbers of hedge funds are exploring the crypto space, with some notable names entering the market over the past quarter."