Atul Tiwari on his passion for fine wine and why new office offers a compelling alternative investment opportunity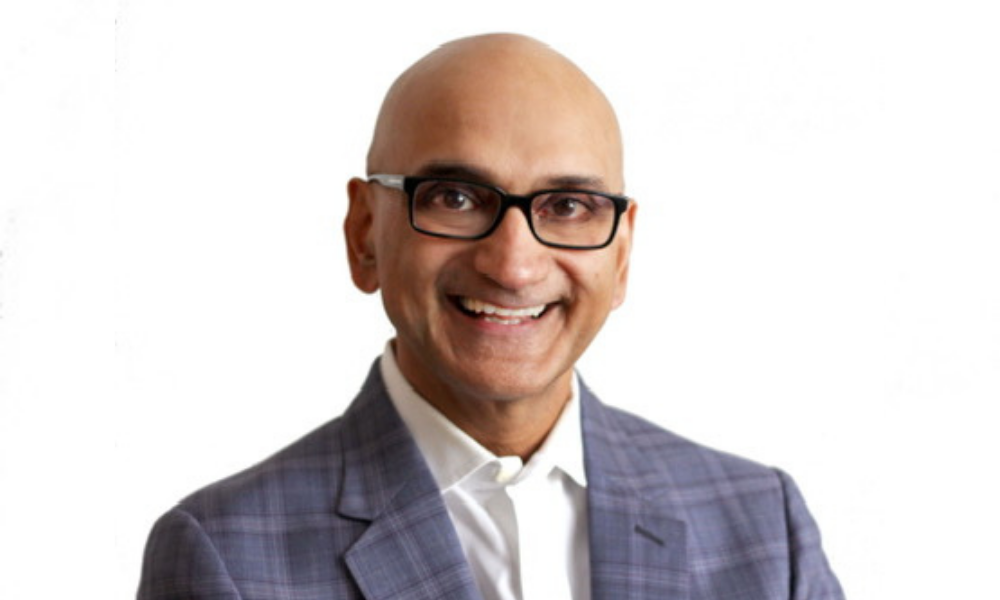 Going from the Canada CEO of Vanguard – one of the largest ETF providers in the country – to opening a wine investment office seems, at first glance, a startling right-turn. For those that know Atul Tiwari, however, the move is less surprising.
After two years away from Bay Street, Tiwari is now marrying his investment expertise and knowledge with his passion for fine wines by launching Cult Wines Canada, a joint venture with British-based Cult Wine Ltd., which also has operations in London, Hong Kong, Singapore, Shanghai and New York. Tiwari is joined at Cult Wines by Carrie Tuck, a former head of marketing at Vanguard Canada.
Having collected wine for more than 20 years and been head of the cellar for a Burgundy group in Toronto, it's also an interest Tiwari shares with his wife, who was the head of the fine wine department for Canada's largest auction house.
After leaving Vanguard, Tiwari was working on a thesis around bringing to investors certain asset classes they don't typically have access to. But incorporating private equity or real estate into that vehicle, for example, threw up issues around liquidity and cost. As he went down that path, he wondered why there wasn't a wine investment fund in Canada.
He put a business plan together and researched the best organizations of that type in the world – and Cult Wines came out on top. With CFAs, analysts and data scientists, it was clear they were serious. Tiwari reached out to CEO and co-founder Tom Gearing and the seeds for the joint venture were sown.
Tiwari said: "It's an untapped market. It's an asset class that many people either do not realize is accessible, or maybe are intimidated by the whole world of fine wine. We believe that with our offer, which is very transparent, safe, liquid, and reasonably easy to understand, we'll be able to establish fine wine as an asset class in North America."
Cult Wines Canada's flagship product features a fully managed portfolio of fine wine with a dedicated portfolio manager and a minimum $45,000 investment. After a consultation with your PM, your risk assessment is made and a portfolio proposal is built. It's up to the investor whether Cult Wines has full discretion over the account, or whether it's advisory.
A second product is in the works, which will enable investors to come in at between $15,000 to $45,000 and will be more like a robo. Cult Wines will rebalance it but you don't get the dedicated advice of a portfolio manager.
Tiwari added: "From a purely investment standpoint, the advantages [of our porfolios] are the diversification of real assets. Obviously, one of the biggest drivers of price is supply and demand, and with wine there's a finite supply every year of investment grade wine. As it gets consumed, and as demand grows from buyers in a global market, price increases. It's an axiom of economics.
"There's also historically low correlation to equities and one of the really great things is the low downside capture. In 2008, when we had the global fiscal crisis, the S&P 500 was down for the year about 38%, whereas the fine wine index was down 0.6%. In down markets, wine is a buffer because it doesn't go down nearly as much as the equity markets."
Portfolio performance is also a selling point. Cult Wines' performance compared to the TSX composite is a favourable one. In 2020, it outperformed by 4.8%, while in the past three years (up to December 31, 2020) it outperformed by 6.9%. Since October 2009, that outperformance totalled 74.5%.
Despite Tiwari's background as a leader in providing passive index funds, he said there are certain asset classes where active management makes more sense. Fine wines is a classic example.
"We do a lot of quantitative and qualitative analysis," he explained. "There are factors that are very important to pricing in the fine wine world; macro economics being one of them. When countries put tariffs on, like the Trump administration did for example, it had a negative impact on French wine prices because suddenly they were a lot more expensive to buy in the big U.S. market.
"But the knock-on effect was Champagne was exempted, so Champagne prices went up. For Italy, it benefitted greatly because Americans shifted and started buying higher-end Italian wine because it was relatively a better price."
He added: "It's really quite fascinating when you think through all of the factors that go into making investment decisions in this space. Quite frankly, it's very hard for individual investors to do this on their own. We're there to help."