Firm's founder says asset is adding 'tons of alpha' and remains confident about 2021 economic bounce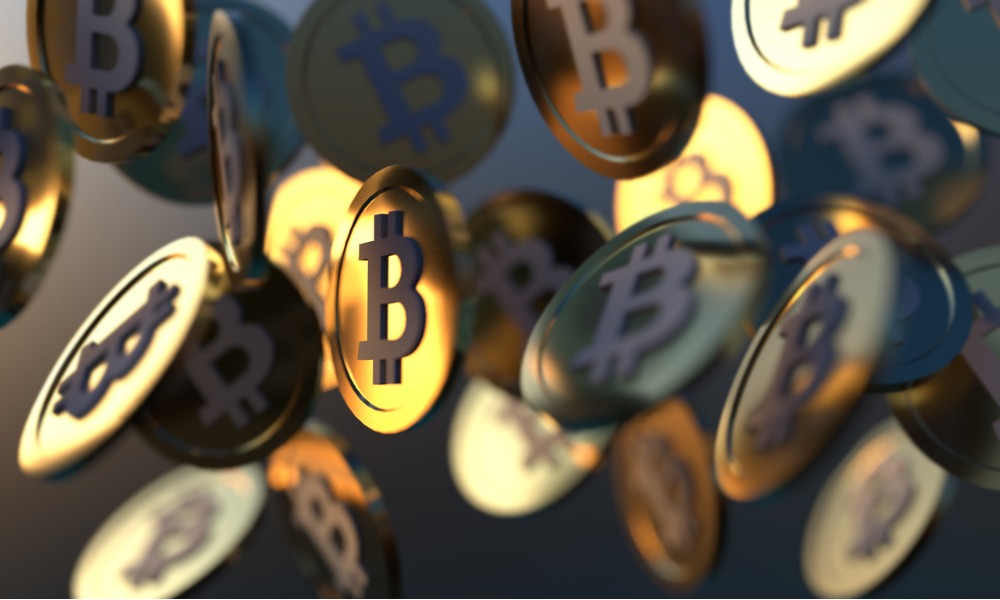 Arthur Salzer and his Northland Wealth Management team are always intent on leading the way. It's why, over the past two years, they've spent a total of 3,000 hours doing a deep dive into Bitcoin to see whether the asset class could add value to their family's portfolios.
This approach also explains, in part, why the firm is no stranger to awards, picking up its latest at the Wealth Professional virtual event where it won the Franklin Templeton Award for Advisory Team of the Year (10 staff or more).
Salzer, CEO and CIO, said the company, which has a client base of around 100 families and a staff of 14, takes awards seriously. And while he stressed that winning doesn't necessarily mean you are the best, he's proud of constantly being recognized for "bringing a triple-A solution" to his families.
He added: "This award recognizes everything that everyone does. We have five Chartered Financial Analysts in house, we have people with the CIM designations in house, we have a trust and estate practitioner in house, we have two JDs of law and we have two family enterprise advisors. Our typical family facing professional has more than two and a half decades of experience.
"It's really about the entire firm of very talented professionals looking after our families. It's a made-to-measure approach and it's a great honour to be recognized for it."
The firm is entering its 10th year and has clients coast to coast in Canada, Europe, Caribbean and Latin America, so Skype calls were a business staple long before COVID-19. They are in the process of setting up an office in Florida to build on its impressive traction south of the border.
The detailed analysis of Bitcoin marked another step forward. Derided in some quarters for its volatile get-rich-quick reputation, Salzer and his team spoke to every institution that was "putting the plumbing together" for the onboarding of assets, from the heads of Fidelity Digital and Mike Novogratz to advisors for George Soros and Bill Miller.
Salzer said: "Some of our families had reservations about us going into this asset class, but we're up 100% on it already. Our target exposure is probably closer to 5% but we understand how the cycle works and know when to get in and when to get out. It's adding tons and tons of alpha to our family's portfolio – we're trying to keep them wealthy."
With an 80 vol, compared to the S&P 500's 16, it's obviously a volatile asset class and requires disciplined rebalancing. Salzer explained it's also an asset where you might sit at zero exposure for 12 to 18 months. He added: "We're currently higher because we think we're in the sweet spot of the cycle and probably have another 12 months to go before we will see a blow off top. [We're in] the asset when the price goes vertical, but we'll not be around much after that."
Salzer is a big believer in the new 60-40 – which means 60% public market (inexpensive ETFs is his preferred route) and 40% in alternatives, especially in the private space. Across the firm, Northland had a drawdown of less than 7% in March and they've recovered "very nicely", with some families now in high double digits.
He said: "To be able to go through that kind of debacle and have families coming out the other side in much better shape than they went in, it's really important to us. We are doing the right things."
Many of the families do have concerns, however, about the economic reset that's expected once the vaccine becomes widely available. They're concerned about a reduction in freedom and have enough capital to hedge against Canada and move assets out of the country.
Salzer is troubled by the government's recovery spending relative to GDP, which is one of the highest in the world, and said it refuses to be held to account for the decisions they are making.
"There is a complete lack of transparency and we've never seen that before from any political party until now. That's a big risk – when you have a government that just says we make the rules and we're not beholden to our citizens because we know what's best for you. Government should work for Canadians, Canadians should not work for the government. I think some of the wiser families will be diversifying away from Canada as a location to hold assets."
From a market standpoint, the portfolio manager expects a degree of normality to return, although doubts whether we'll get back to where we were in January 2020 for quite some time. He does, though, expect a strong bounce economically in 2021.
He added: "We're fairly optimistic with regards to the markets and returns, and we're all very excited to be able to have a cross-border offering for Canadian families and, soon, for American families as well."