Multiple tailwinds are expected to cause the current oversupply in Canadian oil to recede this year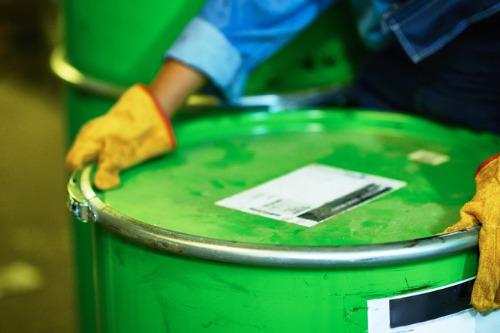 The final quarter of 2018 saw a gross oversupply of Canadian oil, which brought with it larger-than-usual differentials between Canadian and WTI prices. But the prices of Canada's heavy and light oil should improve this year, according to a new report from Deloitte's Resource Evaluation and Advisory (REA) group.
"The severe imbalance between Canada's production and its capacity to export that oil caused Canadian oil price benchmarks to collapse over the past few months," said Andrew Botterill, partner, REA group. "Heavy oil differentials were as high as US$45 per barrel in mid-November while light oil differentials reached as much as US$35 per barrel, although they did begin to drop back … as refineries in the U.S Midwest returned to more normal utilization rates for Canadian oil."
Botterril said Canada's supply glut still lingers as storage stockpile volumes in Alberta climbed to around 35 million barrels in 2018. The Alberta government has mandated production cuts to take effect this month, which should reduce production by 325,000 barrels a day; once the excess storage volumes are cleared, the cuts will be scaled back to 95,000 barrels a day for the remainder of 2019. The upshot anticipated by Deloitte includes decreased differentials for Canadian oil-price benchmarks and higher royalty revenues in Alberta and in Saskatchewan, where crude prices are expected to increase as the oversupply is reduced.
Alberta's plan to purchase more rail cars for crude oil transport, as well as the expanded capacity of Enbridge's Line 3 pipeline into the US, is expected to bolster oil prices in 2019. The extra rail cars are projected to raise exports by 120,000 barrels per day by 2020, and the pipeline is forecast to add around 370,000 bpd, equating to an approximately 9% increase.
On the demand side, Botterill expects increased thirst for Canadian oil from Alberta's Sturgeon refinery as well as US Gulf Coast refineries looking for heavy crude to replace what they used to get from Mexico and Venezuela. "At this point, we are forecasting a price of US$58 per barrel for WTI this year and C$50 per barrel for WCS," he said.
As for Canadian natural gas prices, Botterill said Deloitte expects they will continue to trail behind the Henry Hub benchmark this year in spite of some recent gains. High US production rates, as well as possible dampened short-term demand in Alberta amid a scale-back of oil-sands producers' operations, are stifling the near-term growth prospects for Canadian natural gas production. Still, numerous natural-gas producers are taking advantage of price-diversification opportunities, including shipping volumes to East Coast markets that offer higher prices.
"We expect low AECO prices to continue for several years given the current situation," said Botterill. "Our current forecast for AECO is C$1.75 per Mcf in 2019 while Henry Hub should be US$3 per Mcf."