Fund will seek to provide exposure to prominent cryptocurrency through a direct, passive investment process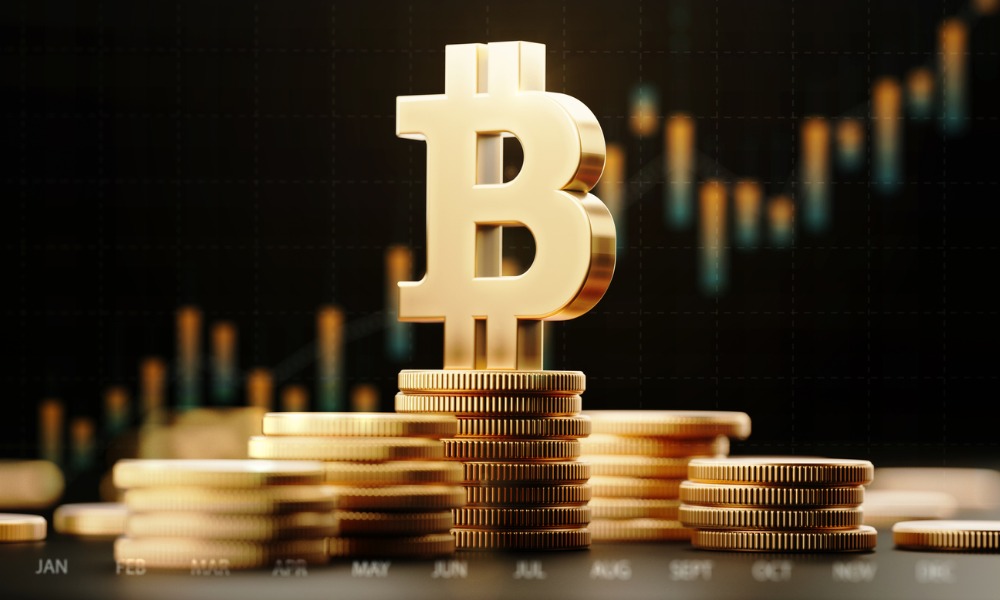 Evolve ETFs has filed a preliminary prospectus with Canadian securities regulators to launch a bitcoin ETF.
The Bitcoin ETF, to be launched under the ticker EBIT, is designed to offer investors exposure to bitcoin by investing directly in the cryptocurrency.
"Historically it has been difficult to gain exposure to bitcoin," said Evolve ETFs President and CEO Raj Lala. "EBIT aims to provide Canadian investors with a simple and effective way to access the price of bitcoin."
Aside from attracting institutional interest, Lala noted that bitcoin is increasingly being viewed as an alternative to gold and other traditional investments, notably for its potential to hedge against inflation.
EBIT's objective is to provide exposure to the daily price movements of bitcoin in U.S. dollar terms, as measured based on the CME CF Bitcoin Reference Rate. The fund will not seek exposure to bitcoin through derivatives or futures contracts; rather, it will directly own bitcoin on the bitcoin blockchain, and store the bitcoin in a cold wallet.
Investments in bitcoin will be made on a passive basis, so the fund will not engage in hedging or attempting to take defensive positions through repositioning in response to declines or expected declines in the cryptocurrency's price. The fund will not engage in speculation regarding short-term changes in bitcoin prices, will not use leverage, and does not intend to pay regular cash distributions.
"The investment process is paramount when investing in bitcoin," said Evolve ETFs COO and chief investment officer Elliot Johnson. "This ETF will utilize the professional and transactional cryptocurrency expertise of world-class custodians, counterparties and vendors to ensure investor confidence in their bitcoin investment."
EBIT will be offered in U.S. dollar-denominated units and Canadian dollar-denominated units. It does not seek to hedge any foreign currency exposure with respect to either the US dollar units or the Canadian dollar units.
Earlier this month, Arxnovum Investments – whose CEO Shaun Cumby previously held a senior position at leading Canadian digital asset fund manager 3iQ – filed a preliminary prospectus its own bitcoin ETF on the TSX.
The company said units of the Arxnovum Bitcoin ETF will trade against the U.S. dollar, adding that it will include bitcoin and potentially bitcoin futures contracts or other derivatives instruments. It may also hold cash, cash equivalents, and other fixed income securities.