Institutional investors would be fairly insulated against such an event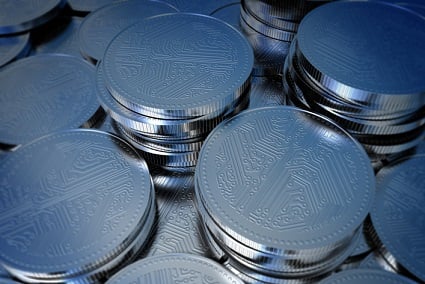 Last year's rush into cryptocurrencies produced the biggest investing surge, with bitcoin's value getting inflated to approach 20,000. But a recent report suggests that should the sector fail, it would be more problematic for small investors than institutions.
"At this stage, we think that retail investors would be the first to bear the brunt in the event of a collapse in cryptocurrencies' market value," S&P Global Ratings said in a report Monday, according to CNBC.
Celebrating our industry successes in the wealth management industry
"We expect rated banks to be largely insulated, given that their direct or indirect exposure to cryptocurrencies appears to remain limited," the firm said.
Even as regulators issue warnings about the risks of cryptocurrency investment, retail investors have been unable to resist entering the space. A recent sharp sell-off dragged bitcoin below the US$6,000 mark; the market has recovered somewhat since then, but its market capitalization remains around US$330 million less than the record high it achieved last month.
Bitcoin's descent below US$6,000 coincided with a global stock-market selloff, prompting some to consider that it may have a correlation to more traditional financial assets. Nevertheless, S&P said a major disruption in traditional financial markets remains unlikely.
"For now, a meaningful drop in cryptocurrencies' market value would be just a ripple across the financial services industry, still too small to disturb stability or affect the creditworthiness of banks we rate," said Mohamed Damak, S&P Global Ratings financial institutions sector lead.
Damak went on to say that S&P Global Ratings believes coordination between global regulators and policymakers "to regulate and enhance market participants' confidence" in cryptocurrencies would be the key to their future success.